I know most of you know how to do this, or you have your own technique. But I struggled with this for years untill I read in a magazine a few months ago, how to do it so easily and quickly. I have searched under wheels and there is a thread where Skii mentions capillary action but I havnt seen it explained so I thought I would give it a go.
First of all paint the wheel colour on the, you guessed it, wheel. Here I have sprayed white halfords primer from a rattle can.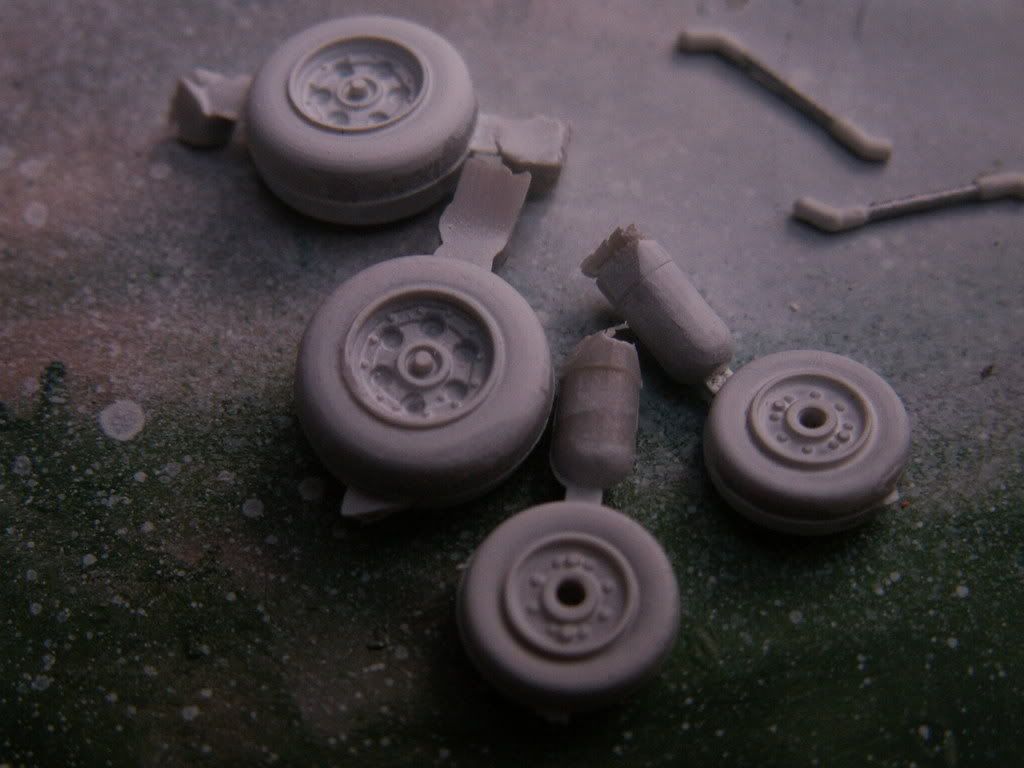 Next get the thinners of the relevant paint that you are using, here I am using enamel for the tyre colour so I will use white spirit. Obviously if you are painting with acrylics you can use water,alcohol,or the paints recomended thinners. Put the wheel on a flat surface, load a fine brush with the thinners and carefully touch the tyre on the down slope towards the rim of the wheel. The thinners will flow around the rim with capillary action, you can just about see it on the photo.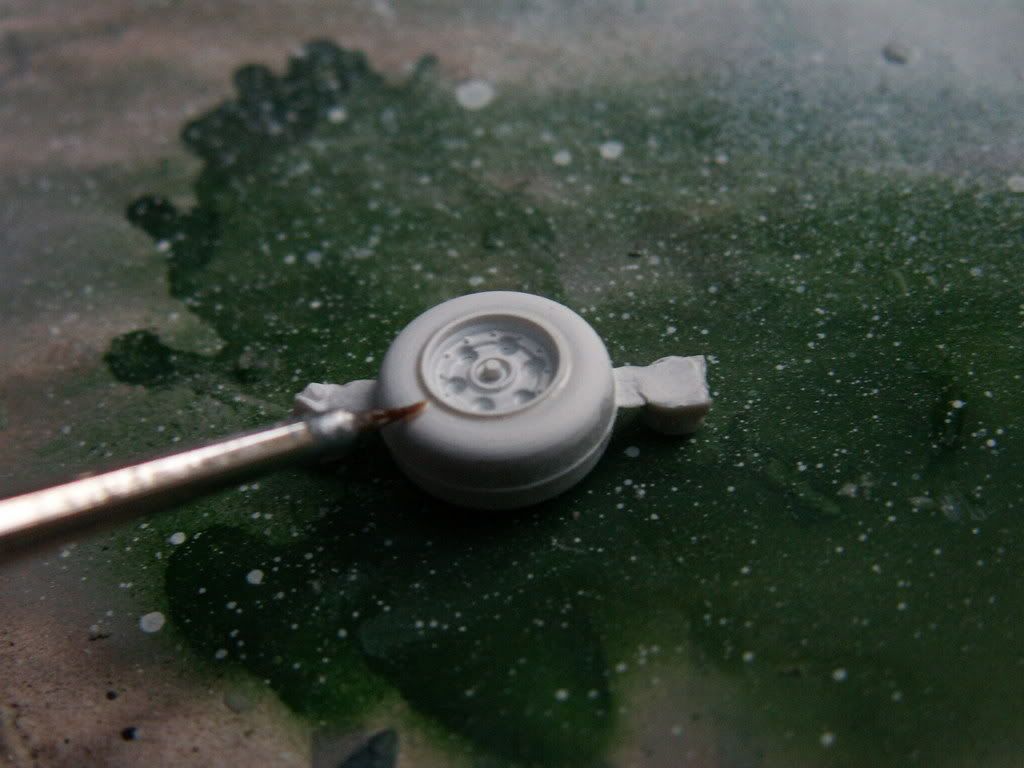 Now load up the same brush with the tyre colour and repeat what you did with the thinners. You will see the colour run around the rim of the wheel. If it doesnt flow, dip the end of your brush into the thinners and try again. The paint will be a little thinner and will definately flow.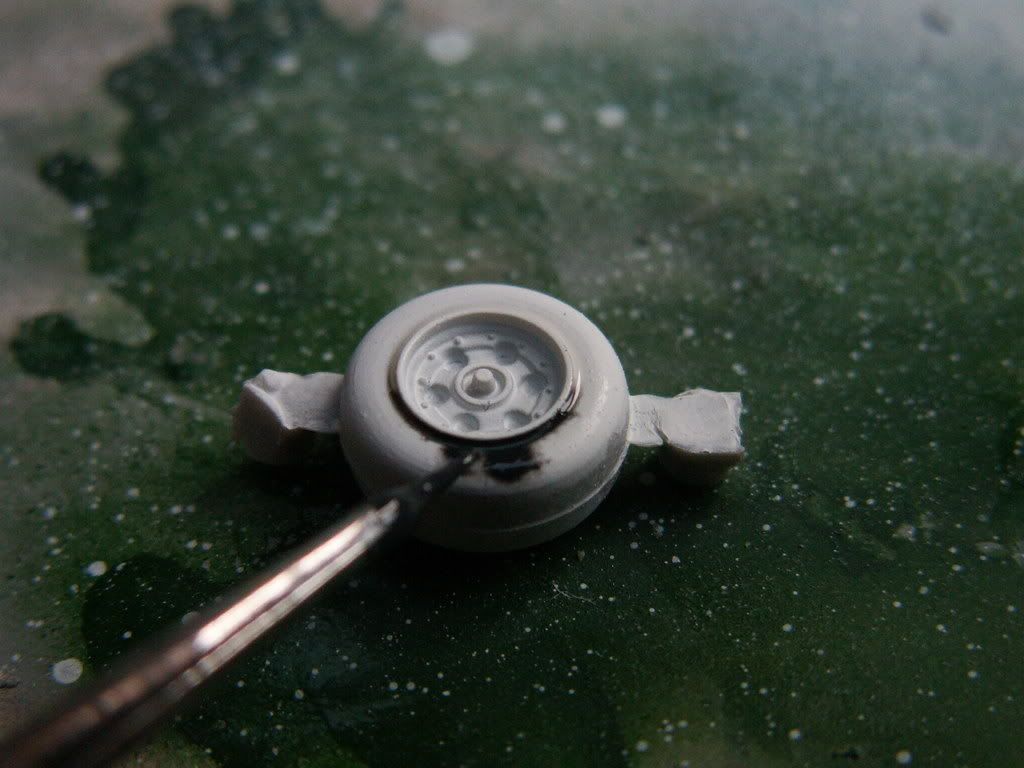 You may have to do the same on the other side.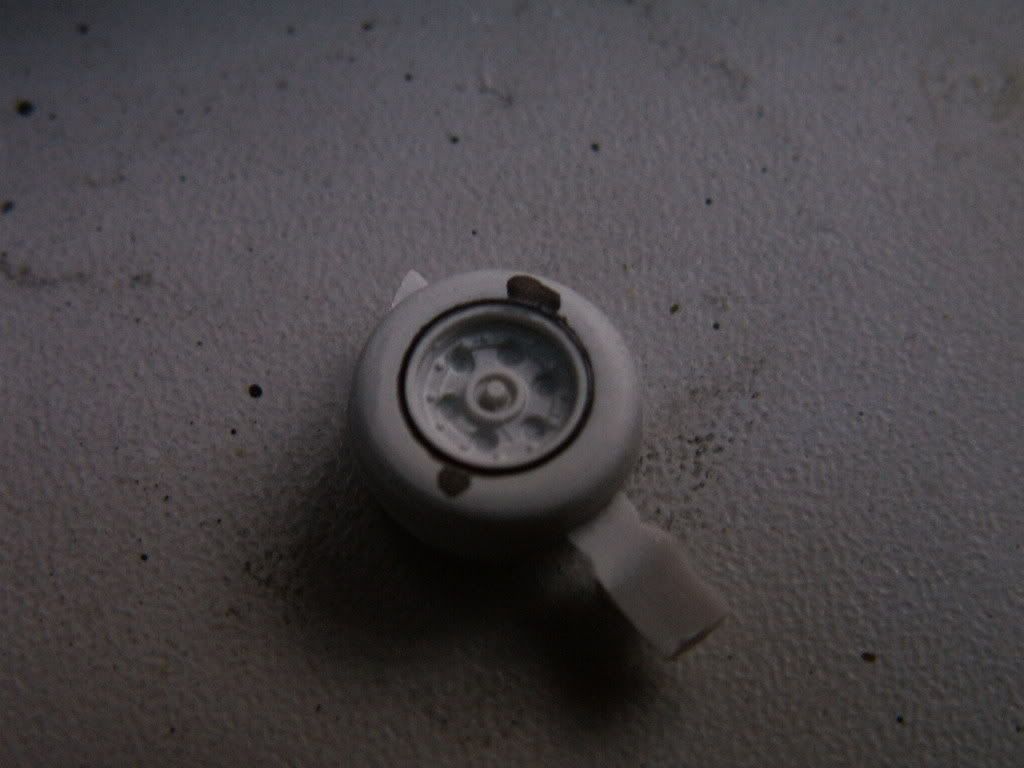 Now you can paint the rest of the wheel, you will find that painting to the black line is alot easier than to the rim. It needs another coat here but that is simple enough.
As you have the thinners and the paint out, give the wheel a wash of very, very dilute paint to show a little detail.
Like I said before, most of you will know this already or have your own way. But this has been a boon to me recently, I hope this helps a couple of people.
Edited by palacefan, 31 August 2007 - 07:05 PM.