As a result of the close-down of the UK by the British Government last night, we have made all the Buy/Sell areas read-only until we open back up again, so please have a look at the announcement linked here.
Staff Directory
Your Moderating Team
Proud dad
Founder of Britmodeller in 2007, Reviewer of 1:48 Aircraft & 1:35 AFVs, with the occasional Sci-Fi kit.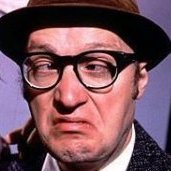 Vegemite?
Global Moderator - Antipodean.
Wibble!
Global Moderator and Maritime Reviewer.
Excellente Spazzatrice
Walkaround Coordinator,  and Buy/Sell area Moderator.