Here is my complete 1/35 Dragon Sd.kfz 234/1
6 PZ.Division, Austria 1945
Besides some infantry gear from the sparebox, its straight out of the box
Paints:
Dunkelgelb, Olivengrün and Chokoladenbraun are from WEM
Wheel wash is Valejo and life colour mix
I used Mud brown, Ligtht dirt and Dark dirt from Flory models
I also used MIG's "oil & grease"
Varnish is Modelmaster
Decals from the kit, helped with DACO's decal solution
This is without a doubt the best armour kit I have ever build, the fit is above the scale, I used a little Mr Surface 500 two small places, thats it.
Ok I admit that the instructions are at time challenging, but use your common sense and you will be all right.
Dragon has exelled this time, the fit is so good that sometimes I ruinded the fit when painting the items,
I look forward to starting my SD.kfz 234/2.
Not much is know about this family of vehicles, only a few book are written, and since only the Sd.kfz 234/3 and Sd.kfz 234/4 have survived
the war, detail on this subtype are even more scarce
There for I have made a couple of "leadership" decisions, I have plaved several 20 MM magazines in the turret, ready for use, I have places extra
kit inside the vehicle, Being an ex recce soldier myself, we offen left extra gear on the vehicle when dismounted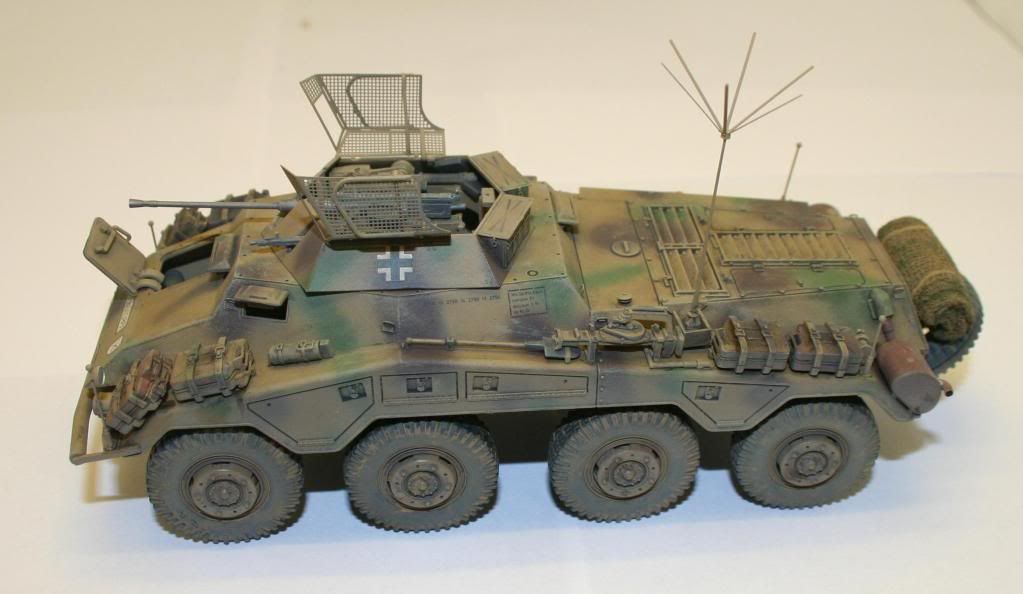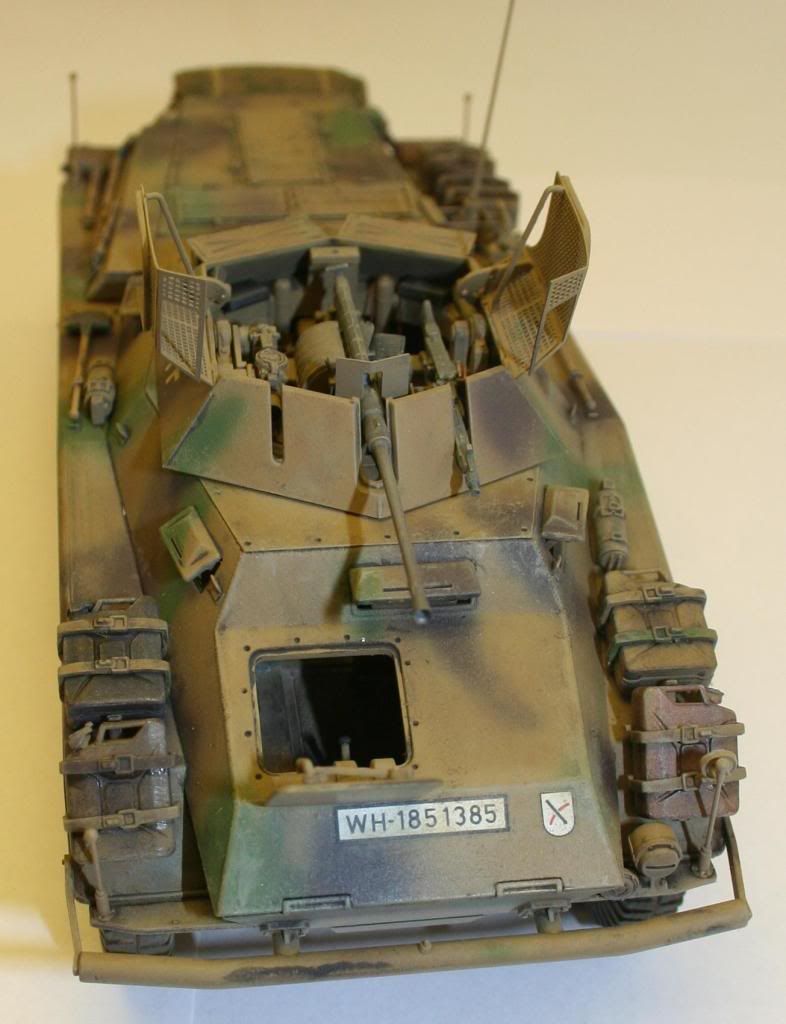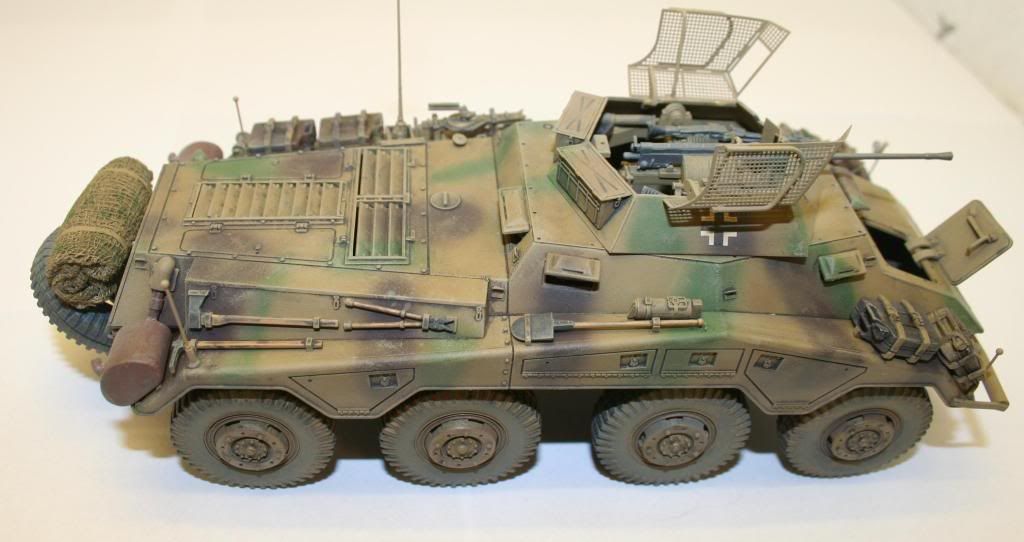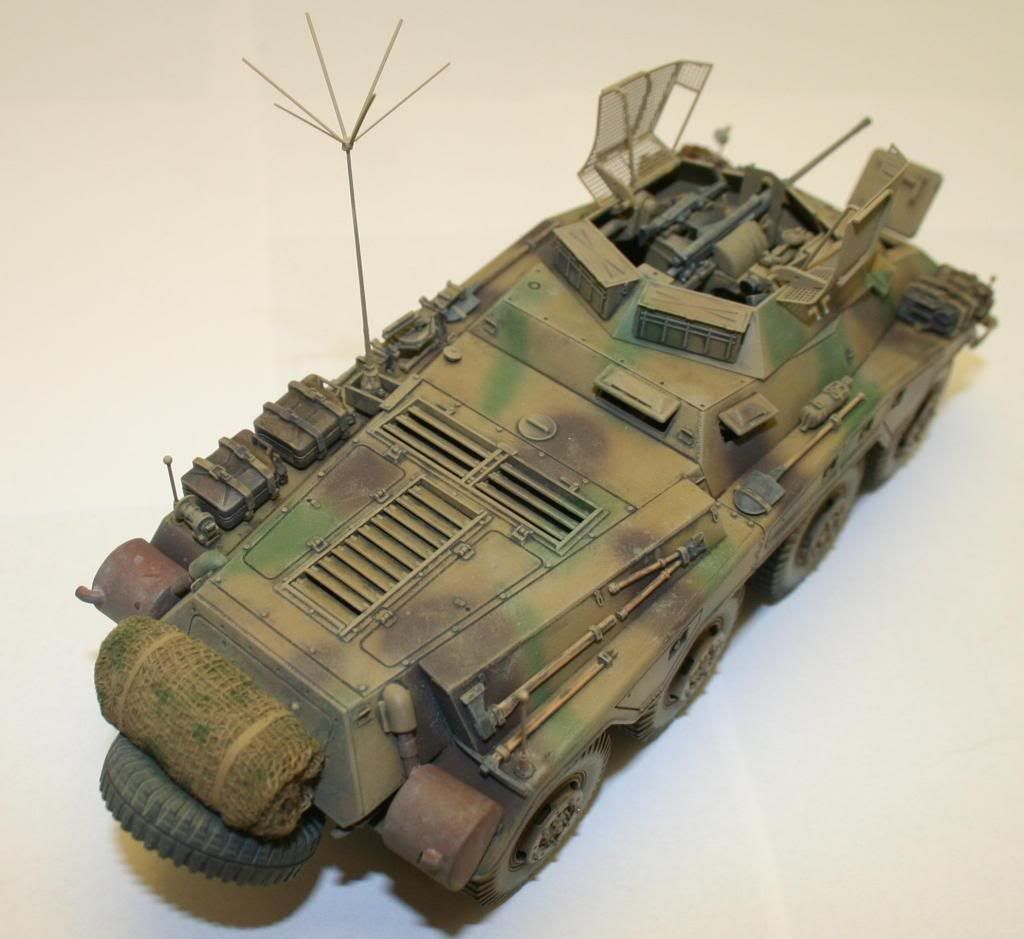 Here are a few pics so you can se a little of the interior, it has some MP 40, MP 40 Magazine pouches,
gasmask carriers, helmets and amo boxes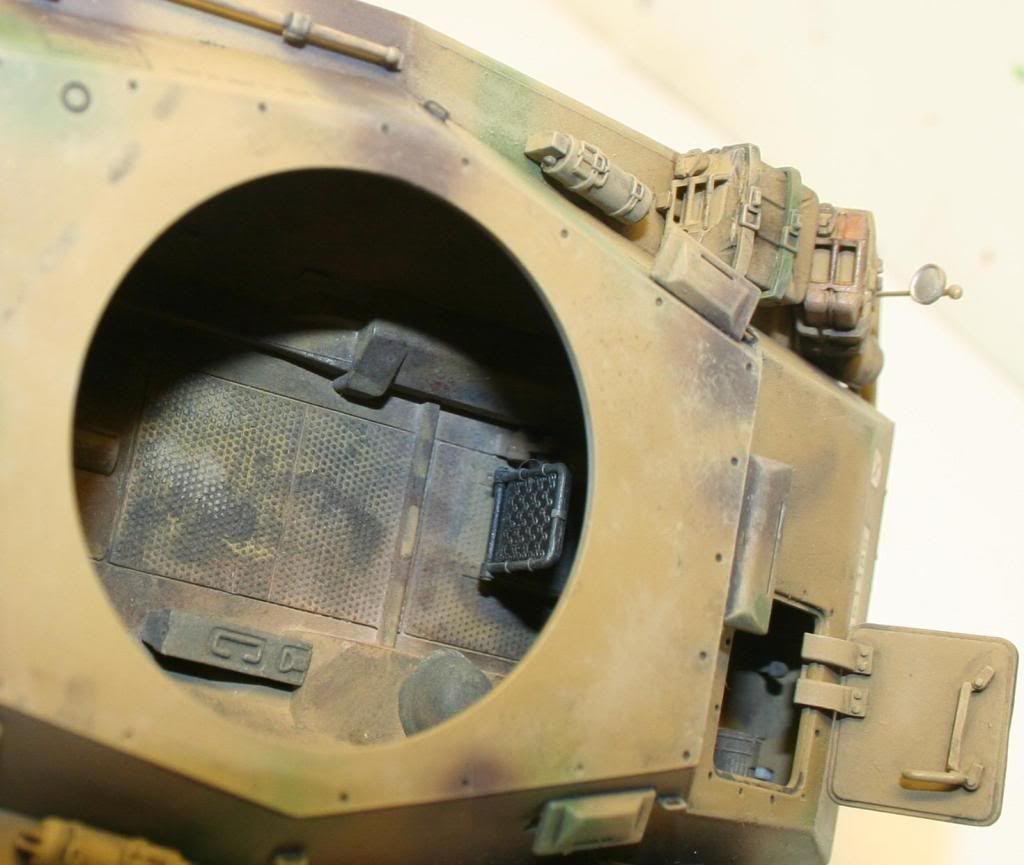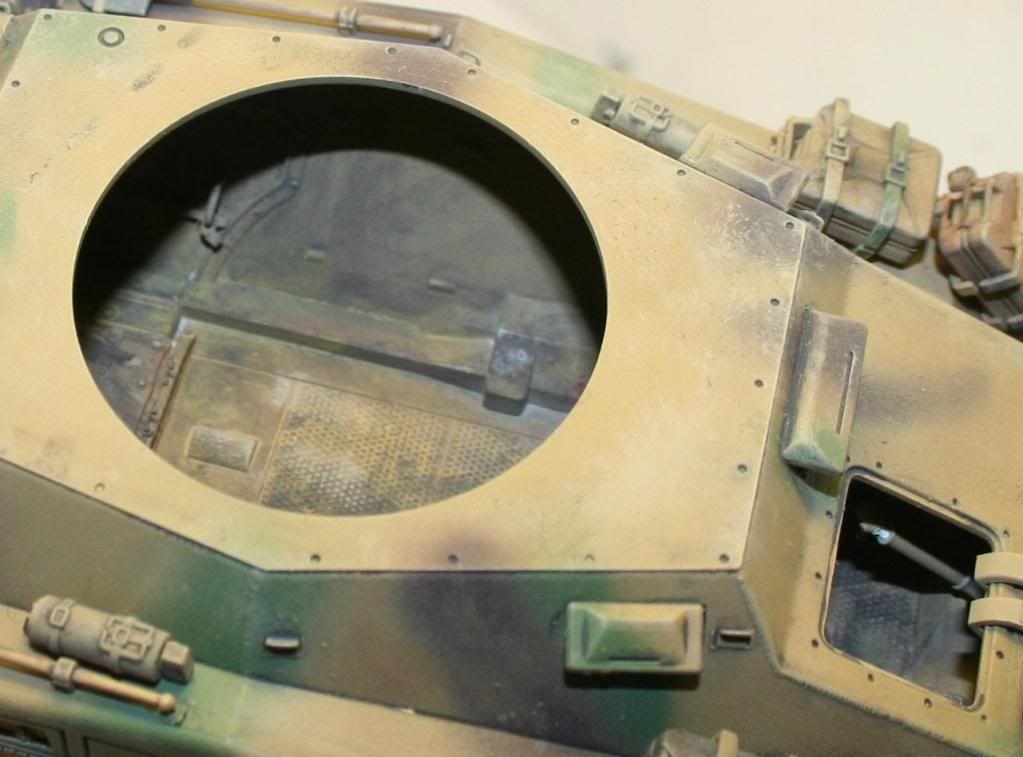 Hope you enjoy, contructive critisism is off course welcome
Build thread can be seen here:
http://www.britmodel...topic=234910608
Bo
Edited by Bo hermansen, 14 February 2012 - 09:37 PM.