Type VIID U-boat
1:350 Gift Set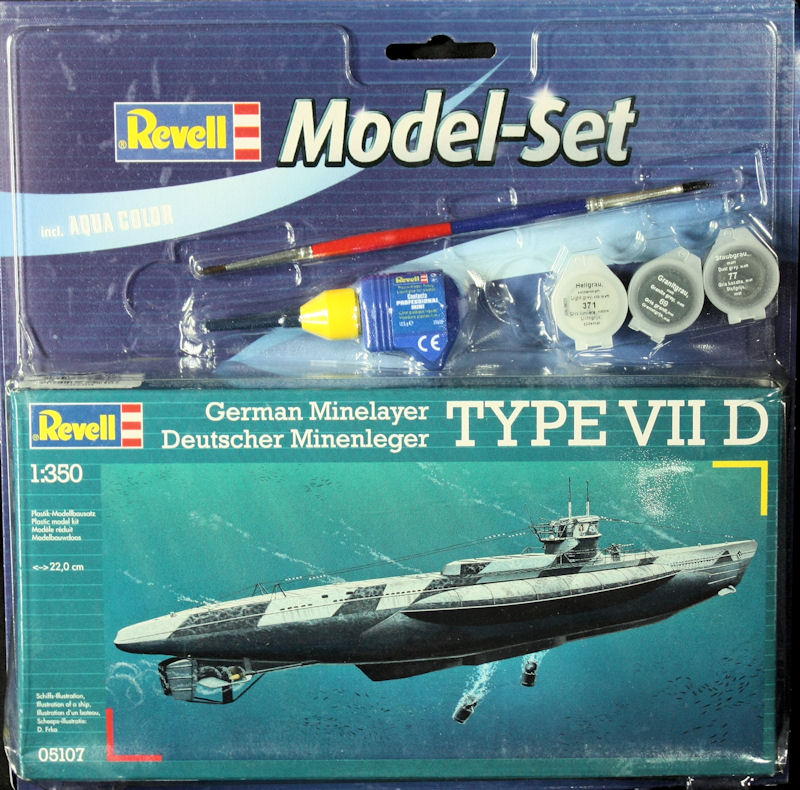 History
Designed between 1939 and 1940, they were essentially a longer Type VIIC with five mine silos positioned aft of the conning tower. Armed with 12 torpedoes and either 26 TMA or 39 TMB mines. Additionally the submarines were armed with an 88mm deck gun and a 37mm anti-aircraft gun on the conning tower bandstand. Only 6 Type VIID's were constructed and of these, only 1 survived the war.

The Model

Coming in its gift set form, the model is accompanied with a double ended paint brush, a pot of Revell contacta glue and three pots of Revell Aqua colour, No's 69 (Granitgrau), 77, (Staubgrau) and 371, (Hellgrau). The model itself is in the standard open ended box that Revell insist on using. On opening the box the 5 sprues of grey styrene fall out. Three of the sprues contain the two halves of the hull and the one piece deck. The other sprues contain the rest of the parts, the first, contains the conning tower and its deck, the bandstand and deck railings, main deck gun and 37mm AA gun. The rest of the parts, such as the rudders, fore and aft diveplanes, propellers and shafts, and finally the periscopes are contained on the last sprue. This is a very nice little kit with some fine detail, particularly on the decks and mine silos. The moulding throughout is very clean, with only a bit of flash around the stand and several moulding pips, some of which are on quite fragile parts, such as the bow cable cutter, DF aerial and one propeller, so a bit of care should be taken when removing them. If this kit goes together as well as its 1:144 scale sibling then fit shouldn't be a problem.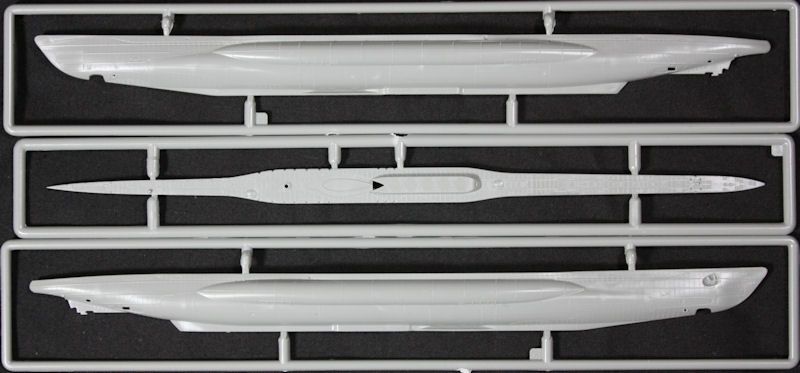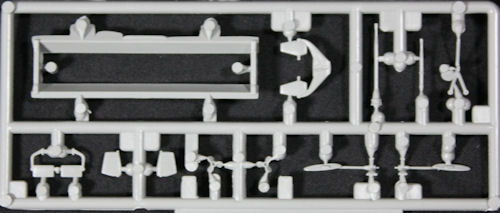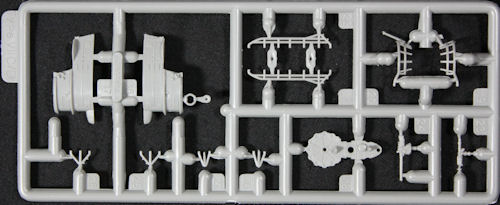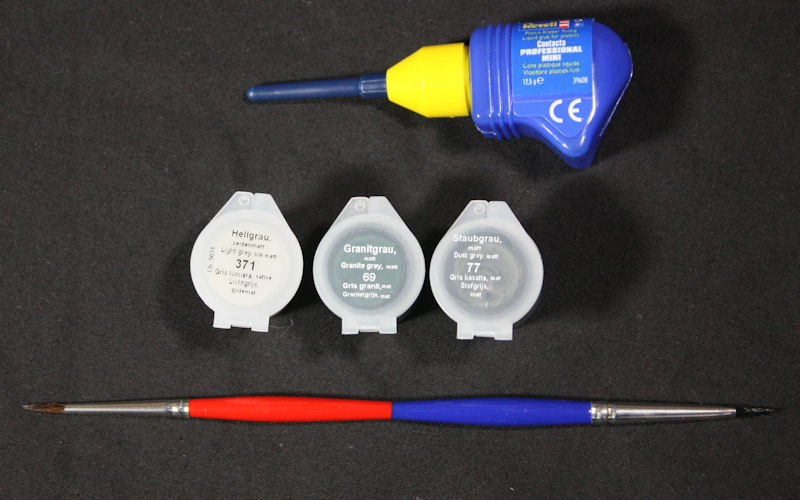 Decals

There are options for three of the 6 Type D submarines, each with a different camouflage scheme, along with their individual badges and smiling dolphins, plus an ensign sans swastika.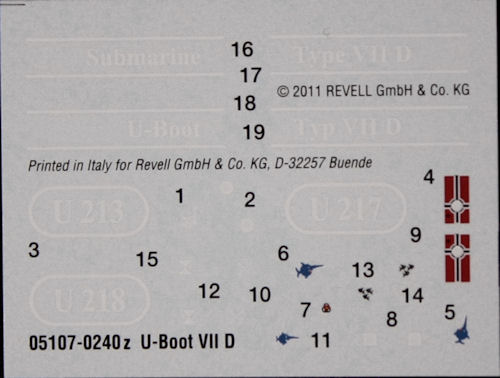 Conclusion

Given that this is quite a simple build, the idea of putting it in a gift set is excellent. Bringing younger modellers into the hobby is exactly what it needs and this is a great starter set to do just that. A very nice set and recommended to all.
Revell model kits are available from all good toy and model retailers. For further information visit