Hi,
Here is my finished Super Hornet. Far from perfect but I am quite happy with result. It is not as good as some others on the forum.
Main problem is that I made a mistake with the decals (although instruction sheet was quite clear, sometimes I should be more careful
) : I am missing the 200 on the tail fins as I placed them...on the nose !!!
Decals are from Fighter Town and are excellent
I also added the Two Mikes air intakes which are a perfect fit.
Still waiting GBU12 with ablative coating to complete.
Sorry for the pictures but I am a poor photographer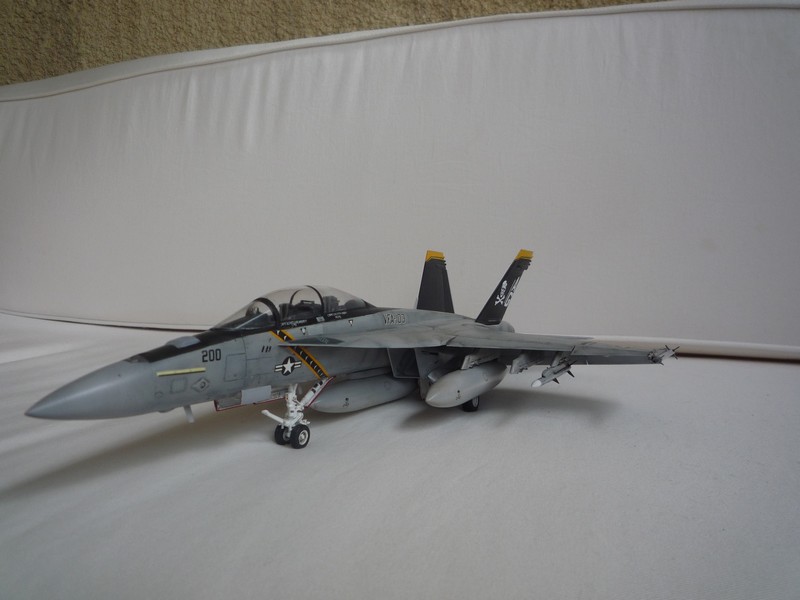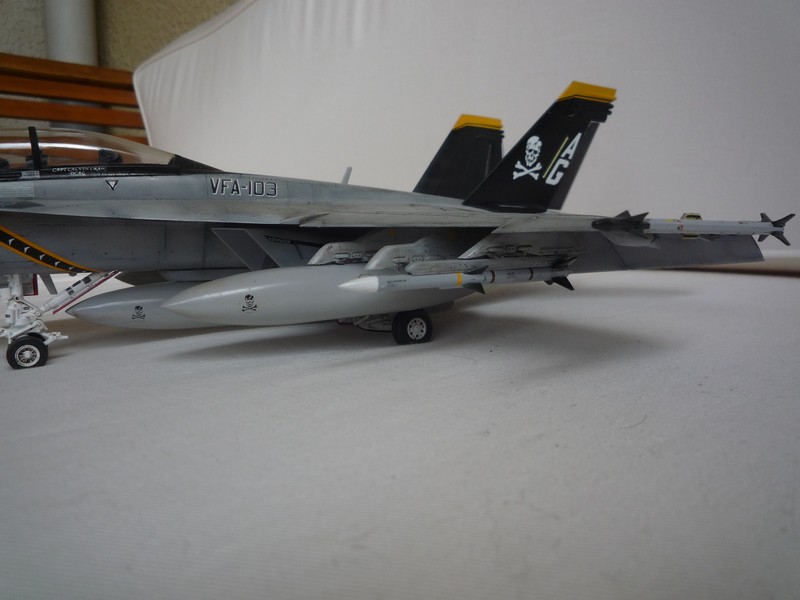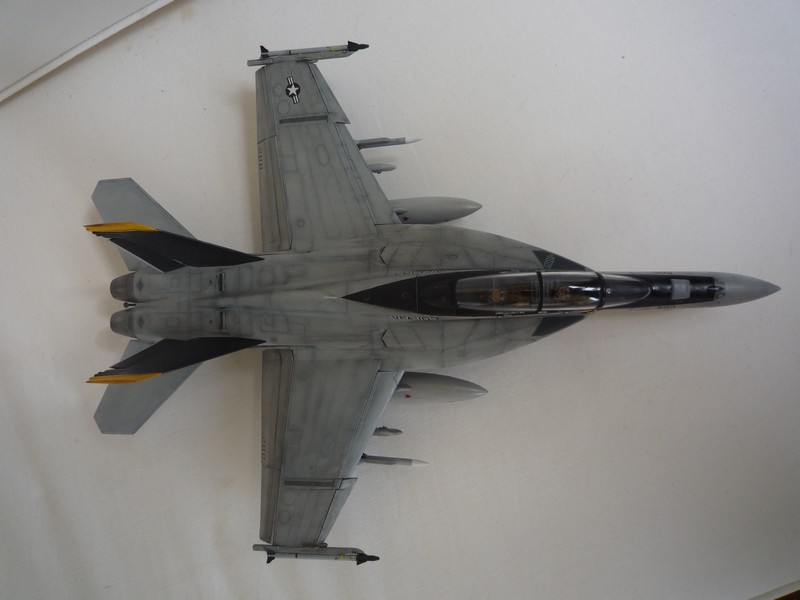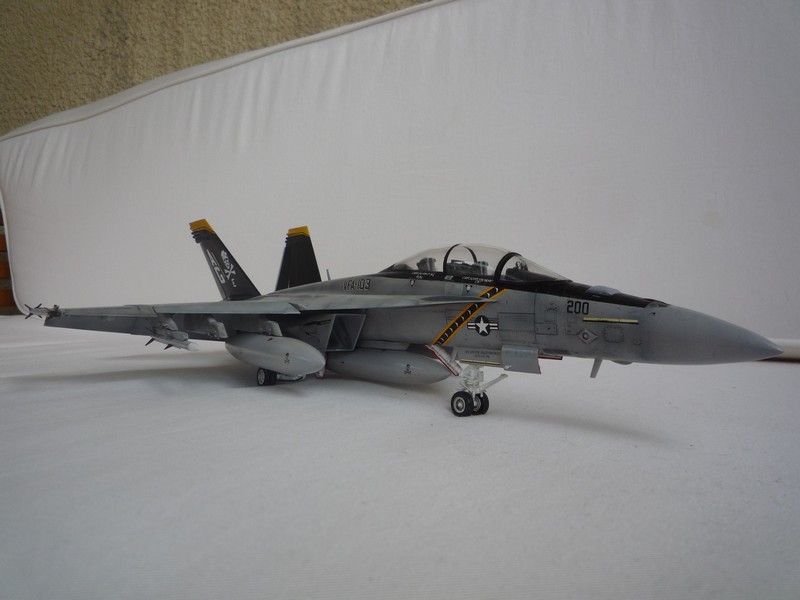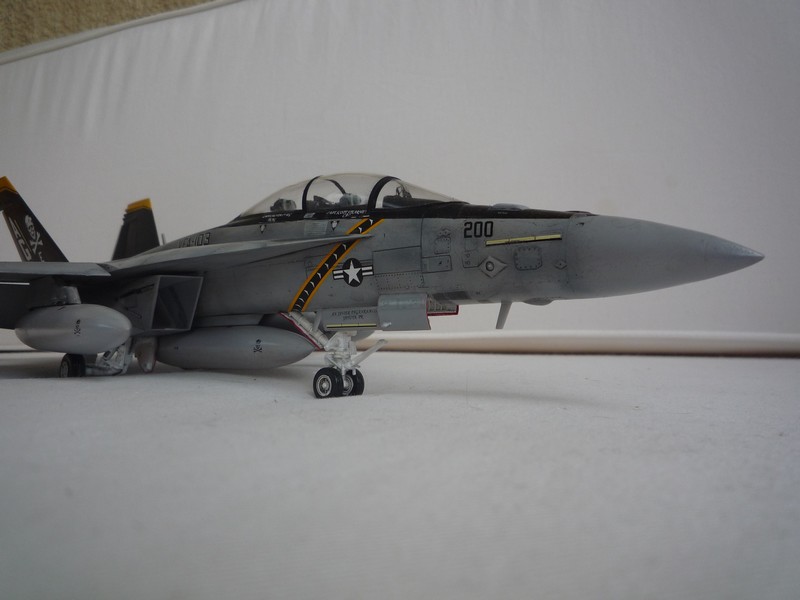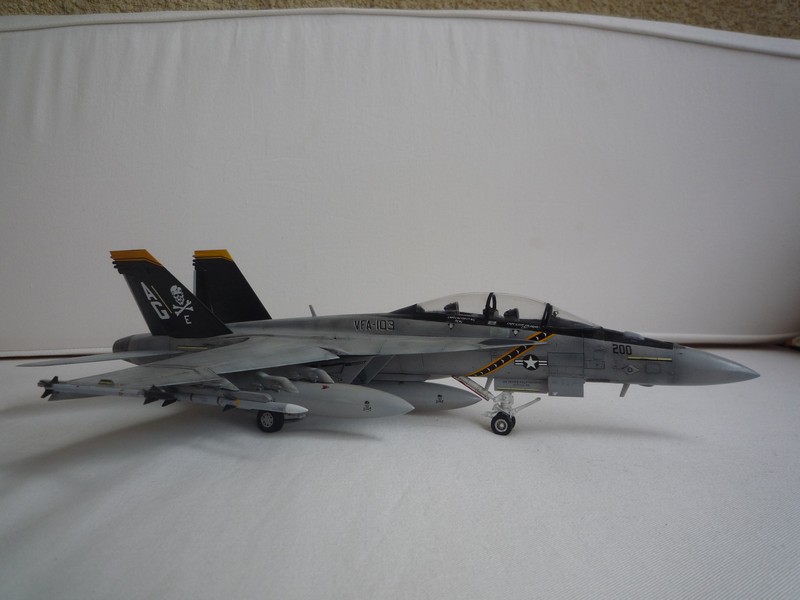 Comments welcome