WWII Luftwaffe Cockpit Placard Decals
1:24, 1:32, 1:48 Airscale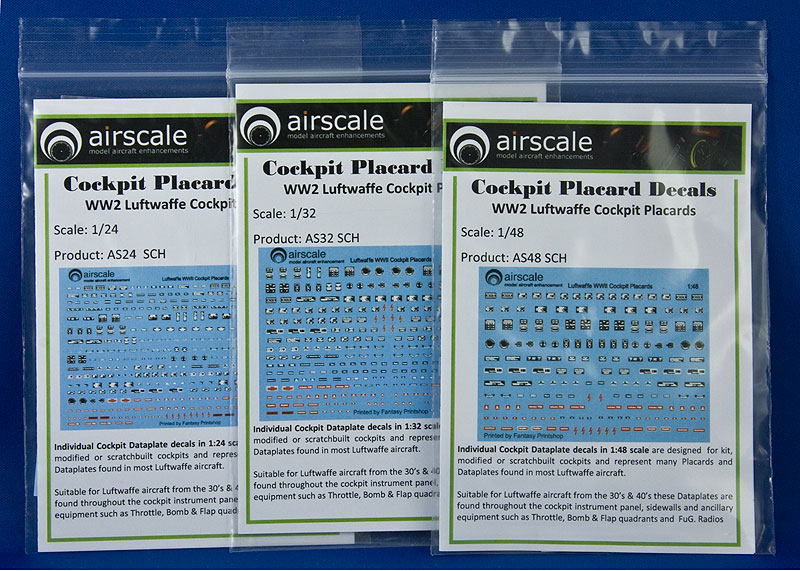 Airscale continue to delight us with their specifically targeted and highly accurate decals for the discerning modeller to detail up their cockpits with. This latest edition provides a whole raft of placards of the following types for WWII Luftwaffe subjects:
General Warnings
Notices
Manufacturer's dataplates
Primary Instructions (in red)
Radio Labelling
Even before the days of health and safety, these instructions & notifications were found dotted around cockpits to aid memory and re-enforce training on novice aircrews, as well as giving maintenance people vital procedures.
As has become standard with Airscale issues, the three larger scales where this sort of thing will be useful are covered, with the same quantity of decals being supplied for each set, resulting in larger sheets as the scale increases.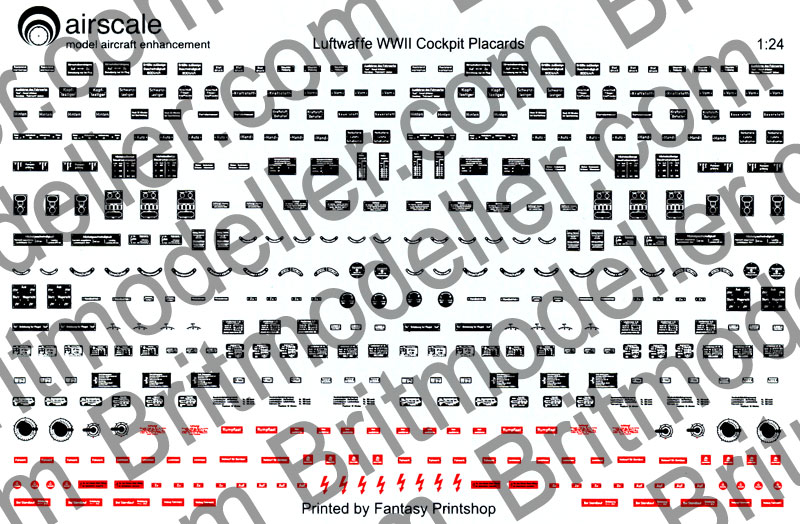 We have reproduced the 1:24 sheet at a low resolution and well covered with watermarks to protect Peter's hard work and intellectual property.
Conclusion
If you're serious about your cockpits, these gorgeous decals, printed by Fantasy Printshop are a must, and will add substantial extra depth to your cockpit work. They flatter the user, and are no harder to use than any decal, with helpful instructions provided to assist the novice.
With the new Revell 1:32 He.111 hitting the shelves now, together with new 109s from Eduard and Dragon, I suspect that's the sheet that will sell in bucket-loads.
Recommended.

Review sample courtesy of Peter at