Large Rectangular 2 Tier Paint Jar Stand
Progressive Engineering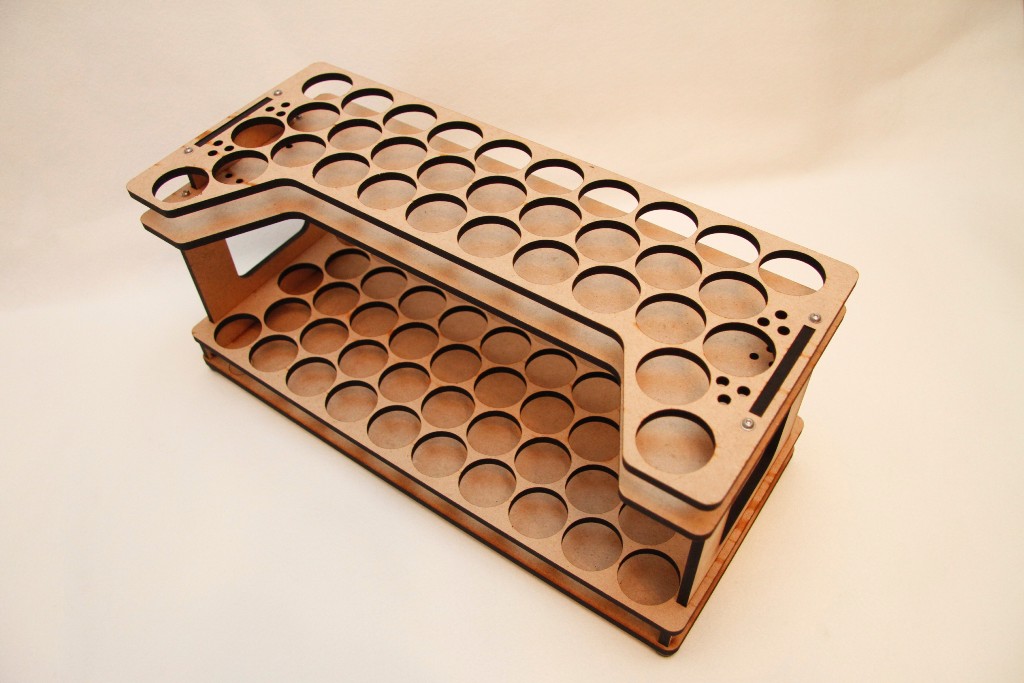 At this years Southern Expo held at Hornchurch on the 19th and 20th of March there was a new trader present with quite an interesting and more importantly useful range of products for the average modeller.
Progressive Engineering
Link
had on show a number of different sized, laser cut, self assembly, MDF stands to hold modelling paint jars, pots and bottles. What caught my eye was the simplicity, practicality and elegance of the designs as it has always been a struggle to keep my paints both easy to find, organised, ready to hand and most importantly tidy on my workbench.
On speaking to one of the owners Jon Page (Fraser Hale is the other owner), he explained that the products came about through the figure painting fraternity and his own experience (Jon paints model figures himself) and Hornchurch was their first show to try for a larger audience. Impressed with the product I duly handed over the cash to buy two of the 81 jar capacity Large Rectangular 2 Tier Paint Stand, only to find that with my paint of choice (Gunze Sangyo), the jars would not fit in the holes!! The normal stands were designed for Vallejo or Lifecolor which as you would expect are very popular with figure painters. Jon was not fazed by this and explained that it would be a very simple process to upscale the design into the computer controlled laser cutter to fit the Gunze Jars at no extra cost (always a pleasure to hear!). I also asked if it was possible to add a couple of extra holes to hold paint brushes and this was also confirmed as easy enough to do by Jon. So handing over a Gunze Sangyo jar as a sample I left it with him. The cost per stand was £35 including postage which is about the price of a far eastern 1/48 kit these days.
One week later two packages hit my desk in Germany (an exceptionally quick turnaround service!). Inside each was a complete set of stands with one containing my returned Gunze jar.

Assembly took less than 10 minutes with the included allen key in the nuts and bolts bag, so letting the pictures do the rest of the talking: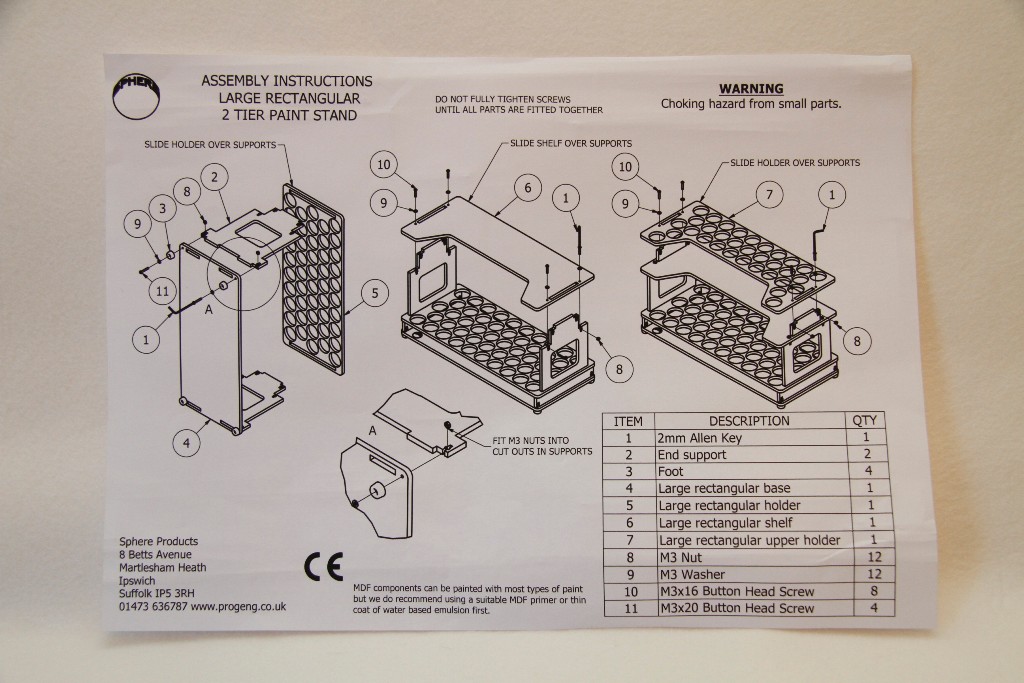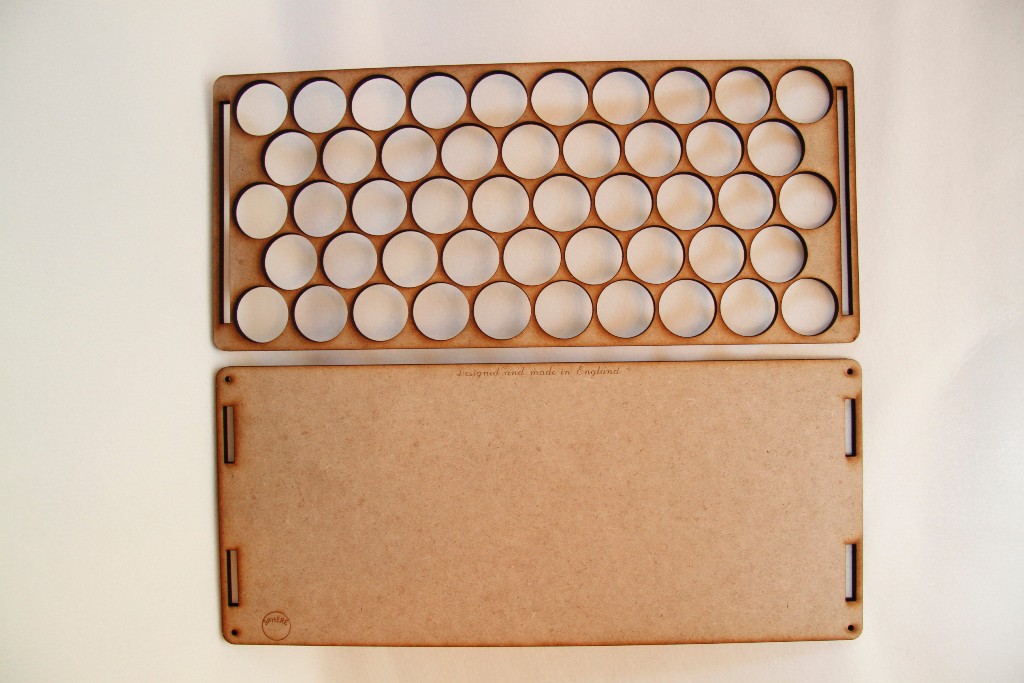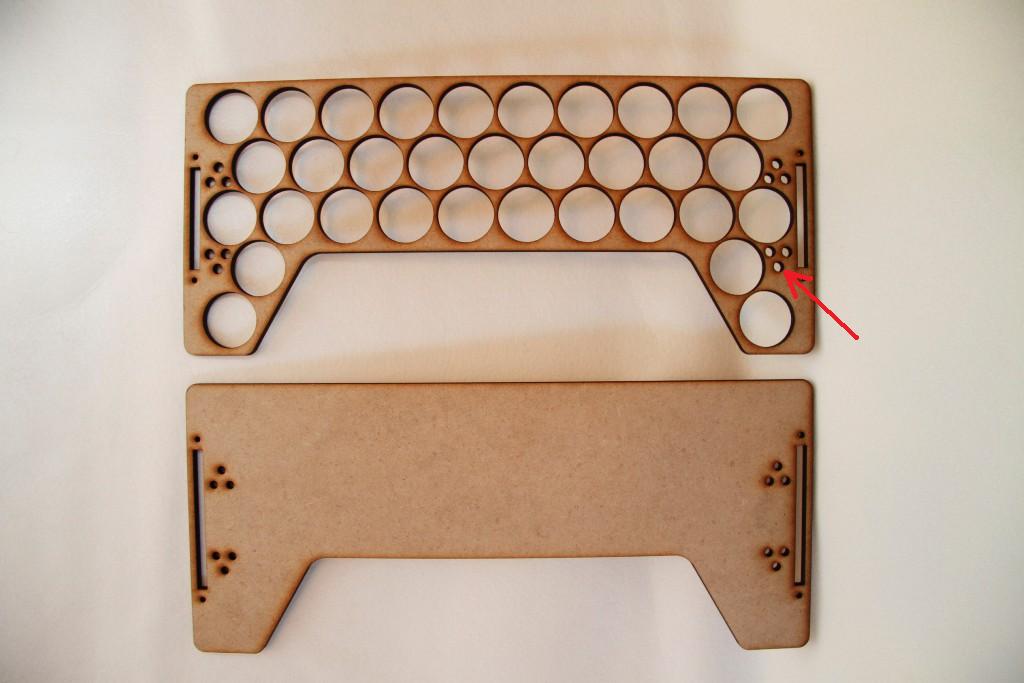 Note the highlighted extra holes added on request for holding paint brushes.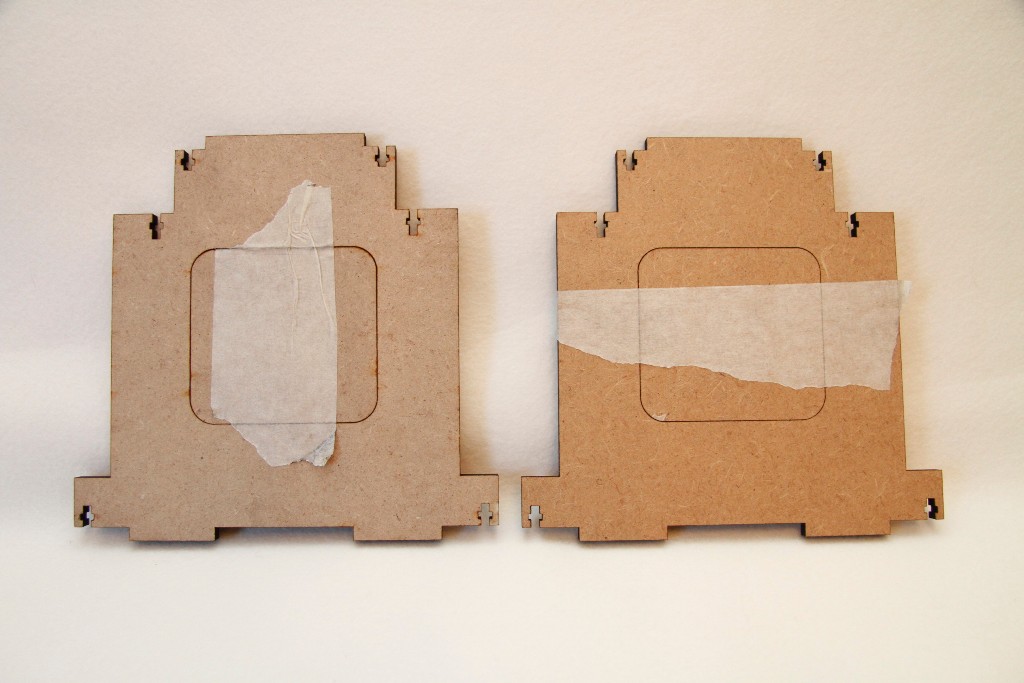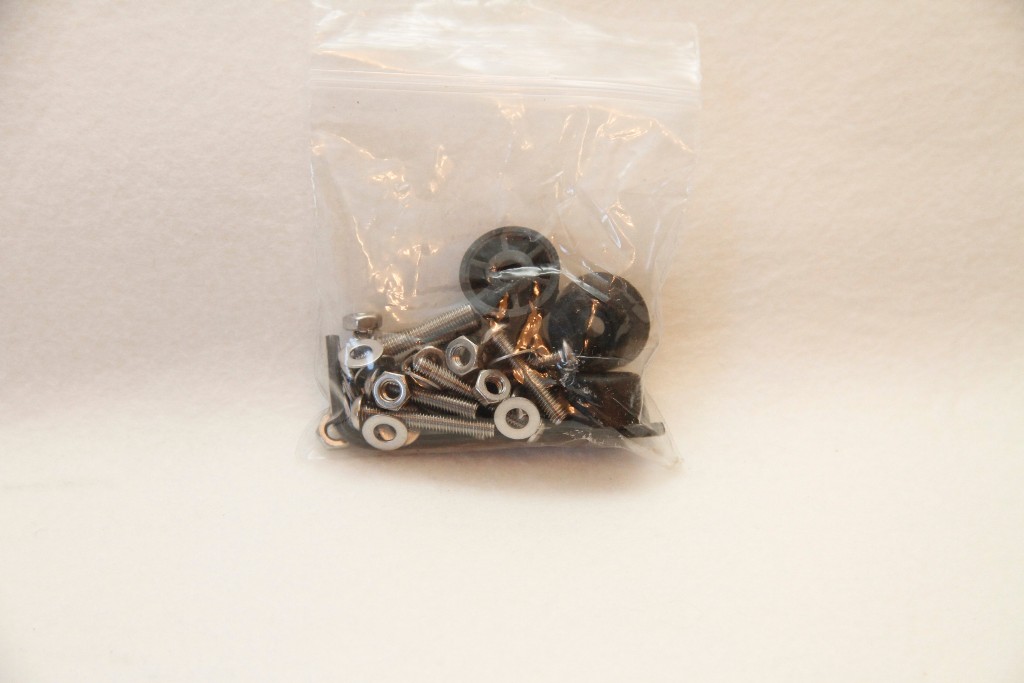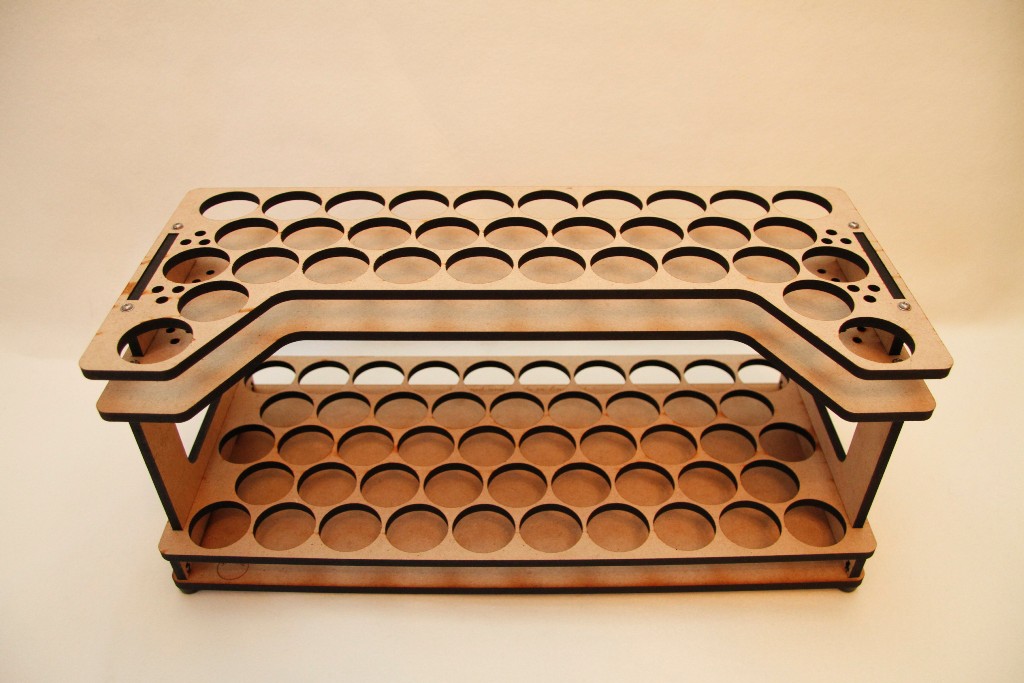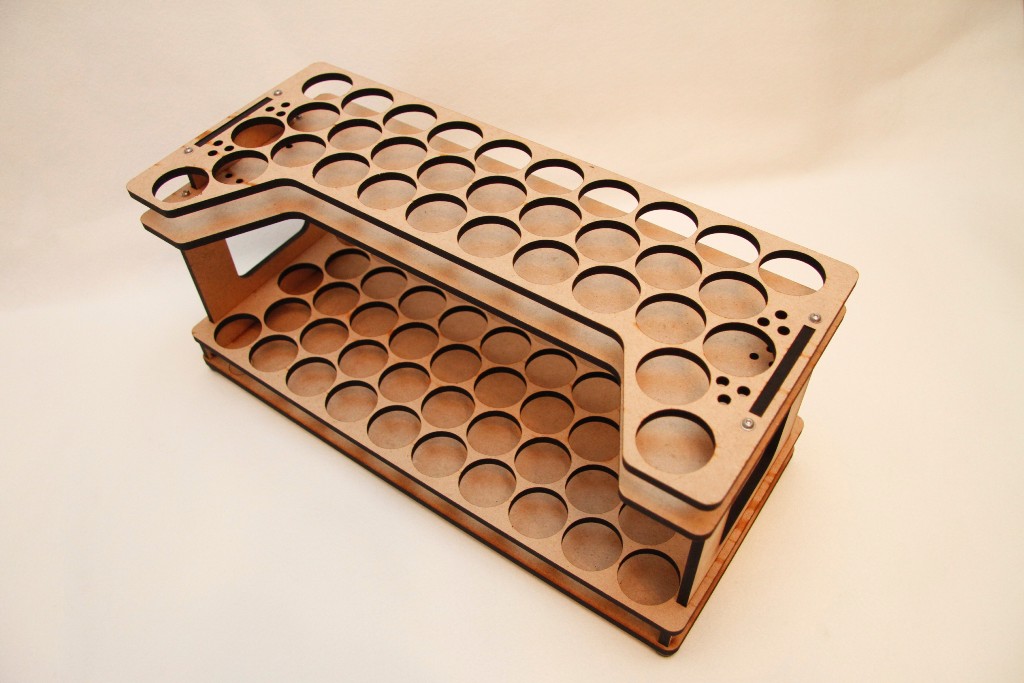 A further surprise on taking the stands out of the packaging was that either Jon or Fraser had twigged from my postal address that I'm a serving Sapper and laser cut into the wood was my Corps' Cap Badge. This will be remounted back into the stand and glued firmly into place. 11/10 for attention to detail and customer service there Gents!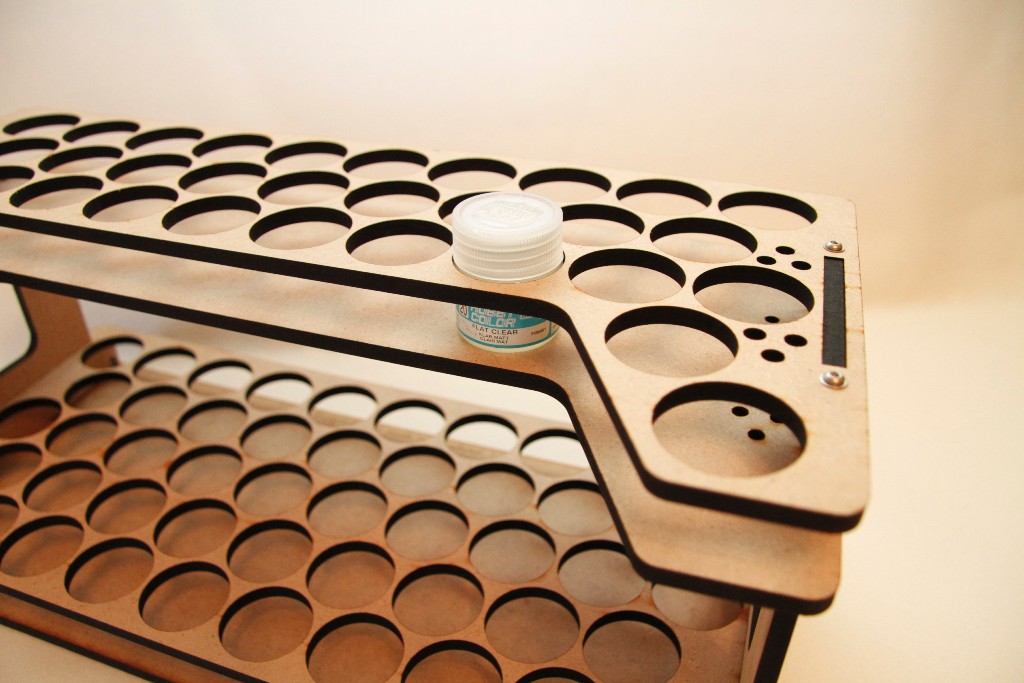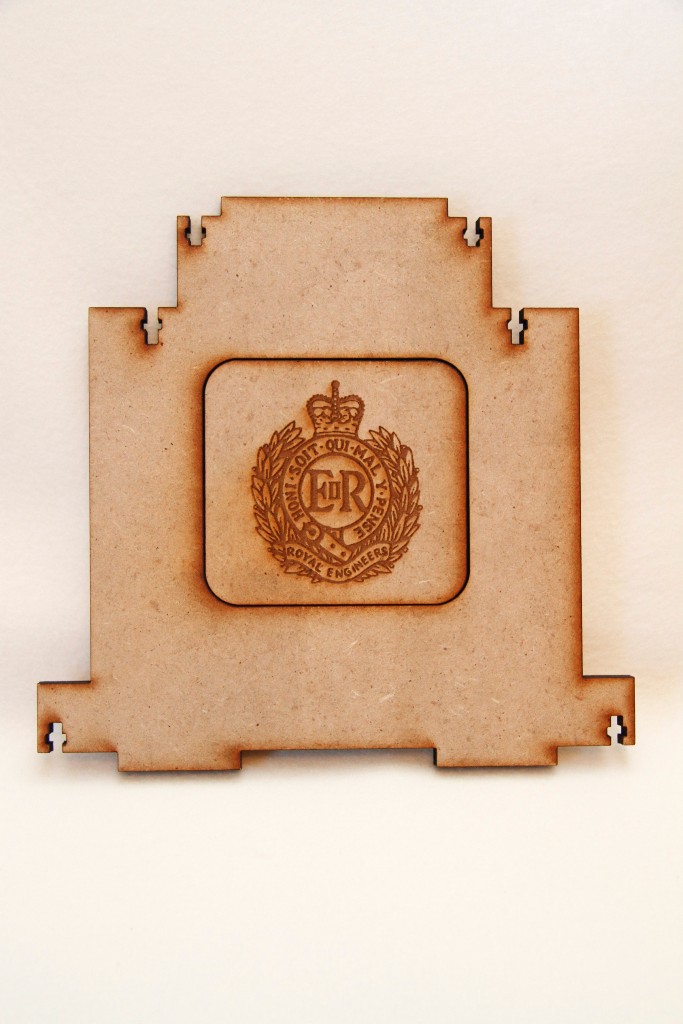 I'm pretty impressed with this product and the others in their range. The customer service and can do attitude of Progressive Engineering was also a very pleasant experience.
Progressive Engineering have an ebay shop (link is on their webpage), you can also order direct from them and I would recommend this if you want to specify any changes such as brush holders or size of paint bottle/jar.
Prgogressive Engineering Solutions Ltd
Highly recommended.
Review Sample courtesy of my wallet.