Here's one I built to relax after the time I spent correcting the Academy Spit XIV. It's the old hasegawa kit of the Fw.190A-8. This is an old kit from the '70s, not much to do with today's good hasegawa kits. It's not very accurate, being much shorter that it should be. Still it has very nice recessed panel lines and fits very well.
The kit is totally OOB, apart from seat belts made from tape and the markings: these were homemade on an inkjet printer and represent the plane flown by Hauptman Paul-Heinrich Dahne of 2/.Jg.1 in early 1945. The inspiration for the model came from a profile in the Histoire & Collections book. The same plane is represented in a die-cast from Dragon.
The scheme is the typical mid war 74/75/76, although this plane might have used the 75/82/76 scheme. Paints are all vallejo acrylics.
The darker grey in the pictures shows some kind of glitter... this must be an effect of the camera, as the model has none of this.... I might take another couple of pictures outdoor and see if they're any better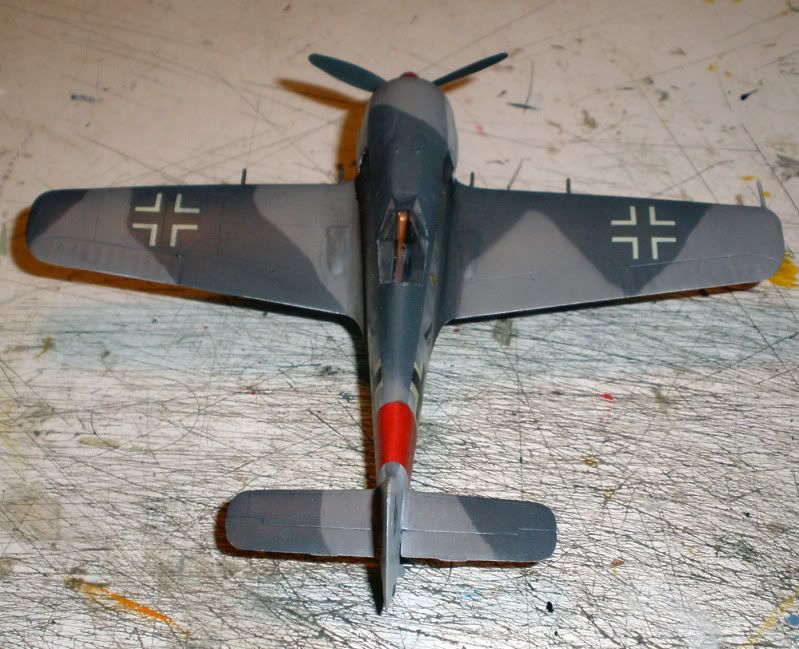 Any comment of criticism is welcome !
Edited by Giorgio N, 30 January 2011 - 06:35 PM.