Hi all, I know, I knowÖ Itís another Spitfire and another RAF scheme. But this oneís a bit different as it is an accurate 1/48 Spitfire Mk.IXc! Well, itís about as close to an accurate Mk.IXc as I can get!
The kit is the Hasegawa one but with the Aeroclub fuselage as well as their four-bladed propeller and spinner. The exhausts are the excellent Moskit ones, seat belts are by Eduard and the decals are by Techmod representing ZX-5, EN267 of 145(Polish)Sqn, RAF, in North Africa in 1943.
The Aeroclub fuselage corrects all the shape issues with the Hasegawa kit's rather short fuselage and having compared every available option for a Mk.IX, this replacement injected fuselage by Aeroclub really does, in my humble opinion, look the part and could not be easier to use being a direct replacement.
Hope you like her and are not too bored of Spitfires as I seem to be on a bit of a Spitfire roll right now!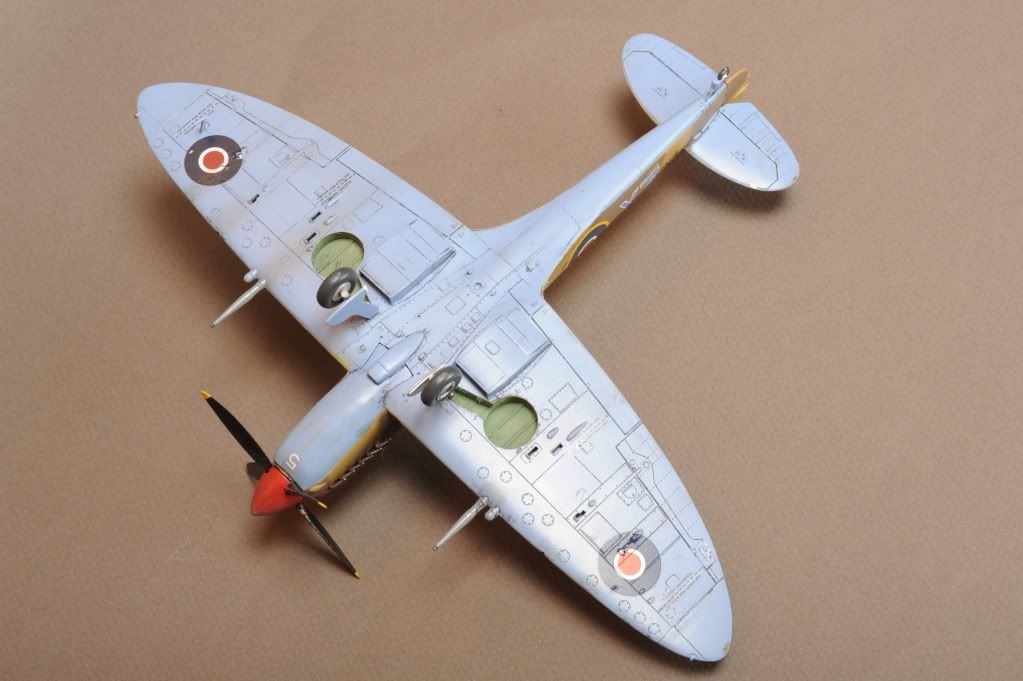 Edited by Busdriver, 23 January 2011 - 08:02 PM.