Also for Wingnut Wings Albatros D.V and D.Va kits - using the kit's national markings.
The first is
32021
for seven D.Vs all with painted Green/Mauve and Lt Blue camouflage: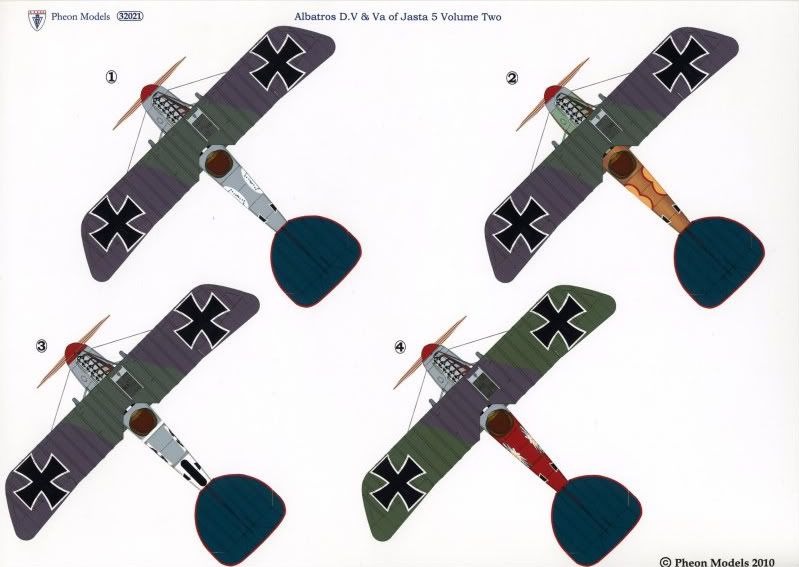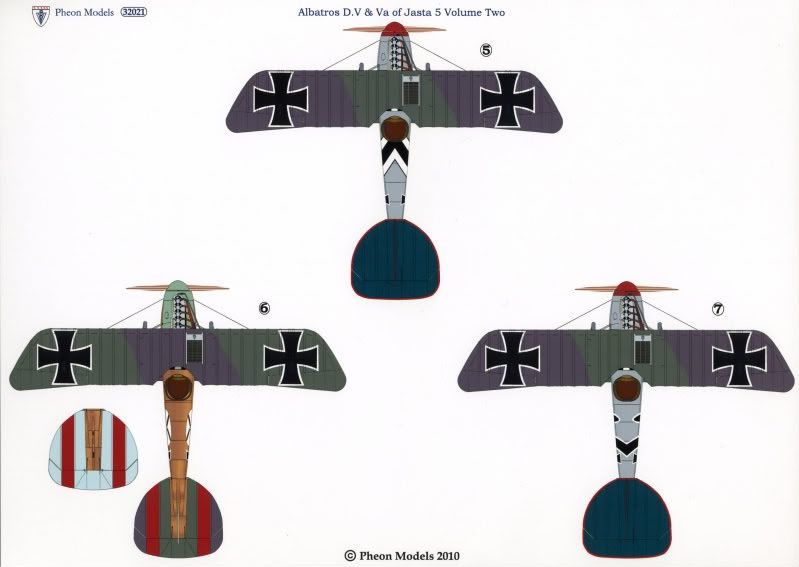 Decals on A5 sheet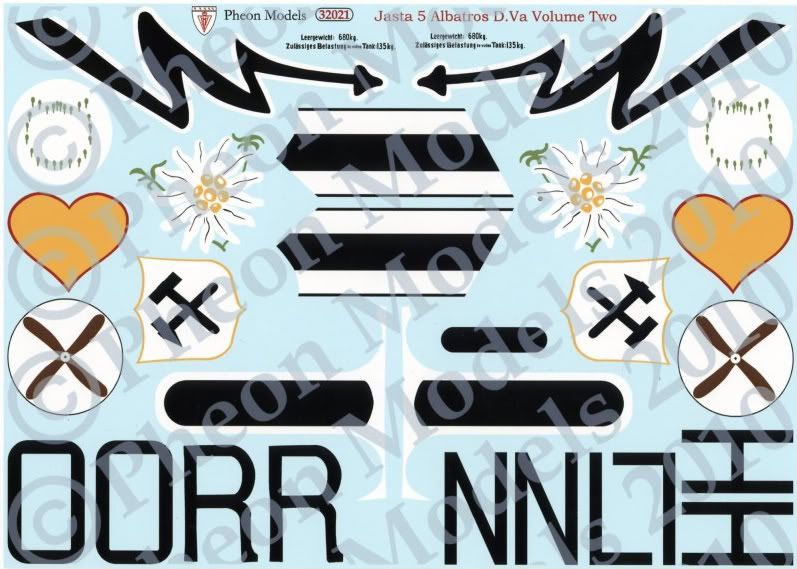 Price £11.00 plus P&P
Next is
32017
for another seven, this time all D.Vas with lozenge wings, for use with our soon to be released tailored five-colour lozenge decals in set 32020: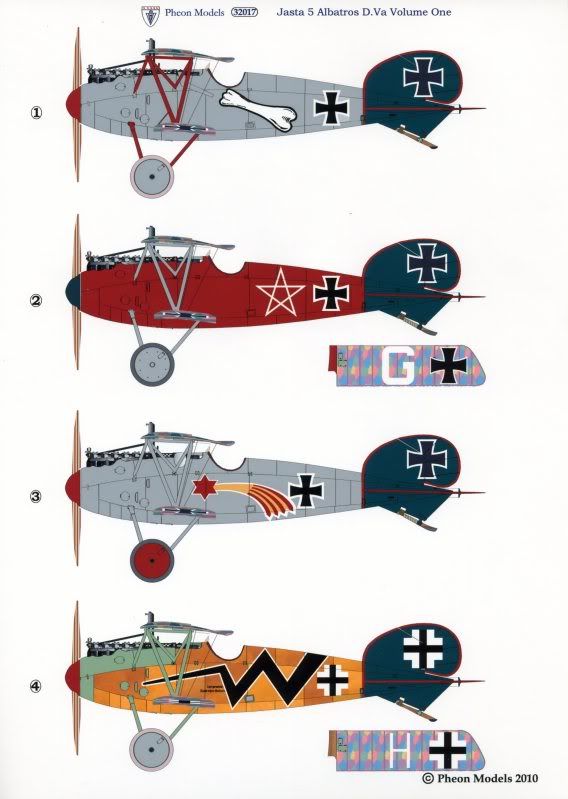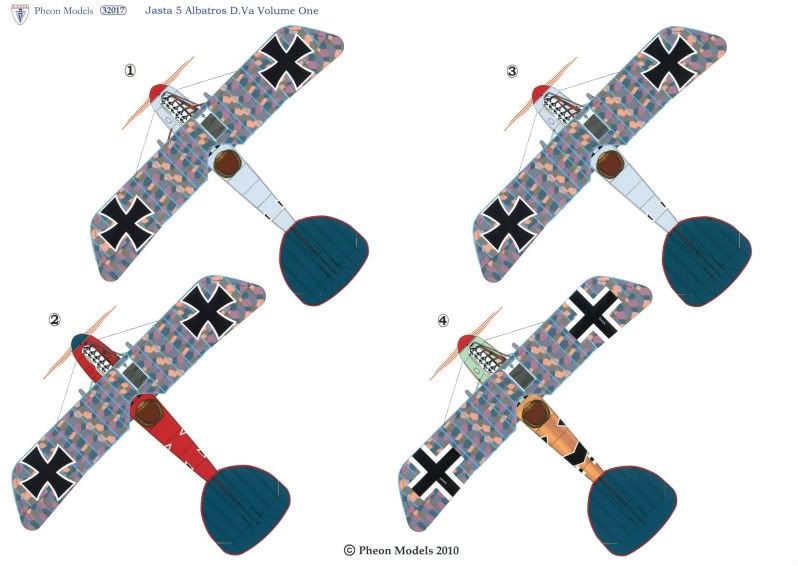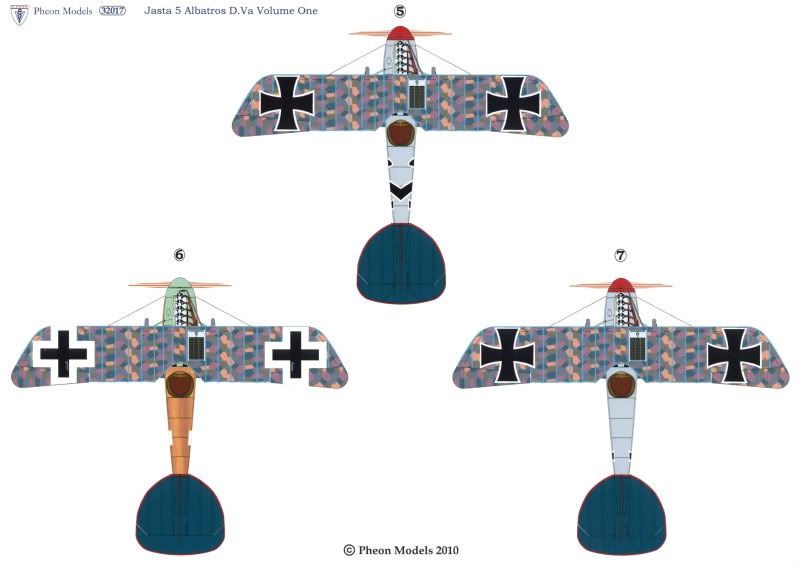 Decals on A5 sheet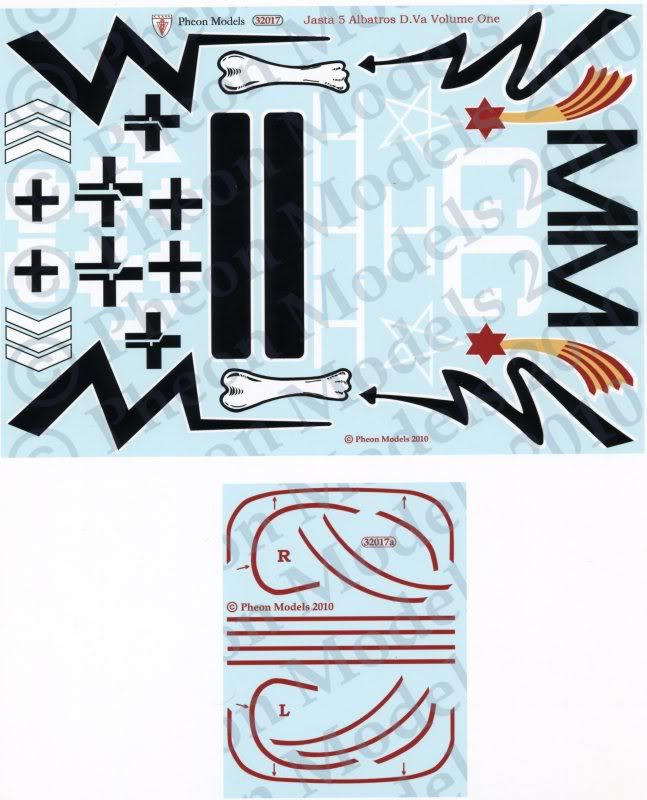 Price £12.75 plus P&P
The separate set of red tail trim shown is also included in 32021 (and available separately as 32017a at £2.00 for those who wish to build more than one model from either set).
All the subjects for Jasta five plus some others will be made available in 72nd and 48th scales in the next couple of months.
Edited by Rowan Broadbent, 08 December 2010 - 07:50 PM.