Hi again, this is the Amodel kit of the mighty KH-20/ AS3 X-20M cruise missile developed in the late 50's as a long range air launched cruise missile intended to be carried by the Tu-95 Bear B and C's of the Long Range Aviation TBAP units of the Soviet Air Force. The main reason I built it is that it was also intended to be used by the operational version of the Myasischev M-50 Bounder, the M-52. Trials were to be carried out on the M-50 but the project was terminated before the missile became operational. I just thought it would sit nicely alongside my Bounder in a large diorama idea I have for SMW 10..
Model was the usual Amodel standard with vague panel lines, and iffy fit, but basically accurate and went together quite quickly with minimal clean up.
The thing really was huge, basically bigger than a MiG 19 and powered by an afterburning Lyulka AL-7F turbojet.(as used in the big Sukhoi SU-7 Fitter), It carried a 5000-lb nuclear warhead, the largest and most powerful ever fitted to an air launched missile...
Painted once again in Alclad metallics, duralumin, aluminium, magnesium, semi matt aluminium, jet exhaust and airframe aluminium, with Promodeller dark and light washes, the model using over 70 decals!!..some of them incredibly small,( I spent more time doing this than anything!
) and the build took about 3 days ..Nice touches are the FOD covers and fully detailed loading dolly that come with the kit.....................Something just a little bit different...
Hope you like it,
Cheers,
Melchie....
The real thing under a TU-95 Bear...
And one being test dropped...like releasing a fully loaded MiG 19!!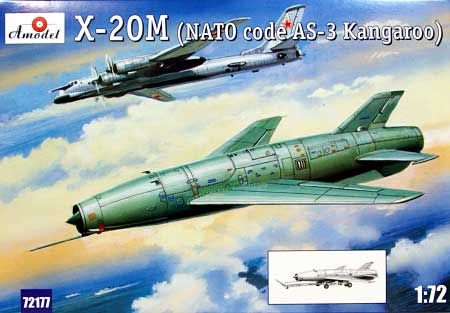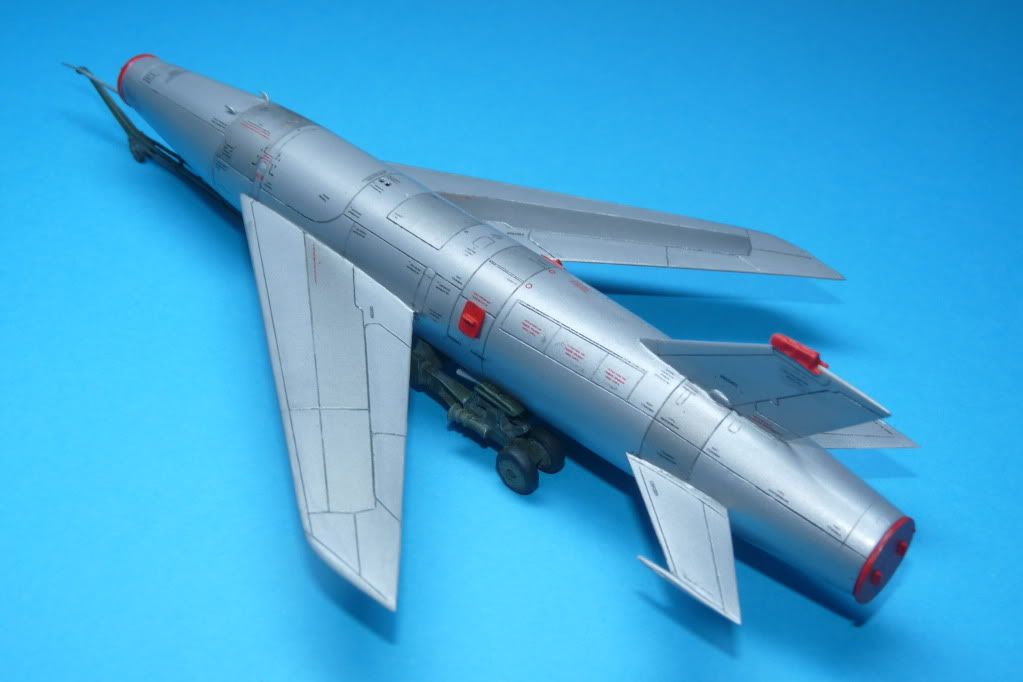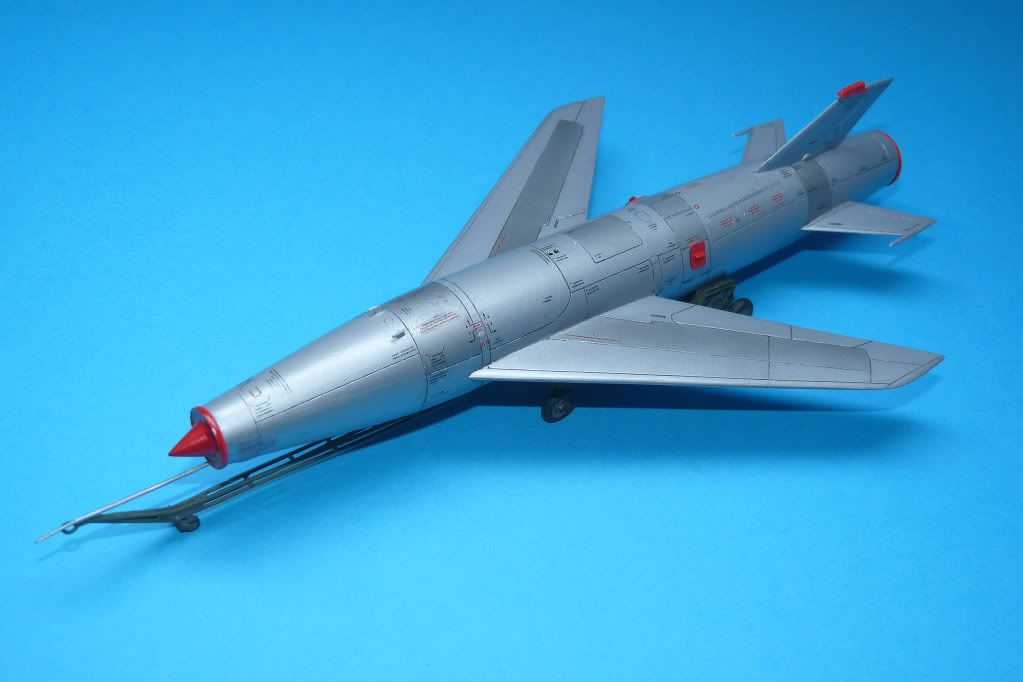 A ZiL refueller alongside to give the thing scale...
Over 70 decals are included..
And alongside the Bounder...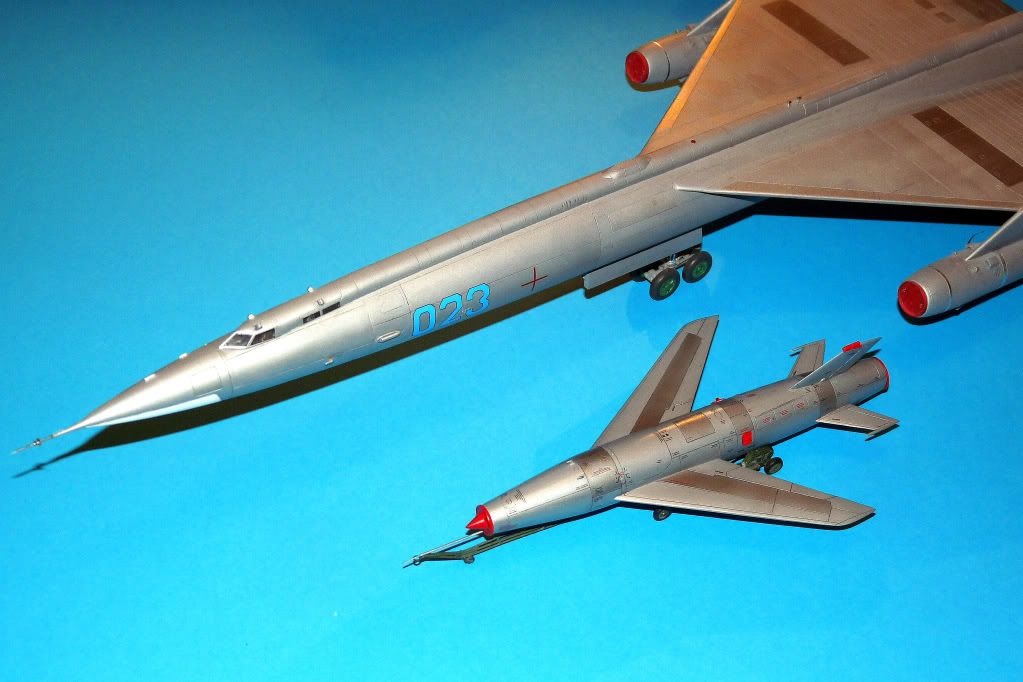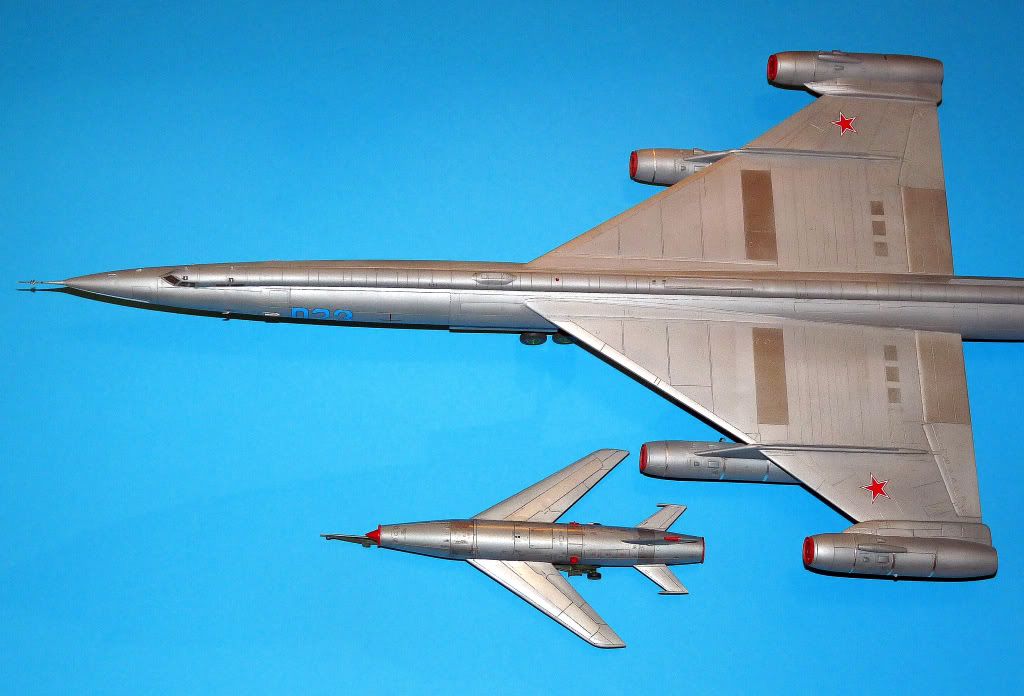 Edited by general melchett, 06 March 2010 - 05:36 PM.