This will be my first proper ship model (i made a 1/1200 littorio when i was about 10 but thats not quite in the same league). Ive got the White Ensign brass detail set for this too. Ive used brass before quite a bit, but never in quite the scale and tiny detail like this set has. The instructions are fantastic though so hopefully it should go ok.
This is just a couple of days progress, and as i dont have the high speed ship building skills of phil there isnt a whole lot to show yet. Going full hull as i think large ships tend to look better that way (and ive never made a seascape before and that doesnt look too easy either).
The state of play currently
The WEM deckhouse that Trumpeter missed off, nice simple little bit of folding to start with.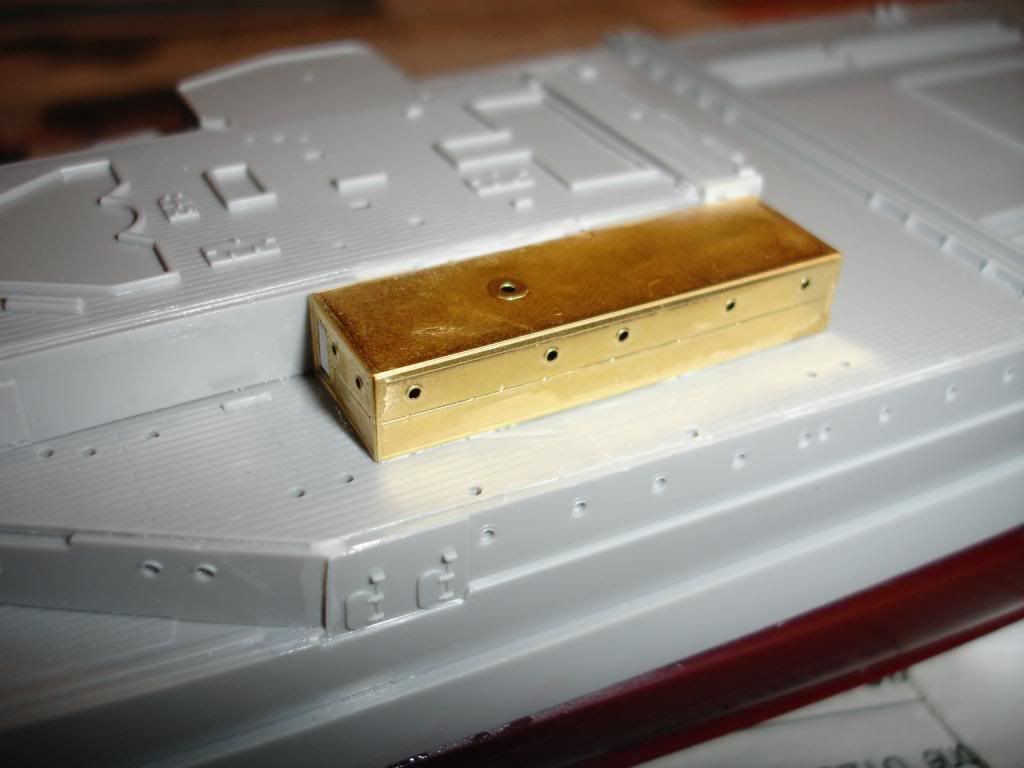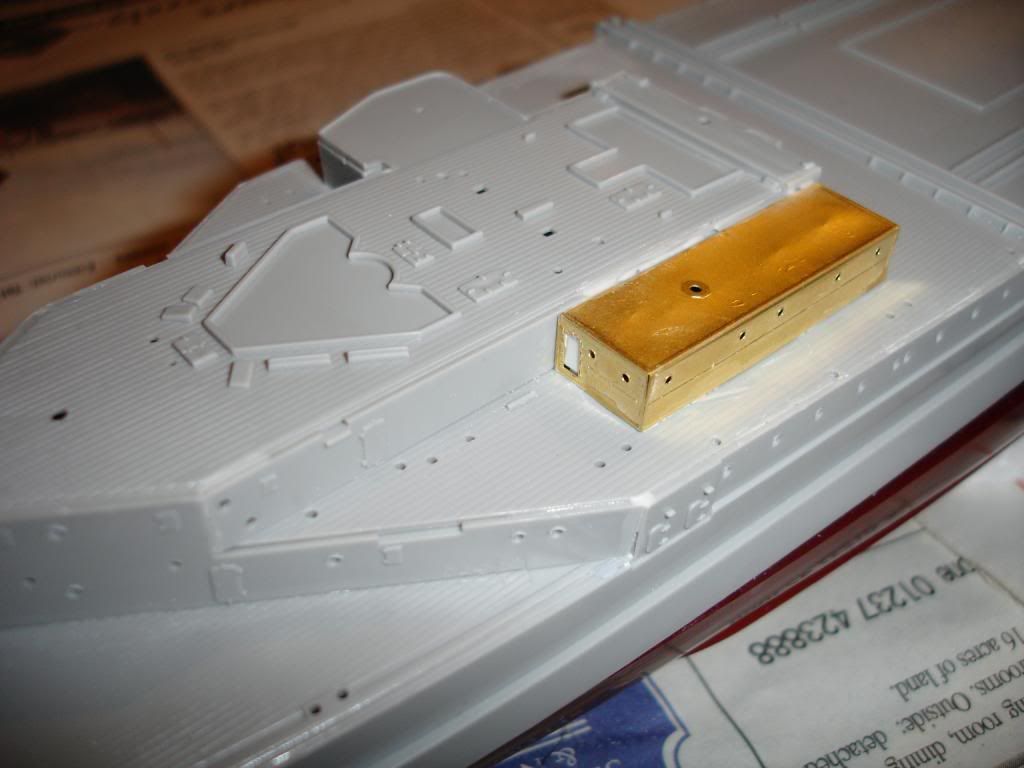 The fore deck(?) area with the anchor equipment fitted. Not sure what to do with the chains, there are p.e. ones in the WEM set, but as theyre flat i dont think that would really work any better than the moulded ones.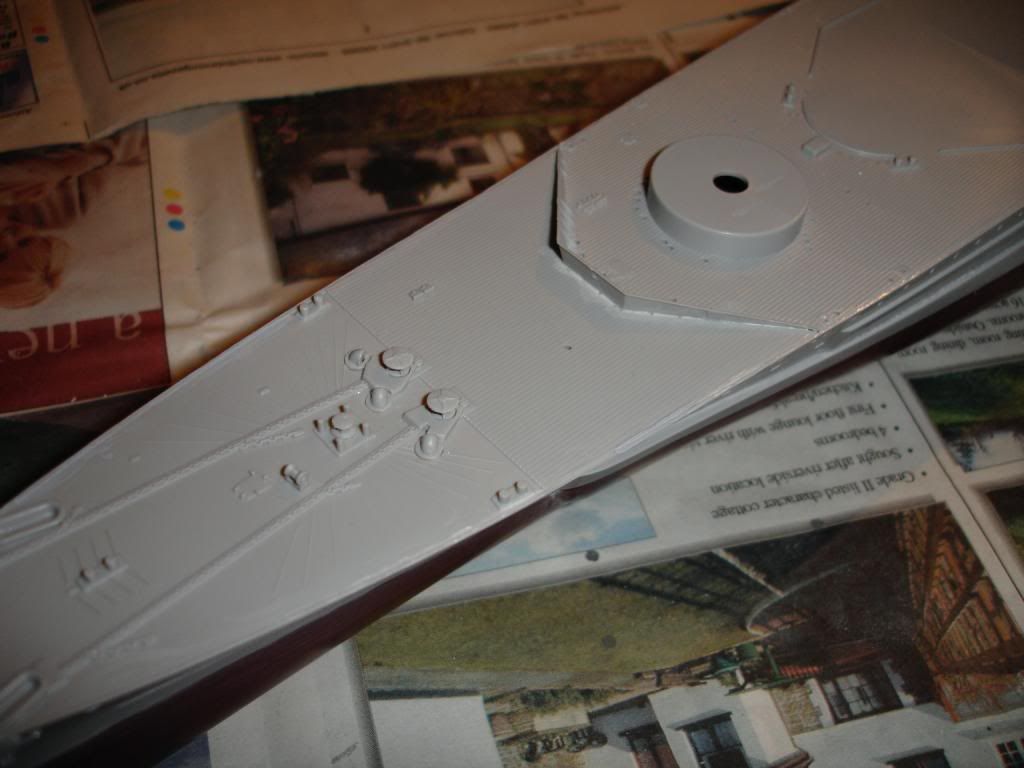 And finally for now, the underside red colour wasnt in stock at white ensign, so im thinking this halfords primer is a pretty good match. I think ive seen this used on one of phils builds? Looks pretty close to me to the anti fouling red. It doesnt looks as bright as that in reality, flash photo, Its quite a dull red in natural light.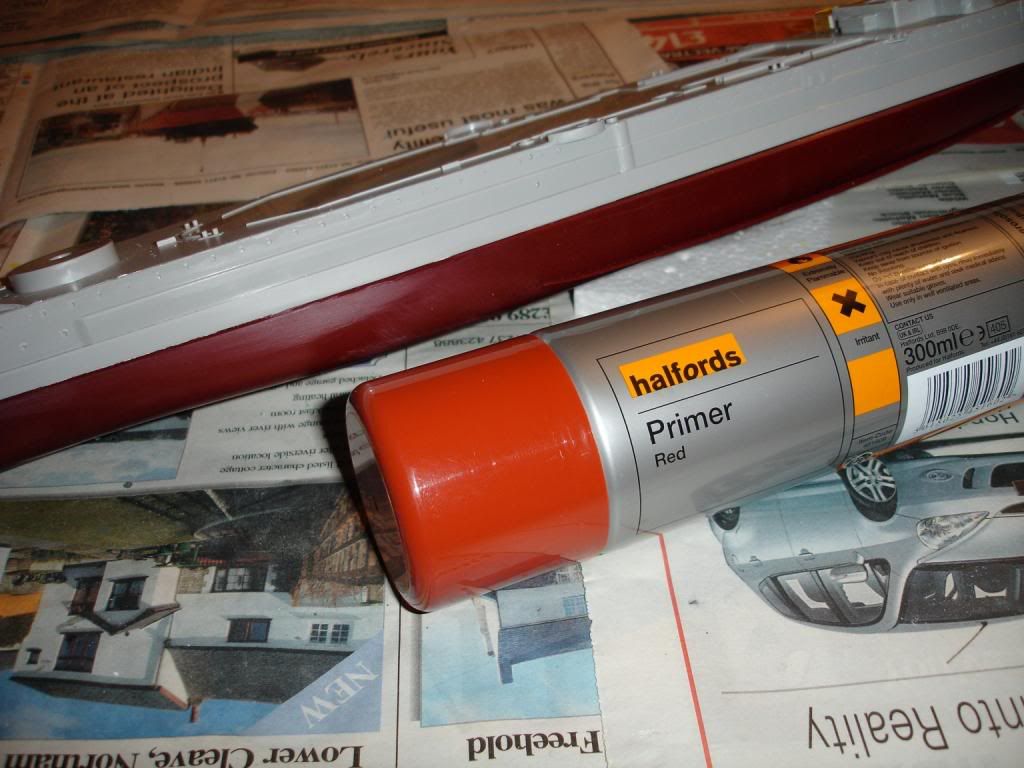 Now im just trying to work out what else to add to the main deck before painting. As i want to airbrush as much as possible its trying to work out what can be masked off and what needs leaving until after.
thanks for looking.
Edited by gishuk, 03 March 2010 - 06:26 PM.