Hi folks
I know Ted has already started his Lanc and it will be great to see how far he takes his model. I am going to be looking in on his cause I know he will have something clever up his sleave when it comes to detailing it.
I have something in mind for my part work and am going to see how far I can take this.
First things first the frame of the nose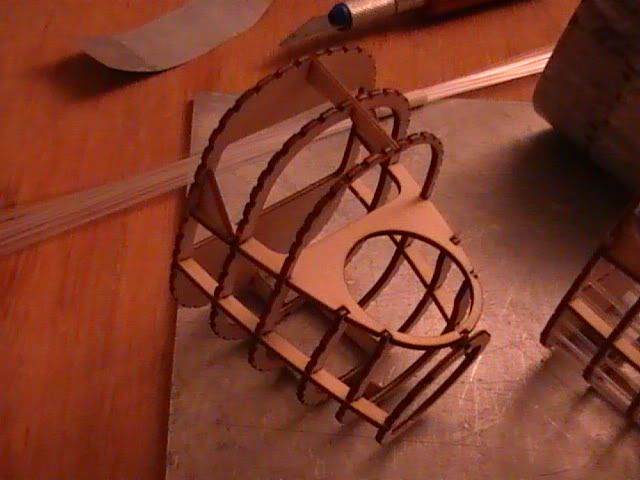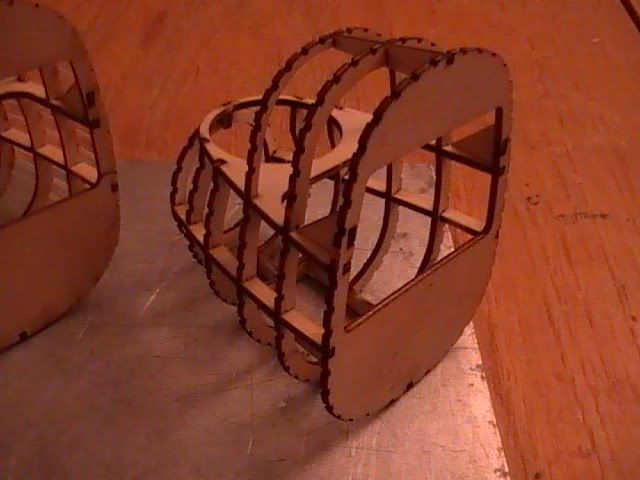 All parts except the second from the front seem to fit very well (appears tobe slightly out of parallel with the others.
The next stage is to place the lengths of pvc strip that form the stringers between the main frames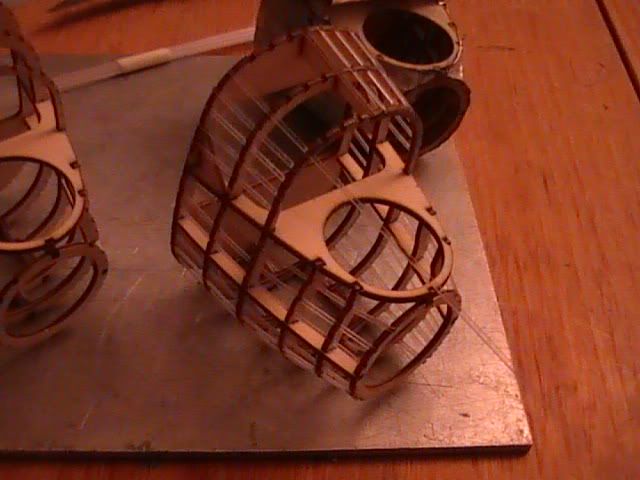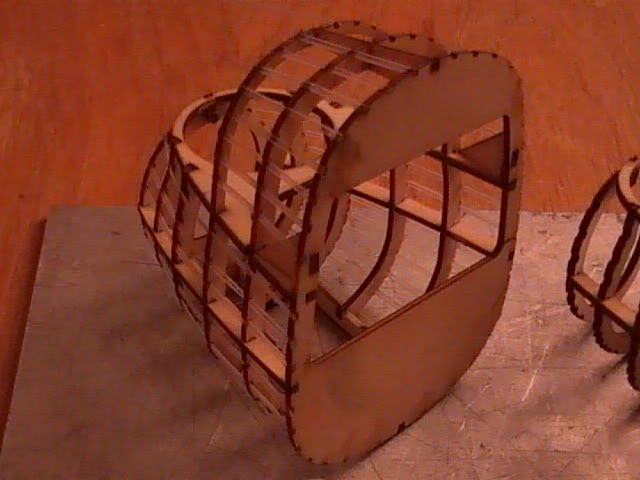 The line of each stringer appears to fit exactly within the notches cut on each frame though looking at Mattie Beas photos they seem to be through the middle of side windows at the bomb aimer's location (will need to cut through one stringer on each side)
The next stage is to cut the tin foil to the rough shape of the panels I needed (the tin foil comes from chinese carry out tins that are big enough to allow large panels to be formed in one go). The part work series does not say when (which week) the tin foil that they would supply would be supplied, or when the stencils that would allow you to mark out on the foil the recommended shapes of panels that they suggest will fit the various sections of the model.
By trial and error I made my own panel sections and drew the shape of the panel on paper so I can make the multiple panels I will need later.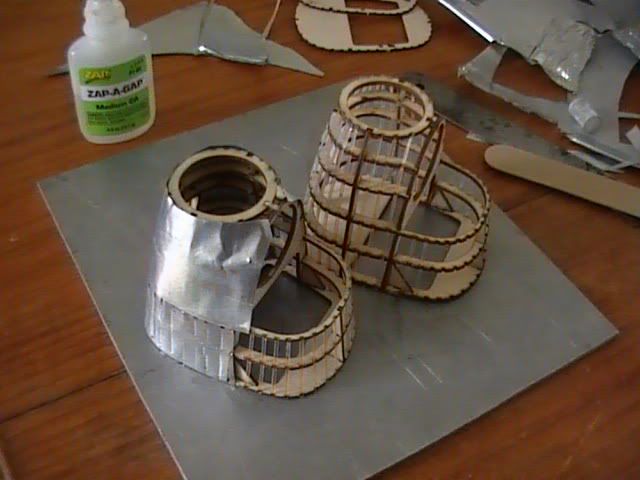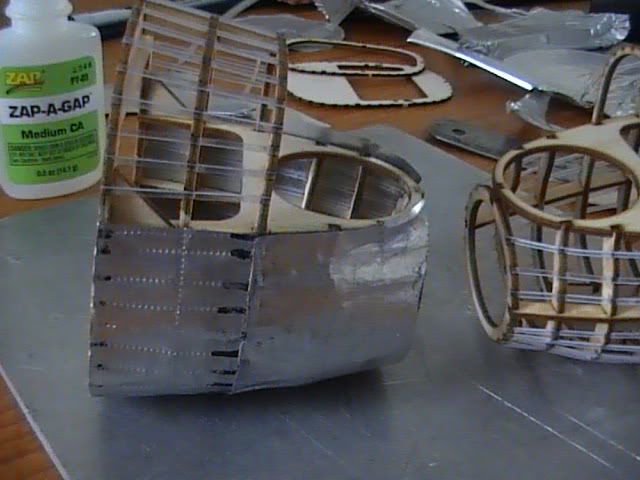 The stringers help to keep the form of the nose section as the panels of foil are glued and smoothed into shape. I kept the panels slightly longer and wider to allow trimming as needed.
The hardest panel is the junction between the nose turret and the bomb aimer's blister that goes from concave to convex.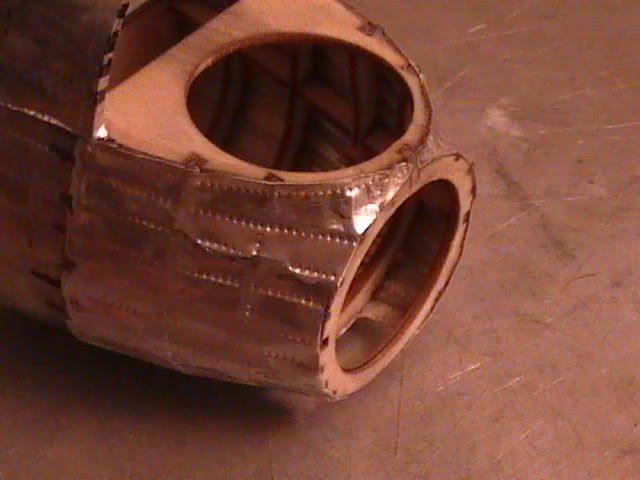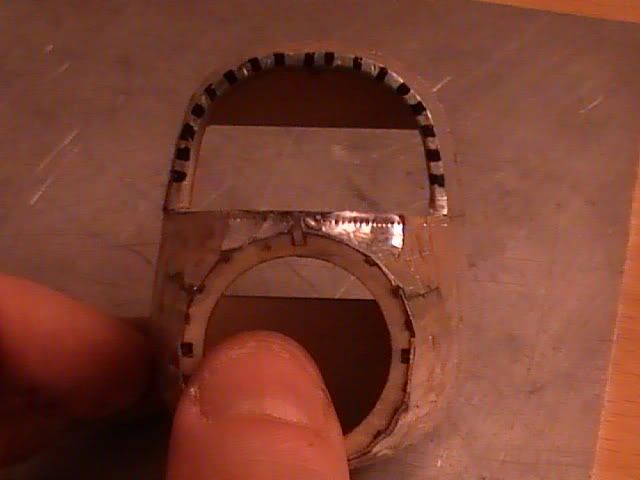 After the glue is set, I cut out the underside window position and the location of the escape hatch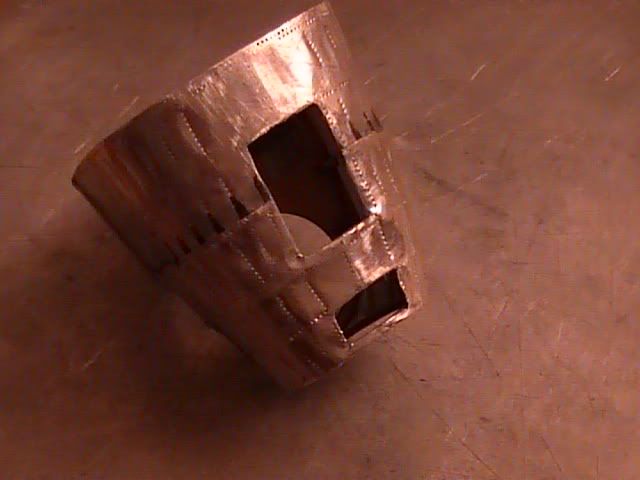 Three nose cones under construction. Four more to come.
What do you reckon,,,,, should I spen the £5000 to build all seven Lancs? Now that would be a sight to see built!!!!
Nige