Looking for something I could knock together quickly (and inspired by a couple of recent builds), I pulled one of my Finemoulds Y-wings out of the stash last week.
I started with the pit and decided to use my triliance 2 seater cockpit conversion, which is really easy to use. Just remove the rear deck, clean up the edges and the new pit dropped right in.
On the lower half of the nose section, you have to cut down the nose gear bay and that's it..........simples.
A before and after type pic.
Next, I started on the main body. You have upper and lower halves and then add the detailed side pieces. The design here is really good, as most of the seams are hidden behind all the detailed gubbins around the edges.
More detail bits and engine nozzles added.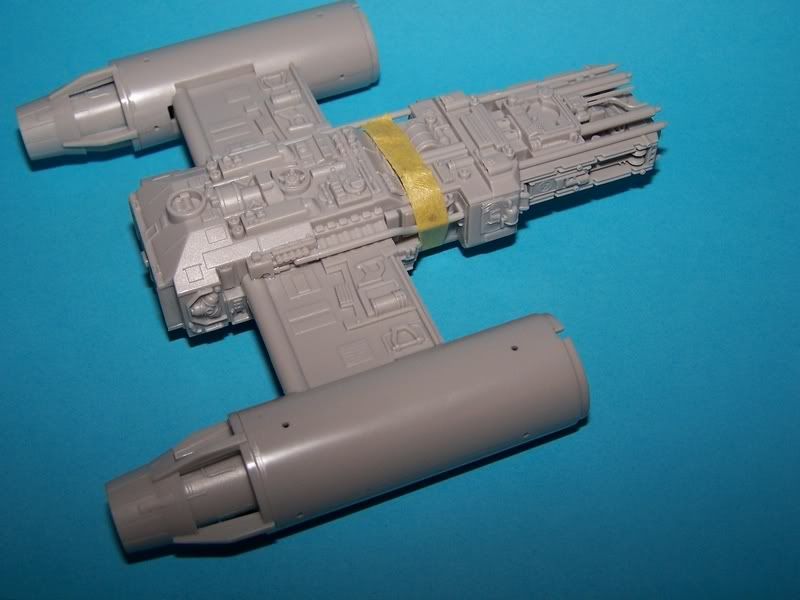 Saturn V engines complete and I've started to modify the canopy here (adding a second opening section).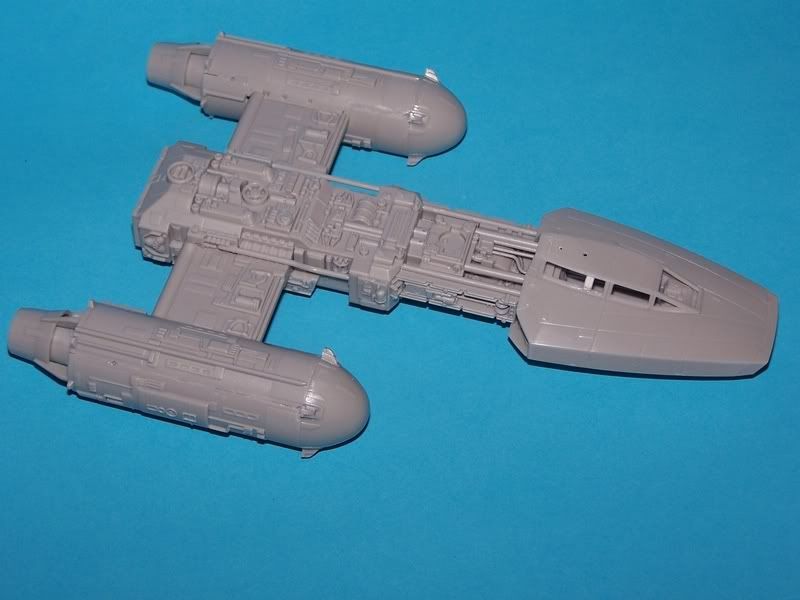 Got a little bit of cleaning up to do, but hopefully should be able to begin painting this weekend.
I think I'm gonna go for a variation on the so called "Red Jammer".
Ohh, and I also pulled out a set Studio Starforge figures. I think I'm gonna have this guy as the pilot.