Announcements

In case you have missed the announcement, the reason that the forum has been slow at times since the minor version update the other day is due to a Denial of Service attack, brute force attack on our email, and judging by the lag with our FTP response, that too.  If you're feeling like you're experiencing a glitch in the Matrix, you're not wrong.  This is the same MO as the attack in September 2016 that occurred when we transitioned to the new version 4 of the software.  We're currently working with US and UK cyber-crime departments, who specialise in this sort of thing, and we're hopeful that we'll be able to track them down this time by using the accumulated evidence already held.    We are pretty certain that it's a continuation of the same attack last year, only at a reduced intensity to deter people from using the site "because it's terribly slow", rather than taking it down completely, and we're also sure of the motivations of those responsible.  Spite.   Please bear with us in the interim, and wish us luck in dealing with these.... "people".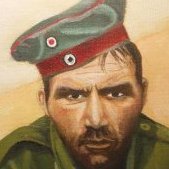 How many of you have Wingnut Wings kits in your stash? and Why if not
Started by Beardie,

1. How many Wingnut Wings kits in your stash?

The complete range

A considerable number

One just to see what they're like/try them out

None not interested in WWI subjects

None they are too expensive

None rigging puts me off bi-planes

None they are too big

None but becoming very tempted

Would love them all but not financially possible
---
Please
sign in
or
register
to vote in this poll.
---