Welcome to Britmodeller.com
Register now to gain access to all of our features. Once registered and logged in, you will be able to contribute to this site by submitting your own content or replying to existing content. You'll be able to customize your profile, receive reputation points as a reward for submitting content, while also communicating with other members via your own private inbox, plus much more! This message will be removed once you have signed in.
Announcements

If you are still having problems logging in and remaining under your own username following the DDoS attack last week, you need to log off, clear your browser's cache, and restart your browser to ensure you clear all the old files from your temporary area.  Then you should be sorted.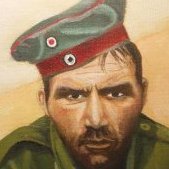 How many of you have Wingnut Wings kits in your stash? and Why if not
Started by Beardie,

1. How many Wingnut Wings kits in your stash?

The complete range

A considerable number

One just to see what they're like/try them out

None not interested in WWI subjects

None they are too expensive

None rigging puts me off bi-planes

None they are too big

None but becoming very tempted

Would love them all but not financially possible
---
Please
sign in
or
register
to vote in this poll.
Create an account or sign in to comment
You need to be a member in order to leave a comment
Sign in
Already have an account? Sign in here.
Sign In Now
---