Here's my finished FW190 A-8. This is the first Airfix model I've built in years and the first of the 'new' Airfix kits I've built. Apart from the huge sprue attachment points [which let to me damaging a few of the smaller bits] it goes together really well and the fit of parts is excellent. 
I've read various comments about the kit wheels being a bit soft detail wise, I can live with this but I did find that they don't attach to the undercarriage legs very well and end up at a bit of an odd angle.
All painting was done using Tamiya acrylics.
Hope you like the pics [just wish I could take better photos!]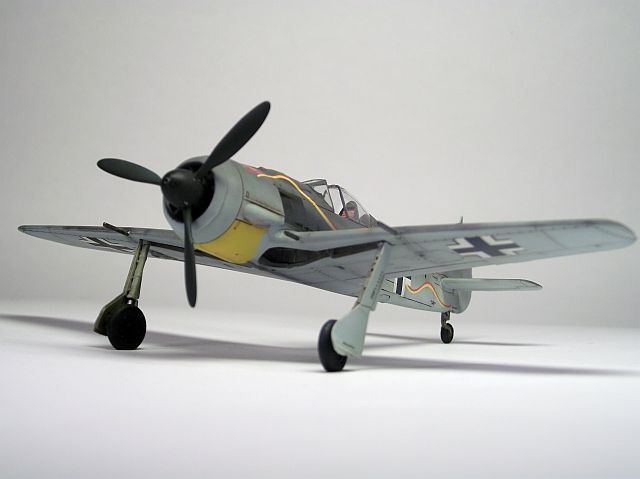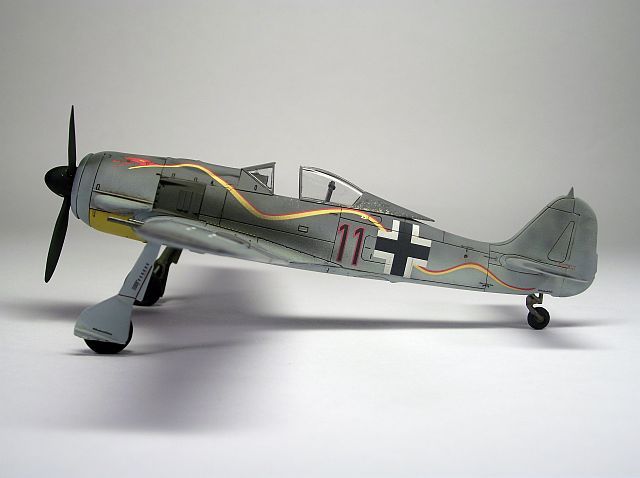 Thanks for looking
Matt