Just completed a double build of a couple of Tamiya 1/48 P-51's. 
For Lt. Francis W. Horne's mount, Snoot's Sniper, I used the kit (Cartograph) decals that came with the 'Blue Nose' special edition boxing. For The Millie G, flown by Major Edward Giller, I have used the Barracudacals decals for 44-14985, the first of the two Millie G's to appear in this colour scheme. 
Construction is OOB, the seat belts are the kit decals on lead foil, the wings have been filled as per the factory and exhausts drilled out. 
I used Modelmaster Buffable Aluminium applied with a brush for the bare aluminium, a mix of Alclad Aluminium/Dark Aluminium for the painted aluminium and Gunze H309 for the fuselage and empennage on The Millie G to match the nose checks. 
First here is Snoot's Sniper as she appeared in August 1944 by which time only the under fuselage D-Day stripes remained  - previously they had been applied to both lower and upper wings, and also the original canopy had by this time been replaced with a Malcolm Hood.
I have found a couple of colour photos on the net...I do not know who the original owner is as they have been copied many times:- all credit to whoever is deserving of it though.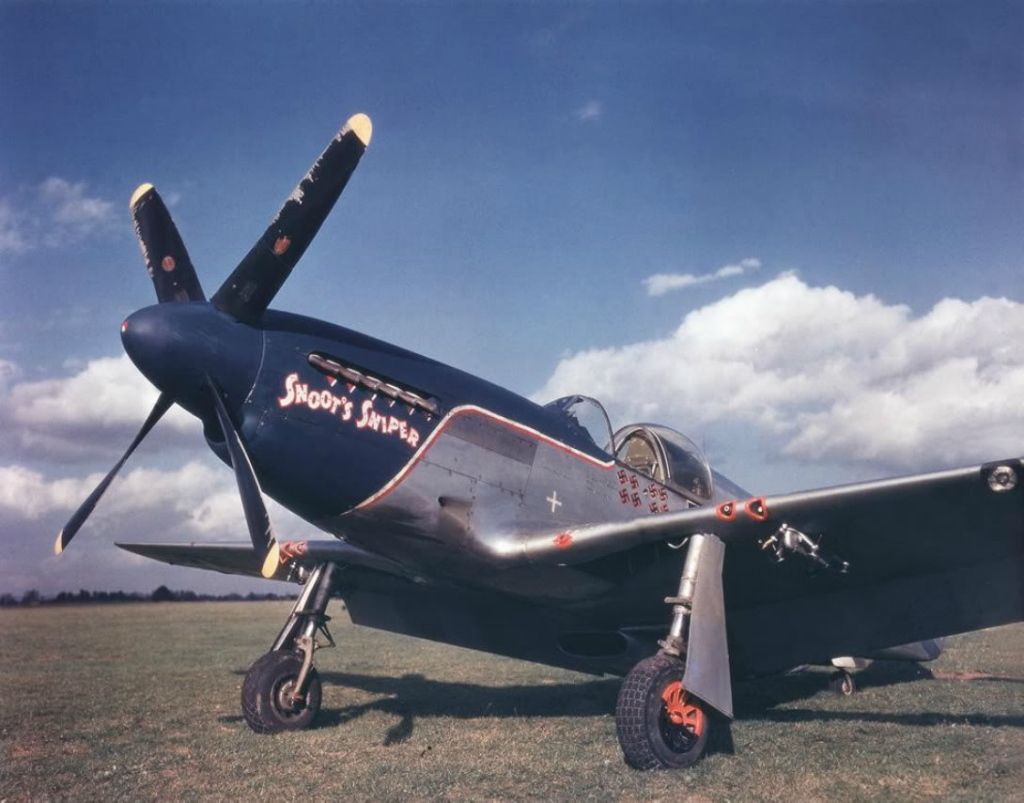 I have tried to replicate the same worn but not abused finish as seen in these pictures.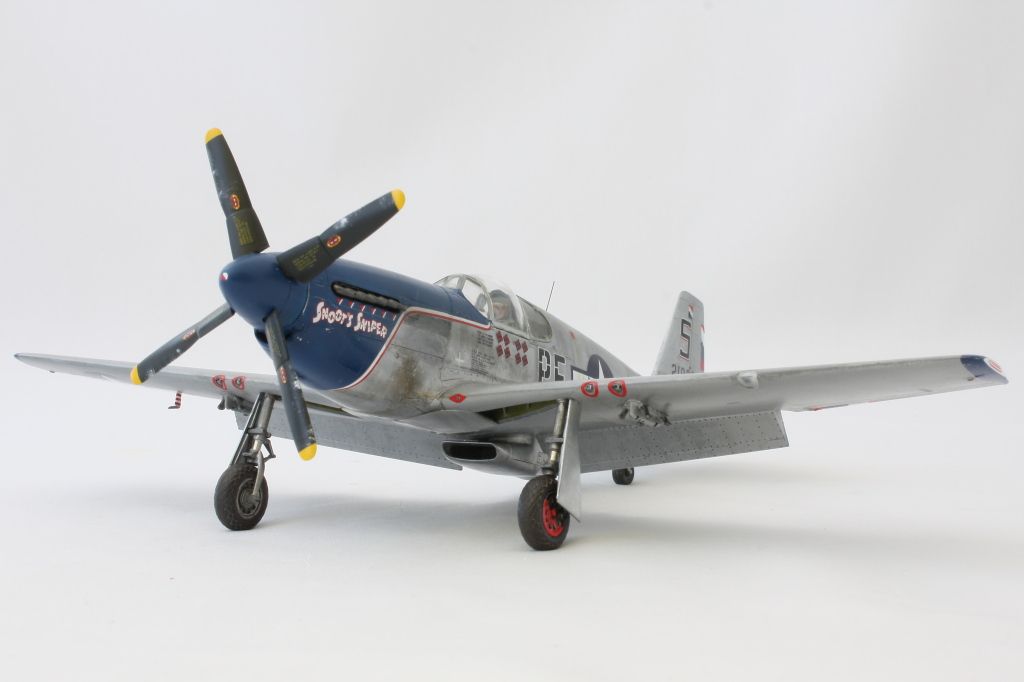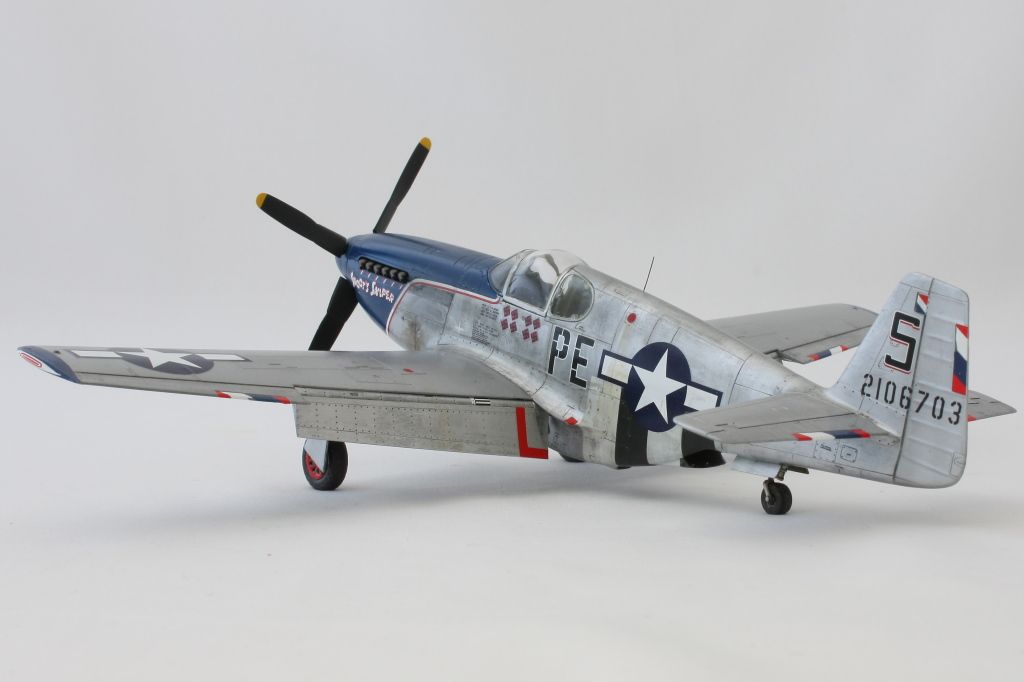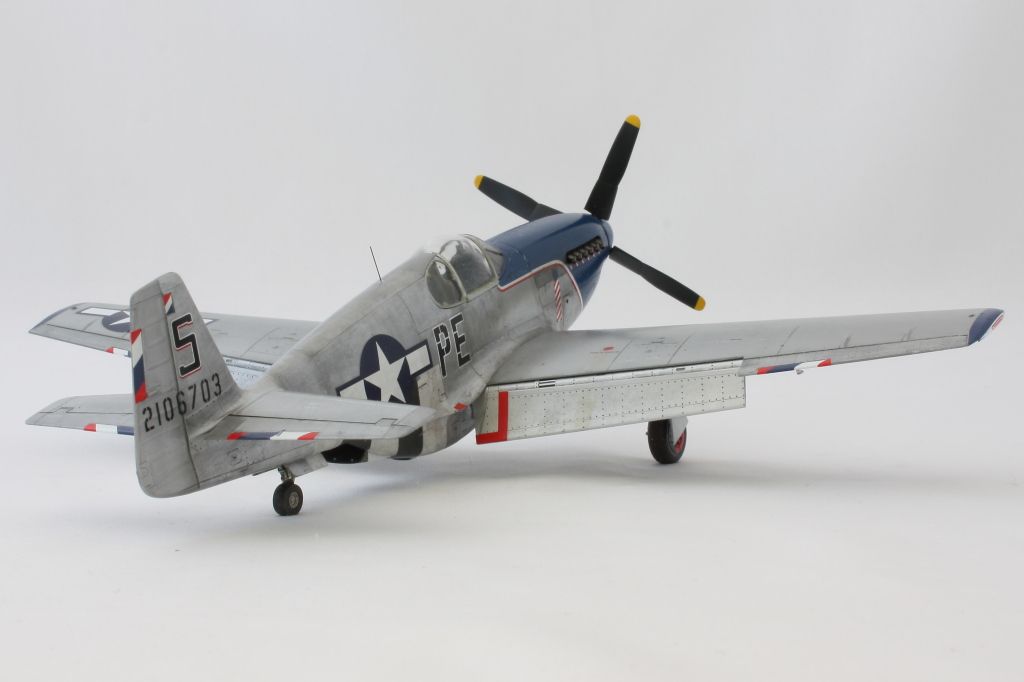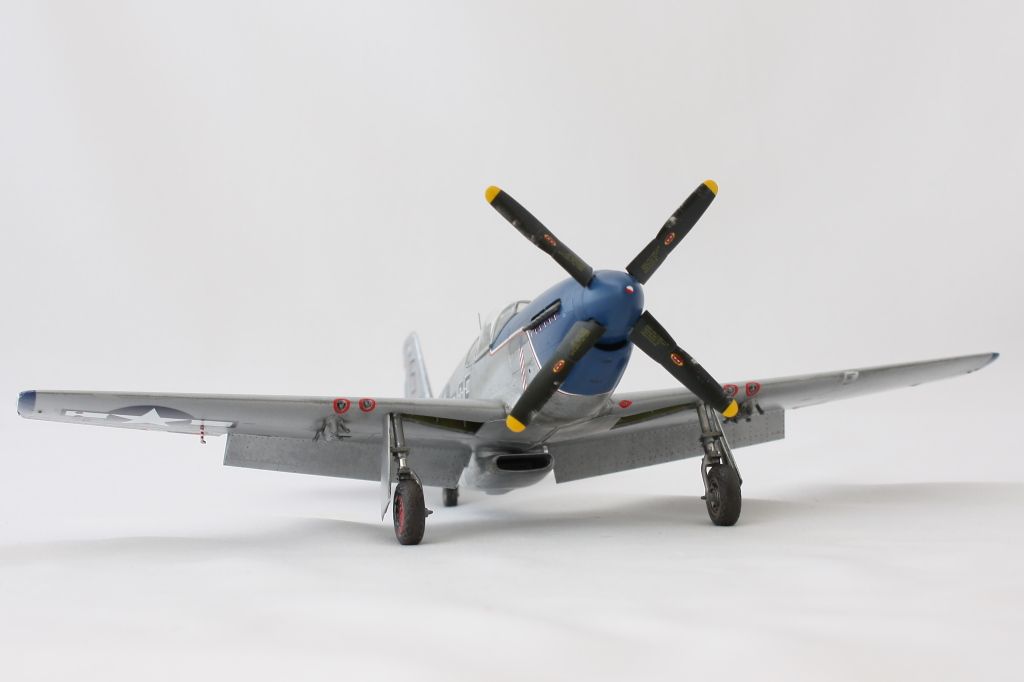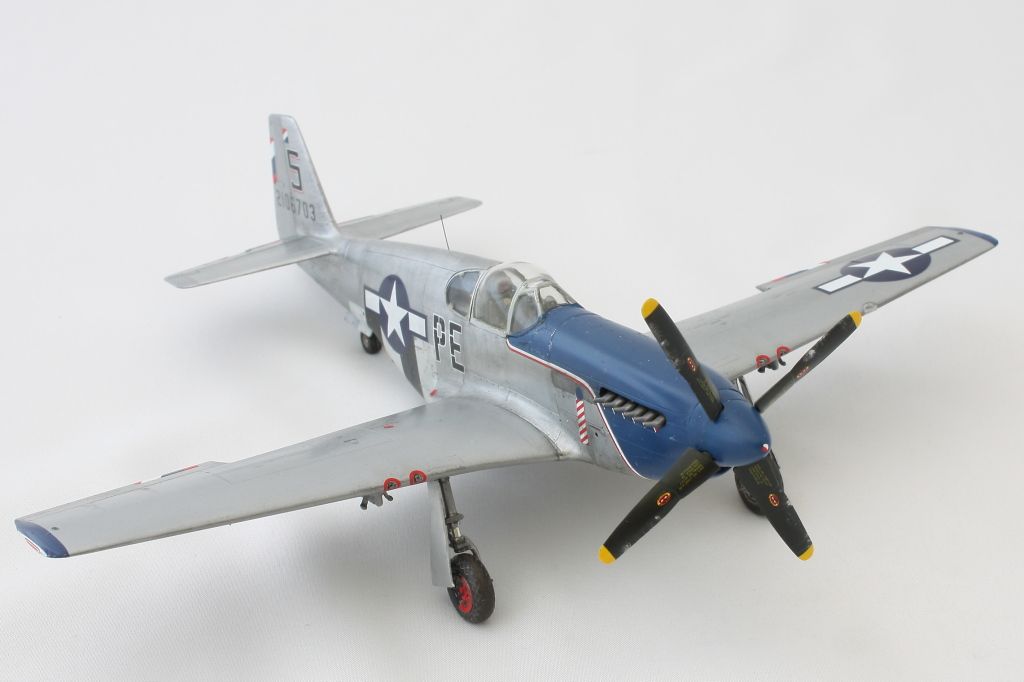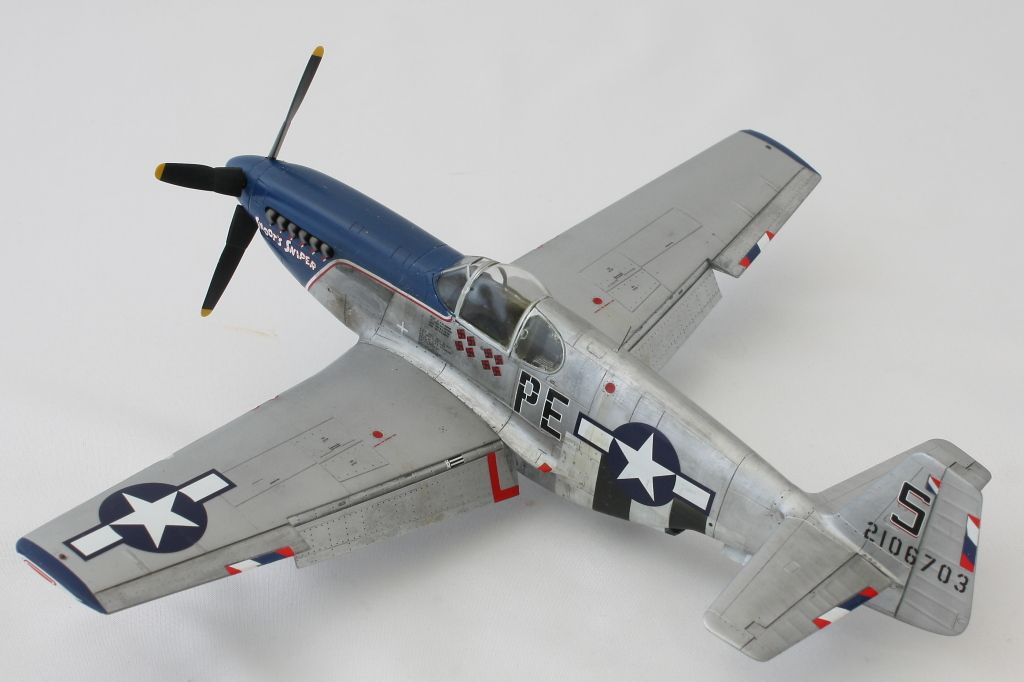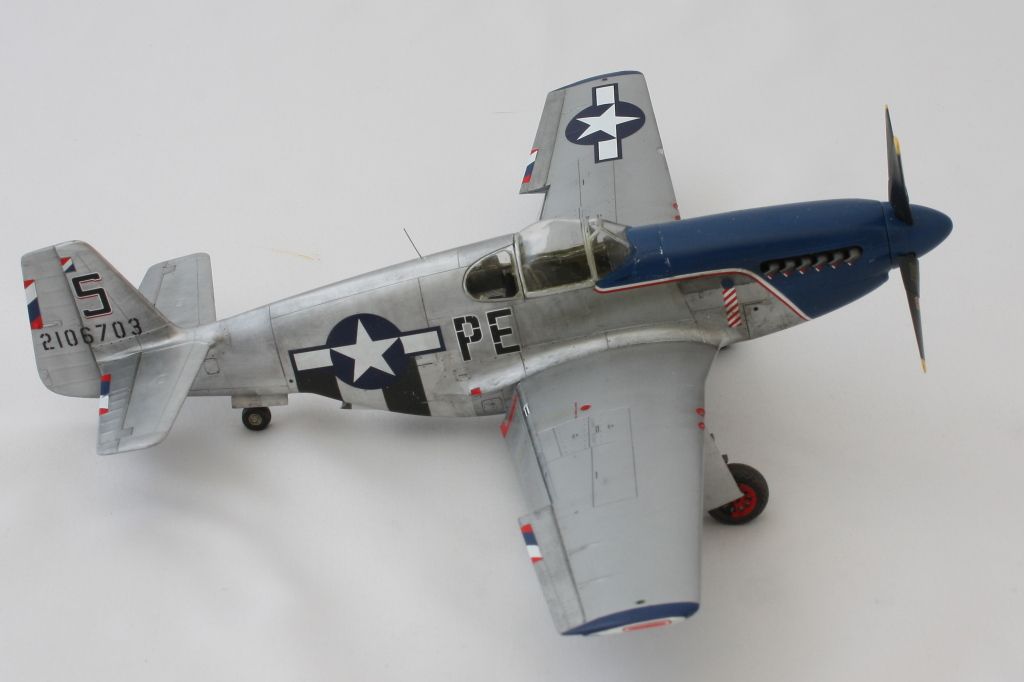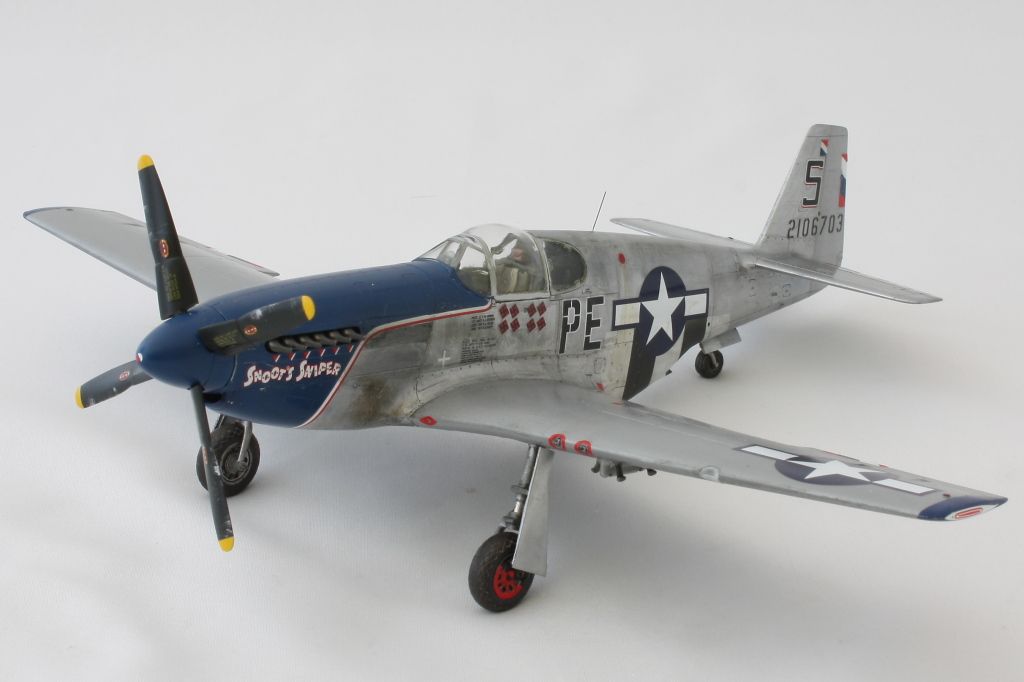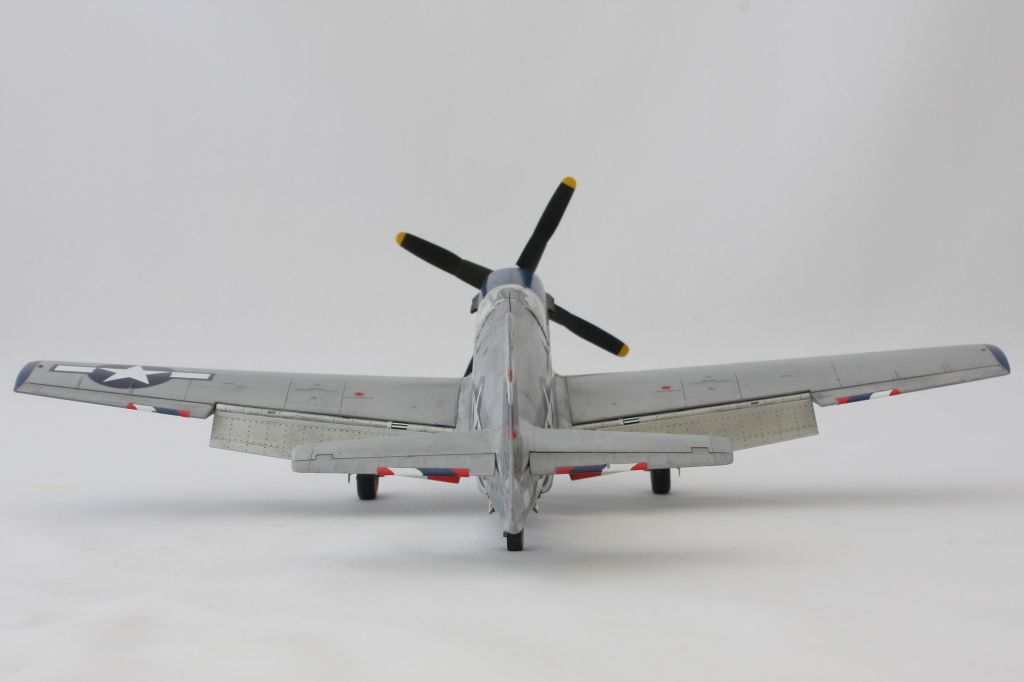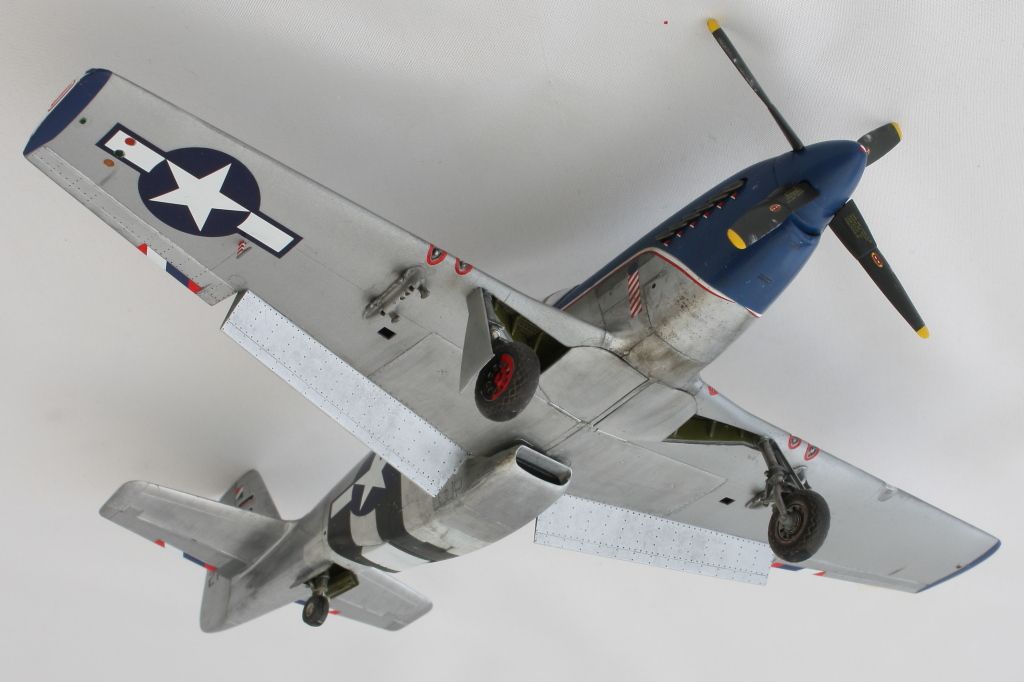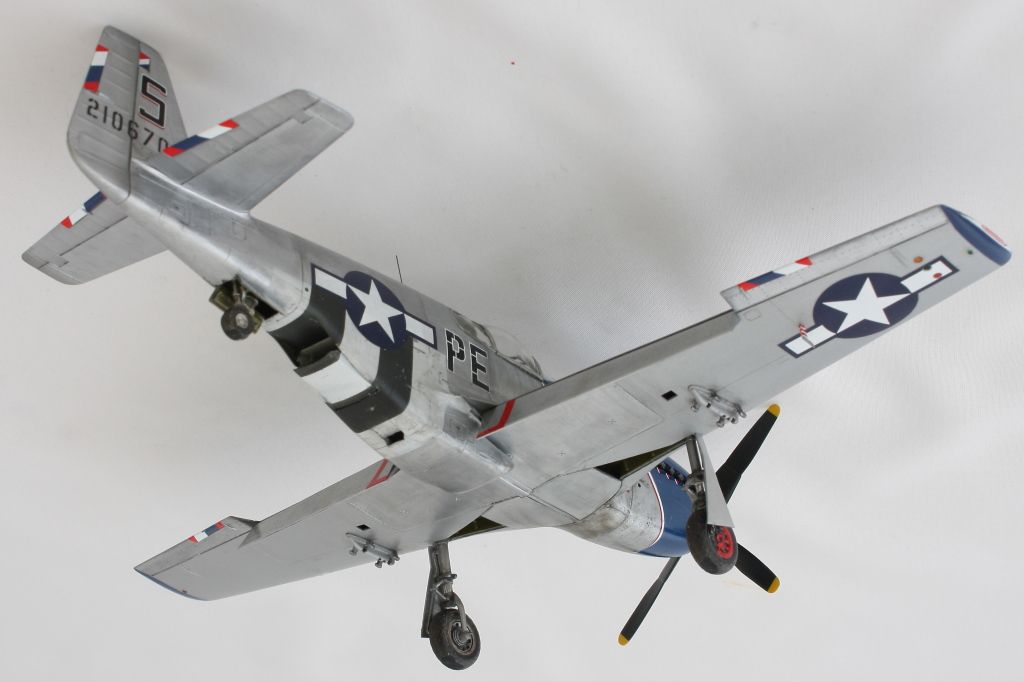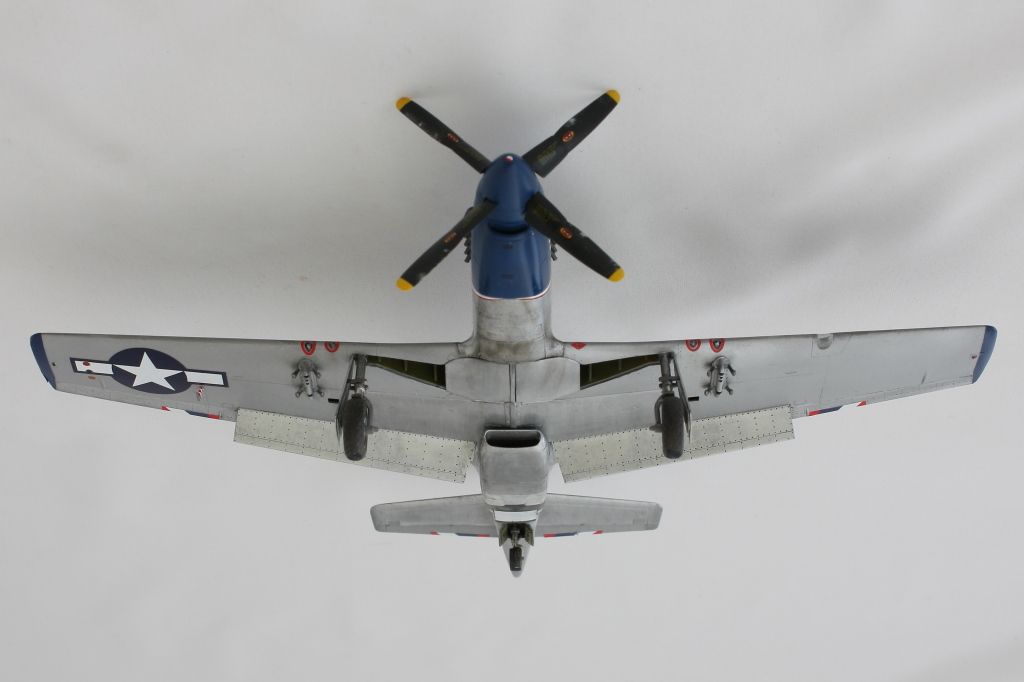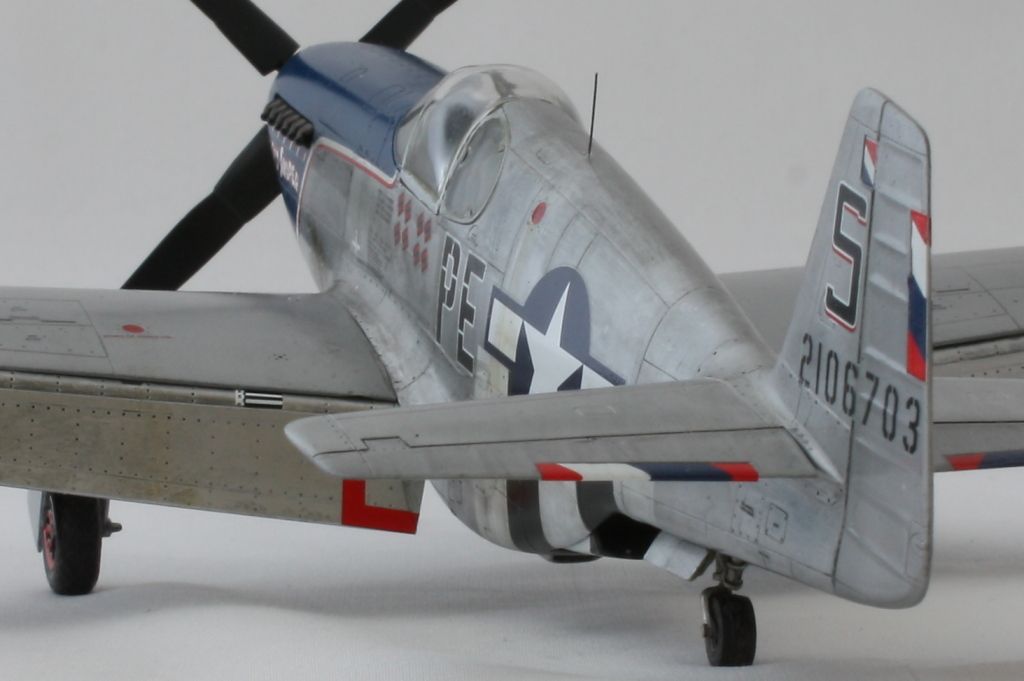 And now The Millie G as she appeared in summer 1944 with only the under body invasion stripes remaining and before she had a rear view mirror added.
Again, I have managed to find a couple of reference photos on t'interweb, and all credits to whoever is due them.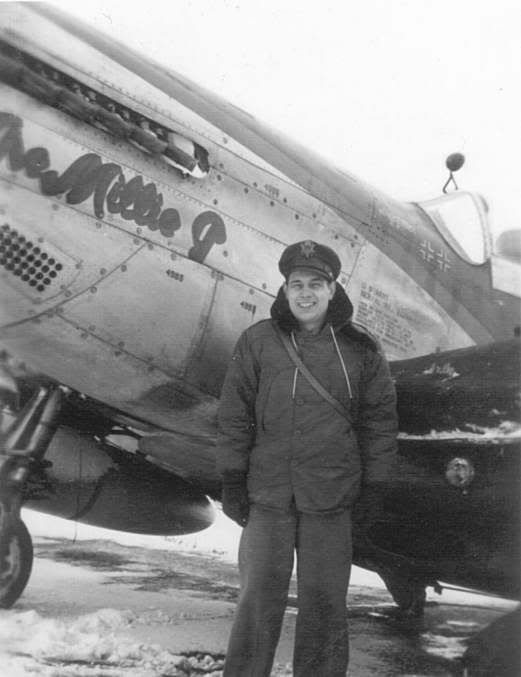 And now onto the pictures, and as with the Snoot's Sniper build I have tried to replicate the worn but not worn out look of an aircraft in the middle of a hectic operational schedule.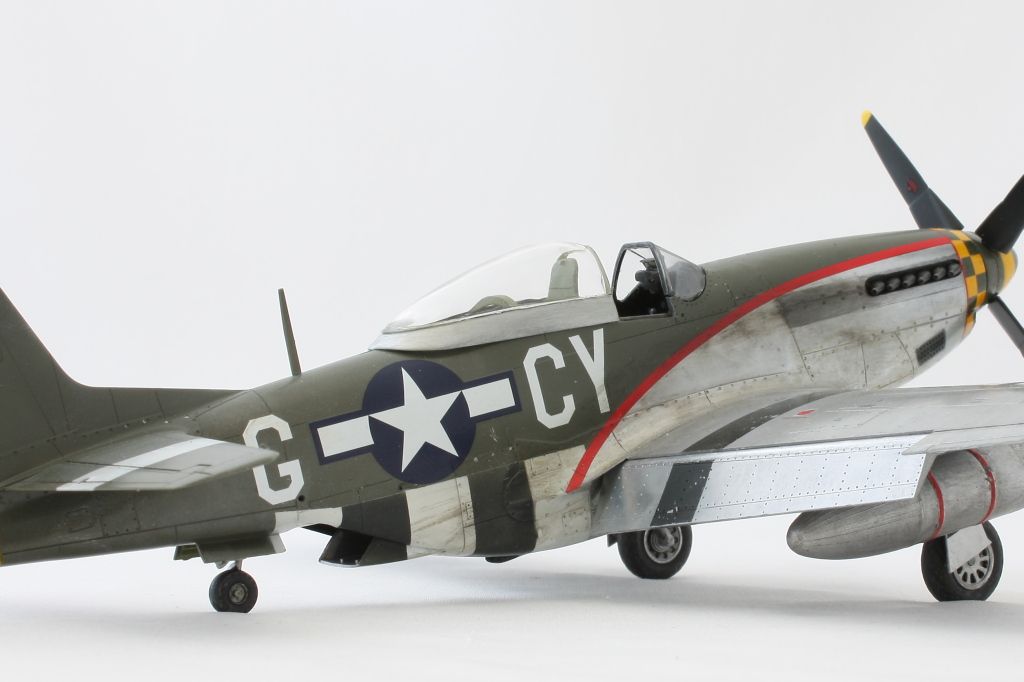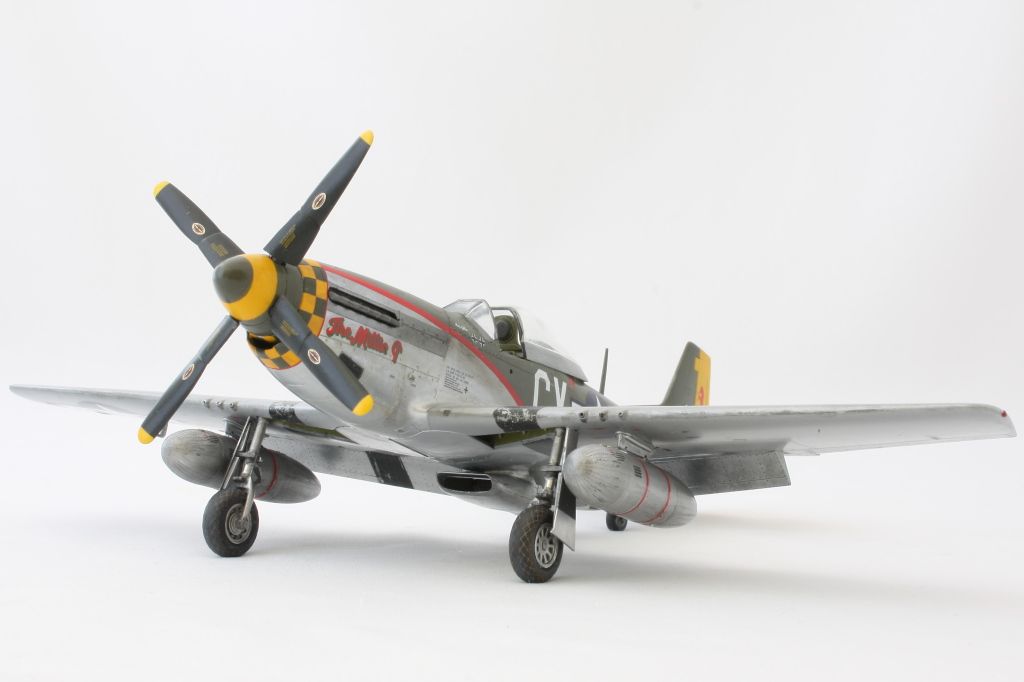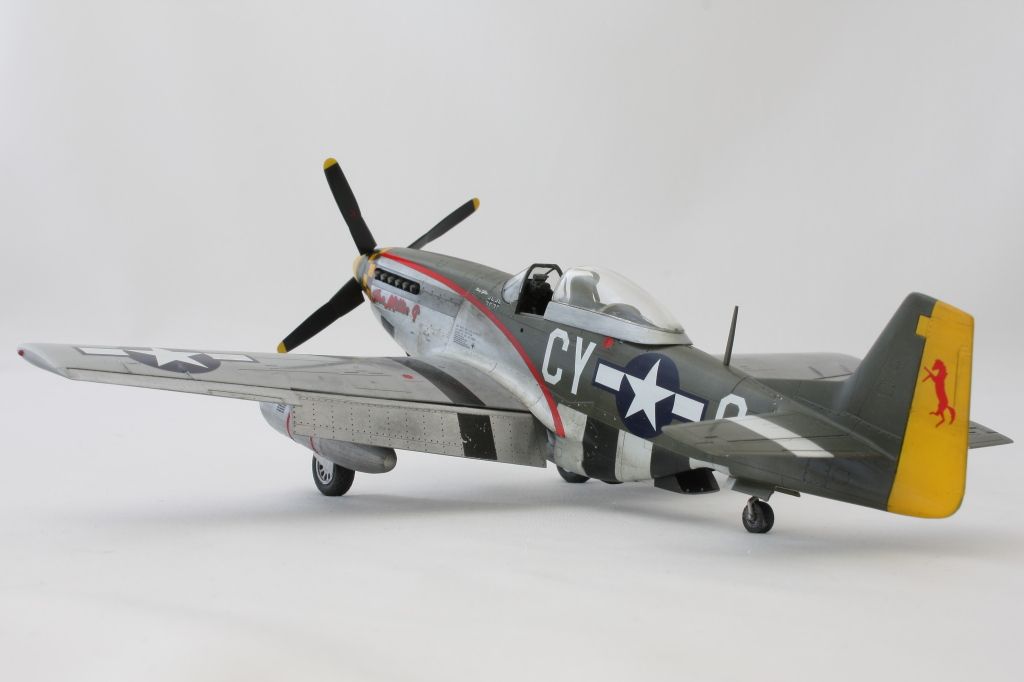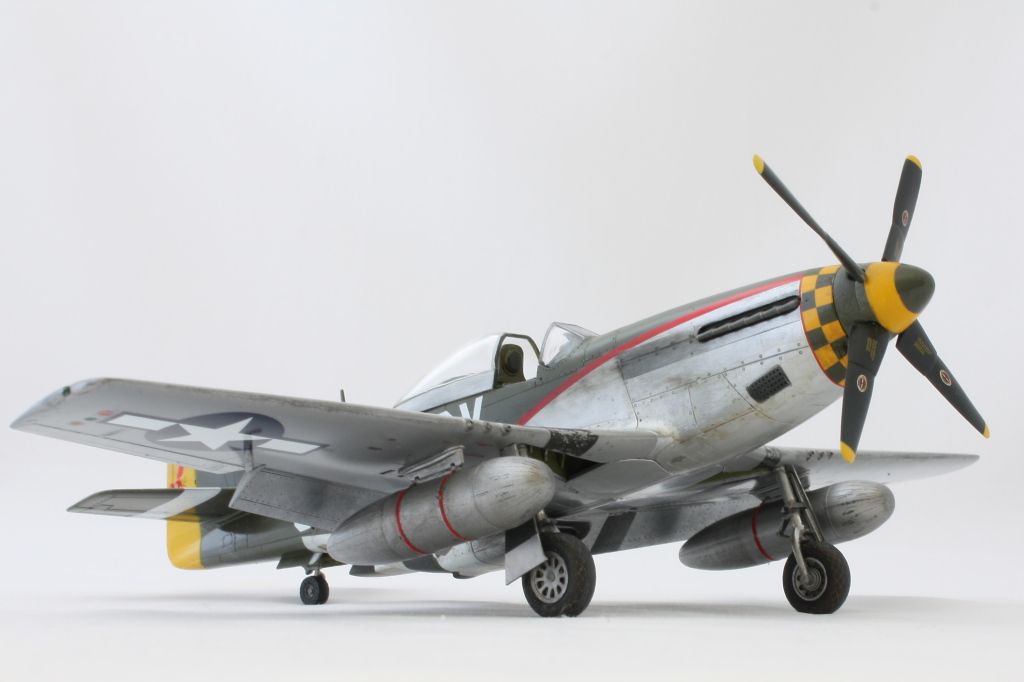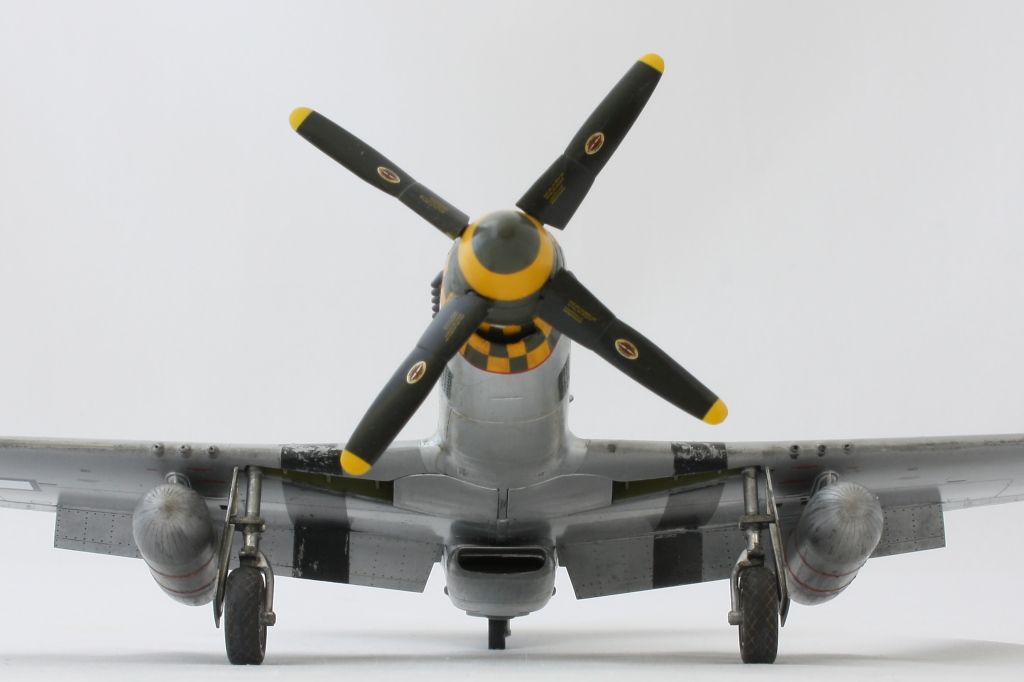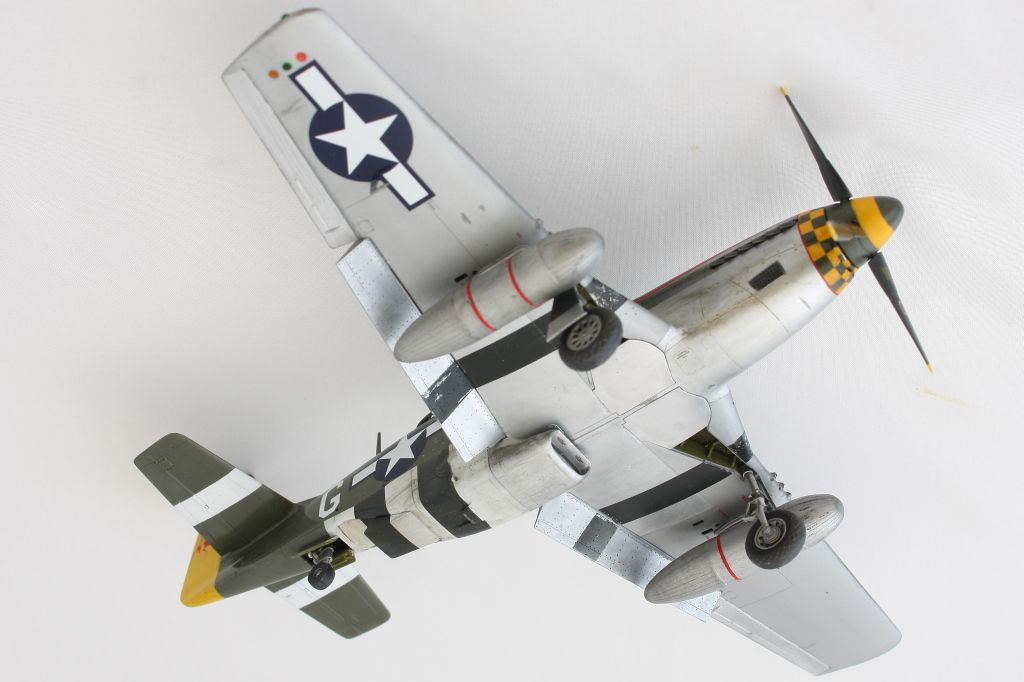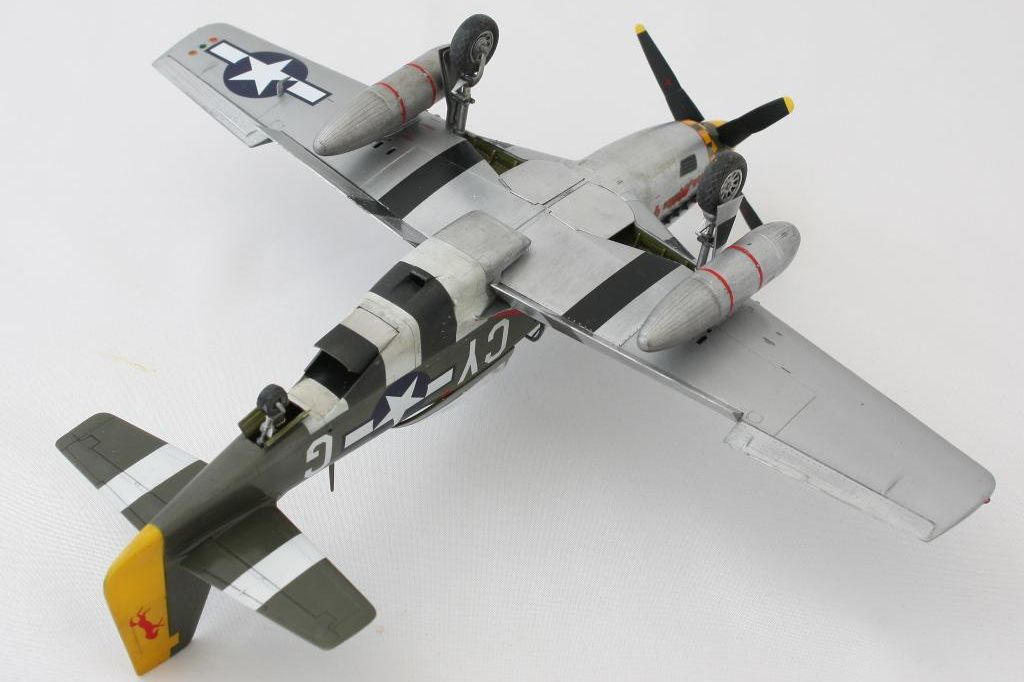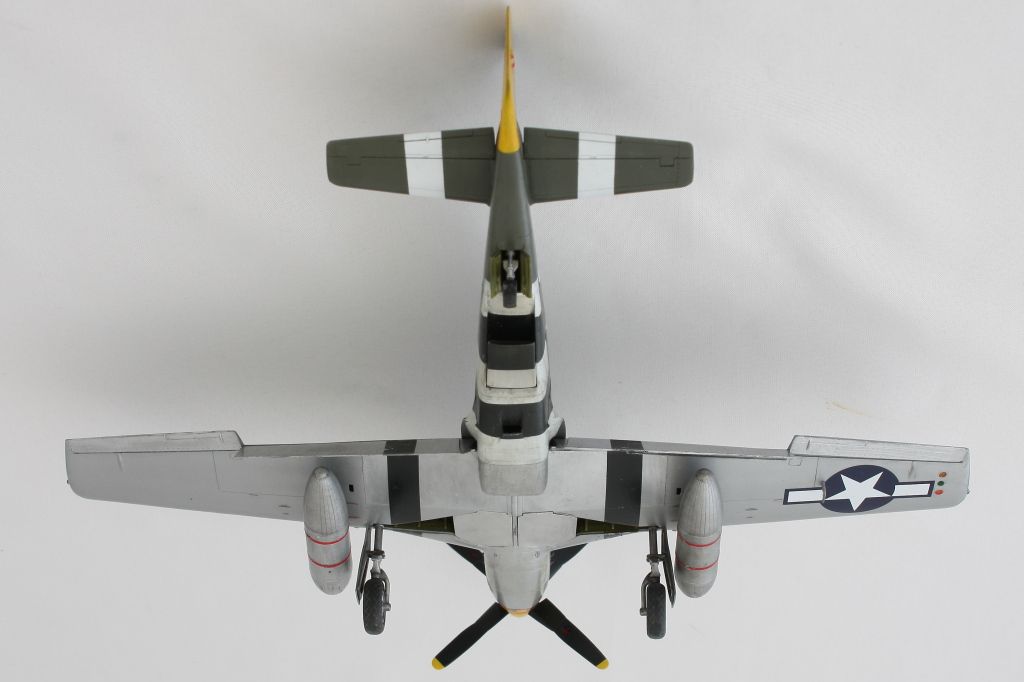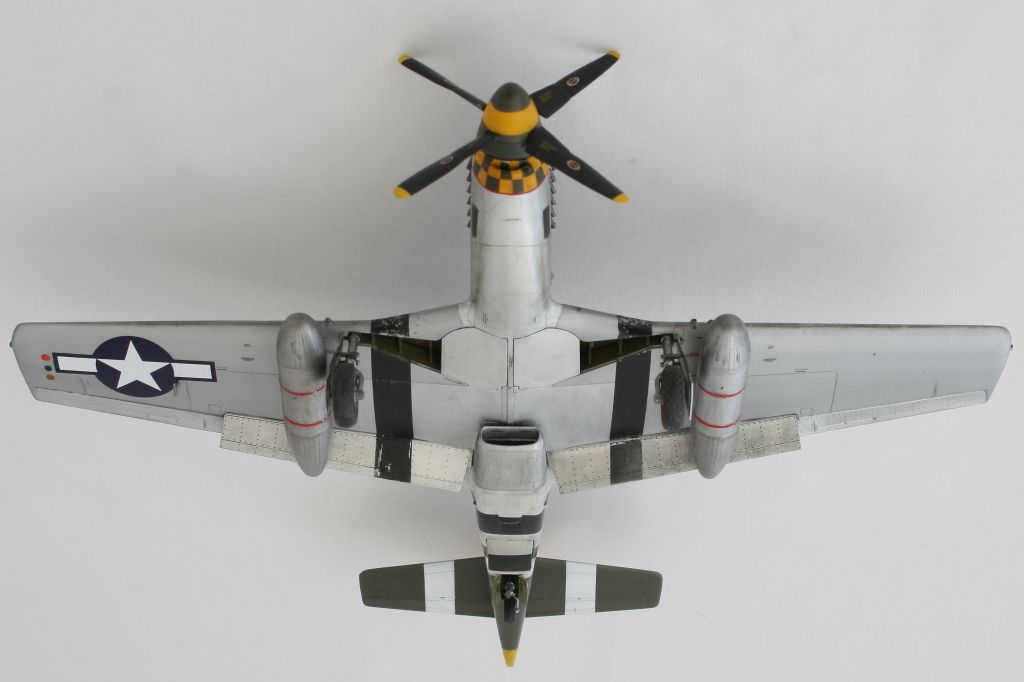 Two thoroughly enjoyable builds, hope you enjoy the pics.