This is definately one of those 'urge' builds. The type where you see a kit and think ahhhhh, yes, that's for me.
That was the effect the Kitty Hawk release had and not content with that, aquired examples of the earlier Hobbycraft releases.
These are based on their T-33 kits, as evidenced by the RIOs position, just a duplicate of the flying controls. Nice scribed details though, so not too bad.
The Kitty Hawk kit on the other hand, comes with etched detailing for the cockpit, including seat belts, yet the seats provided would waste them. I elected to replace these with seats from True Details and the Hobbycraft cockpit with the same company's T-33 cockpit set.
Thanks to Silver Fox, I can model this particular aircraft: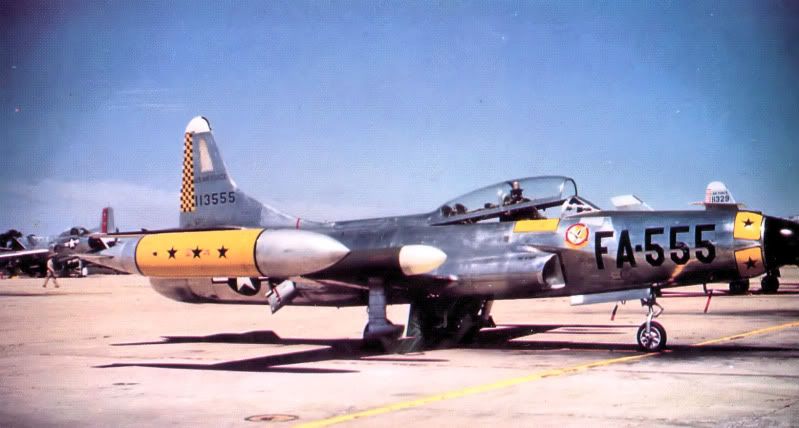 The photo's from Wikipedia and is public domain, so don't panic folks. It is an F-84C from the 27th Fighter Interceptor Sqn and one example from the Caracal decal sheet.
Right, box art and sprue shots.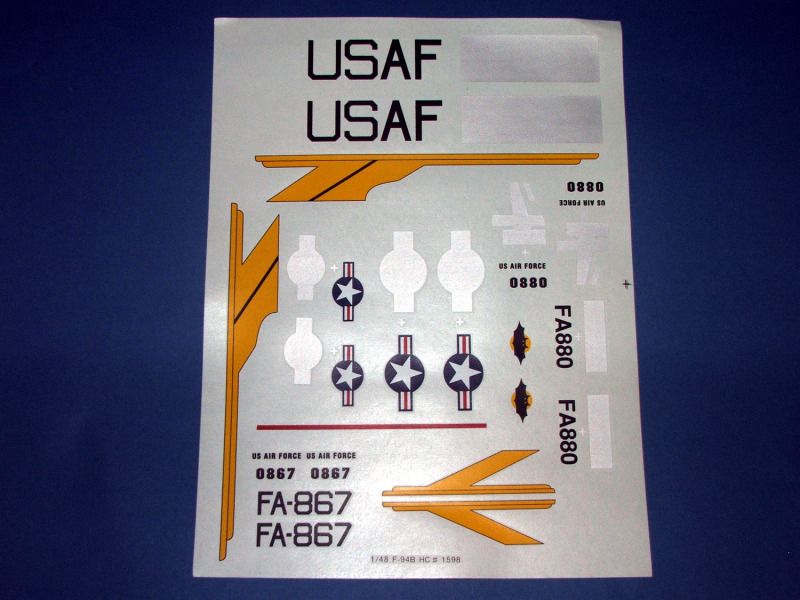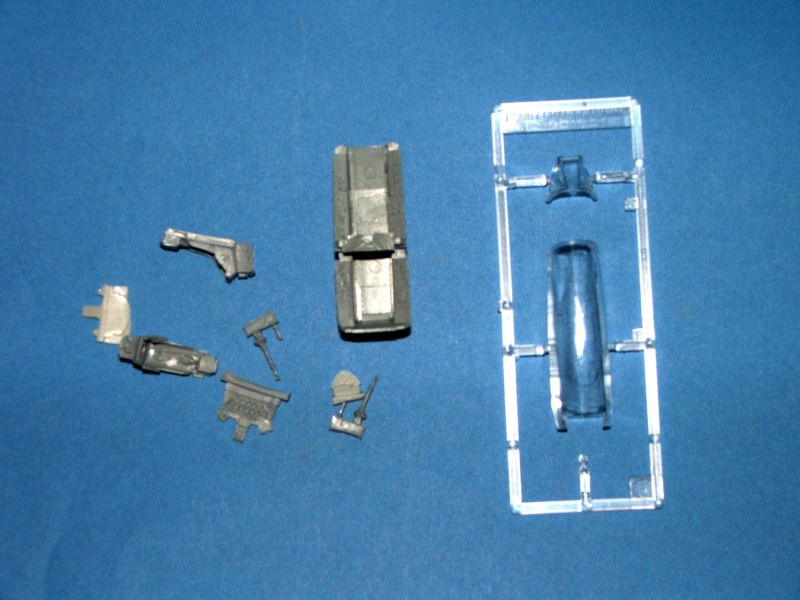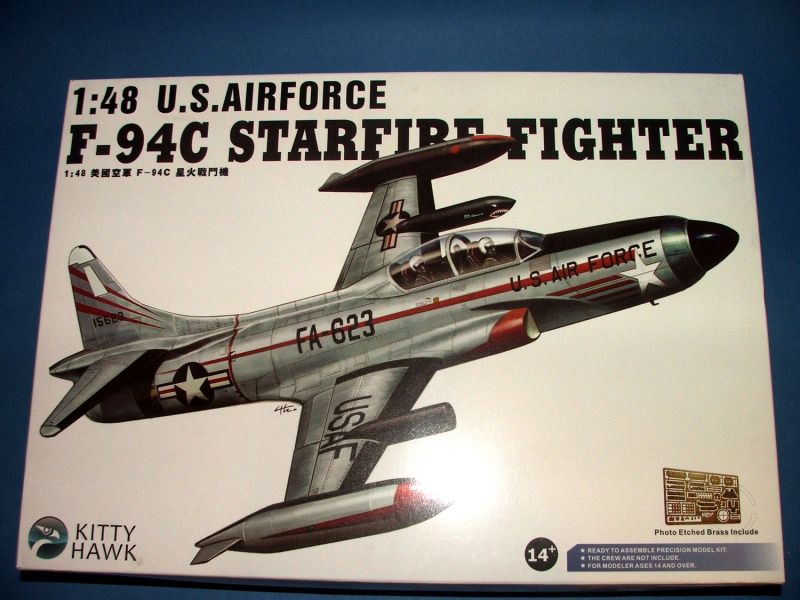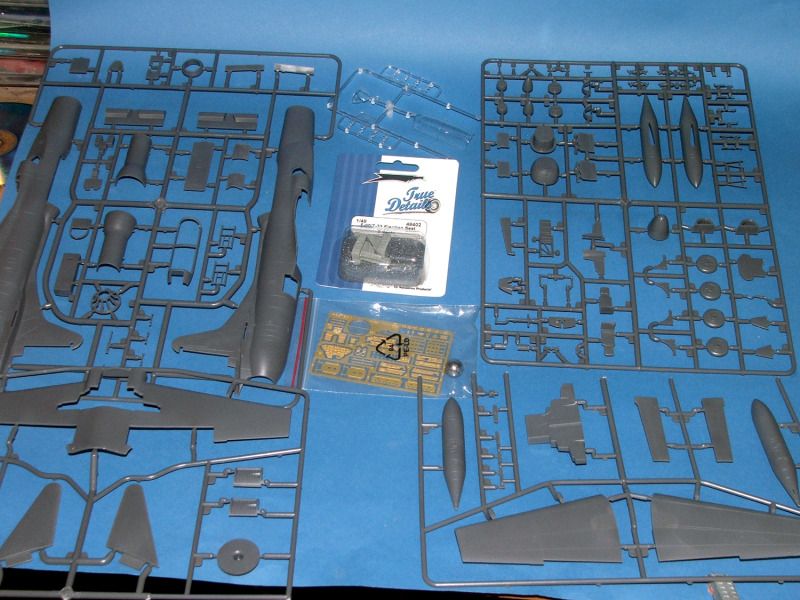 The second set of decals, are from the B kit, the parts being exactly the same in both A and B kits. Differences between the aircraft themselves were internal.
The C was a whole new beast, new engine, many external mods and of course, the deletion of gun armament for the unguided rockets.
Real fun items these, as fired from the nose, they could cause an engine flame-out and it was virtualy impossible to re-start it. Thank the lord for ejector seats.
Washing and priming the resin came next,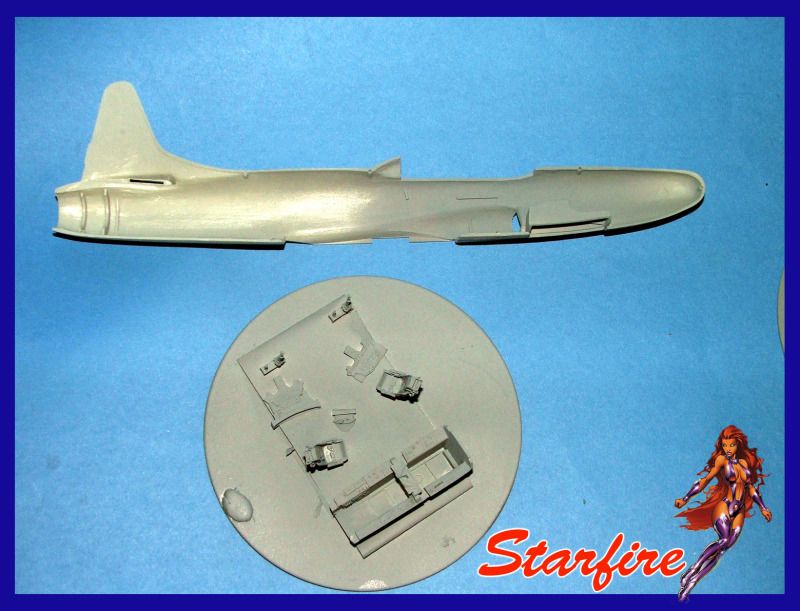 F-94B resin.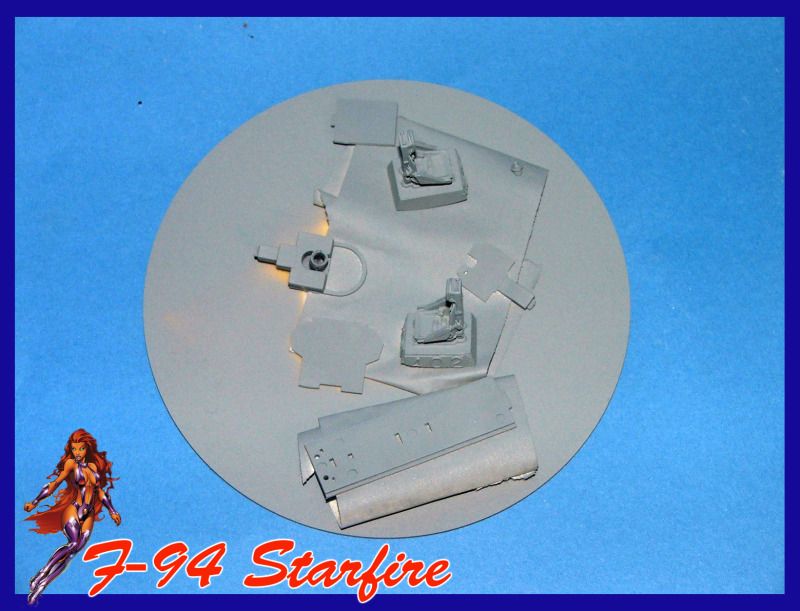 Using the RIOs details from the C kit, a scratch built rear console was made from a teplate from the Kitty Hawk etch and some resin offcuts (thanks for the tip Meltchie).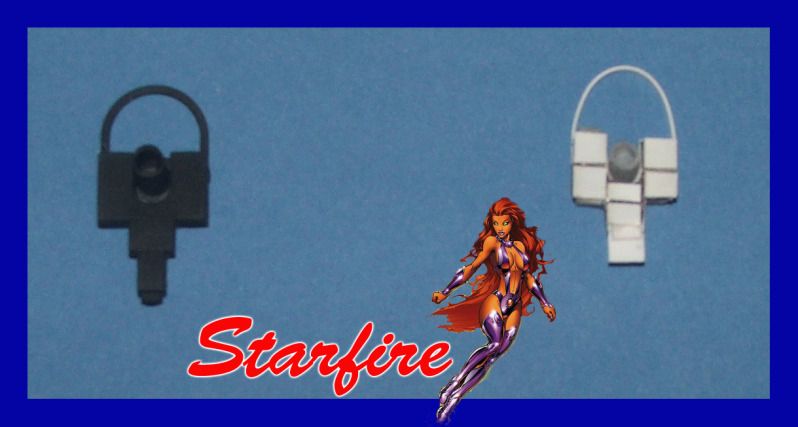 Suitably painted I now have both cockpits ready. The B didn't have the hoop over the console, so that was removed.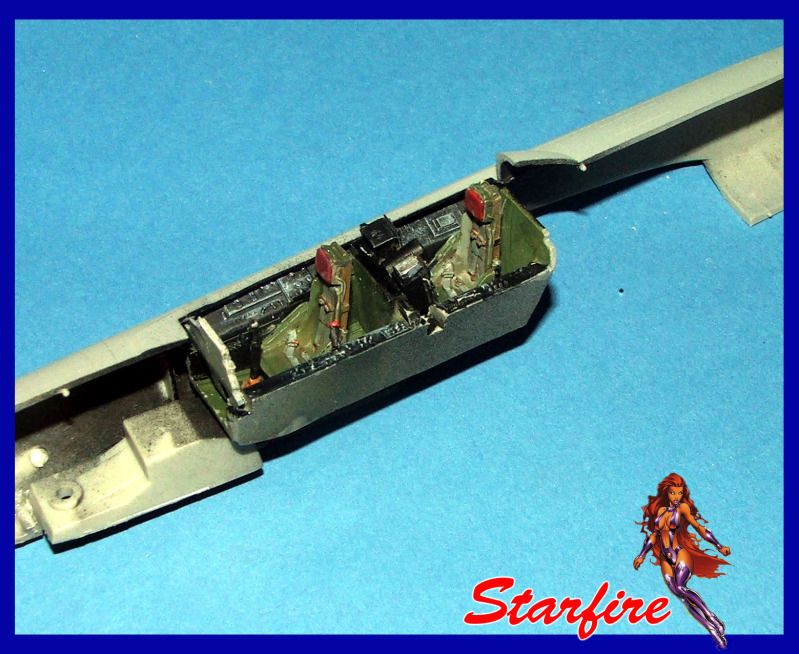 B model.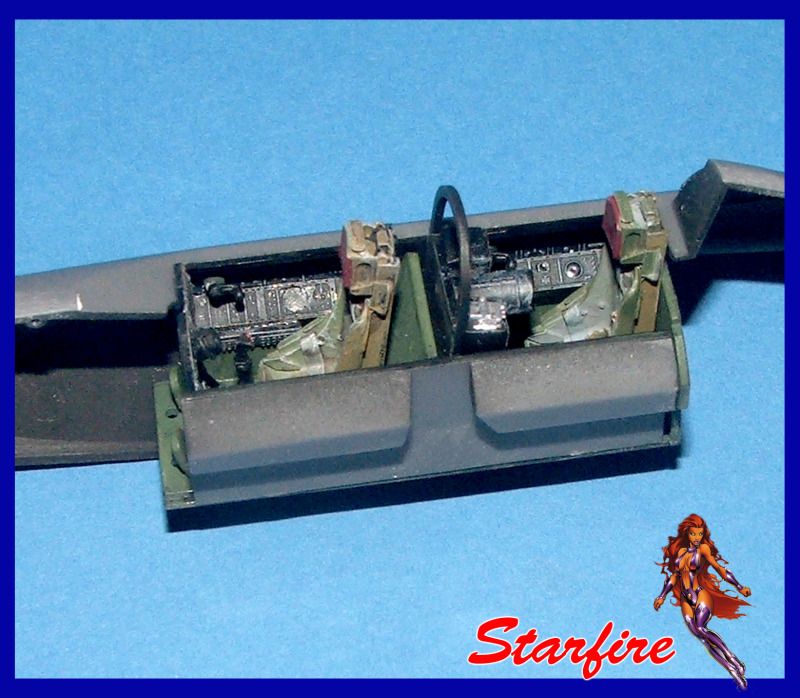 C Model.
The B aslo had the .50 cals barrels replaced with some steel tube.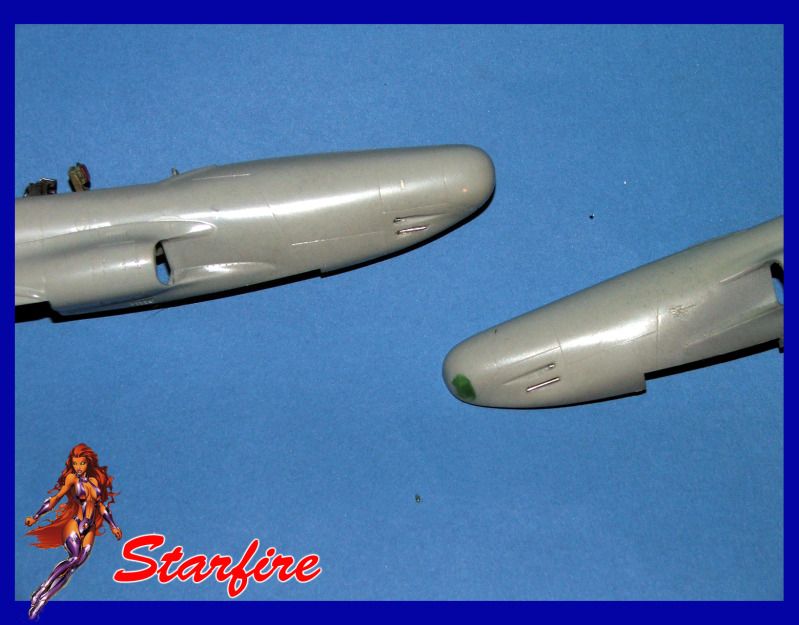 The green stuff on the nose was used to fill the gouge made by my dremmel. Over-enthusiastic grinding.
Time now to get the fuselage halves together, after adding some suitable weight of course. Kitty Hawk supply a ball bearing for this and then totally ignore it in the instructions. Smashin'.
W
Edited by Wolfpack, 12 January 2013 - 12:45 PM.