Ok guys,
I am starting this afternoon, after much trepidation I must admit, on the newly released Meng Me-410. There are a few things in the kit that I am worried about, most notably some poor attachment points for some parts like the undercarriage doors and propellers, but I am thoroughly looking forward to the challenges it may present. I have had the kit since Christmas Eve but have wanted to complete my recent 109 first before attacking it. Moulding is superb as you will see as I progress, and the detail looks good, even if some on other forums have attacked some issues that I totally ignored so cannot pass them onto you.
First up, a picture of the instruction booklet: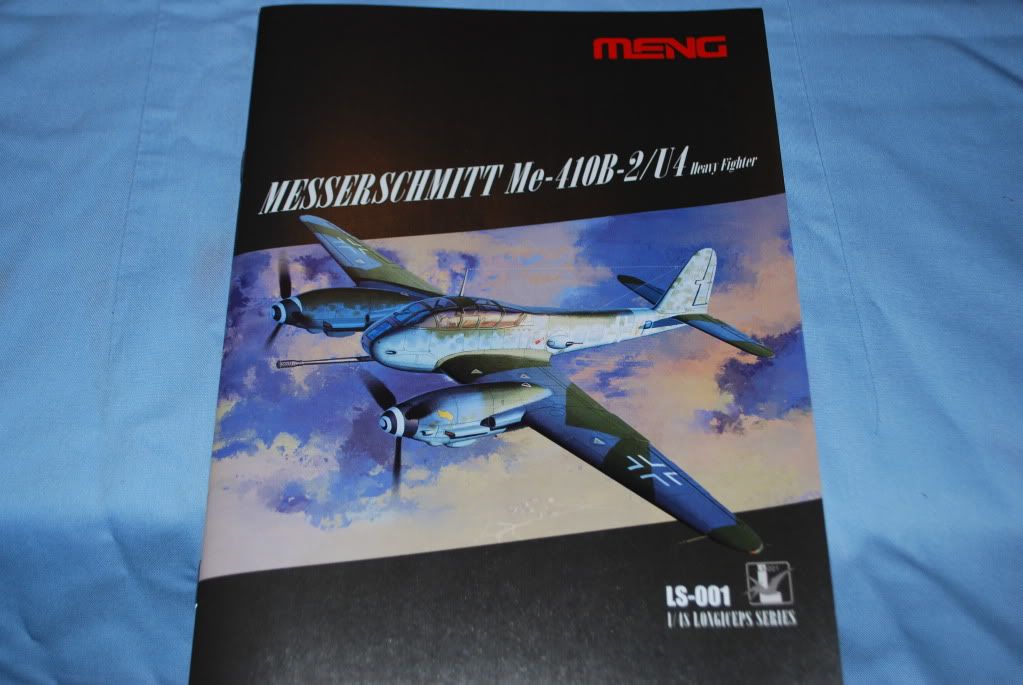 The sprues, even if in plastic you can see roughly what is contained within: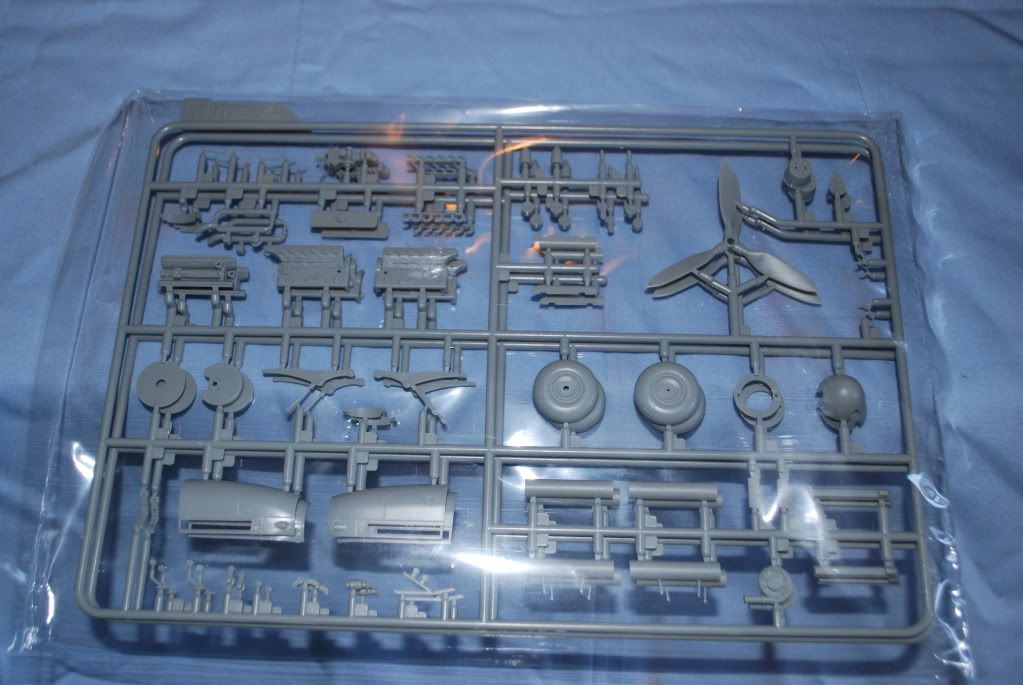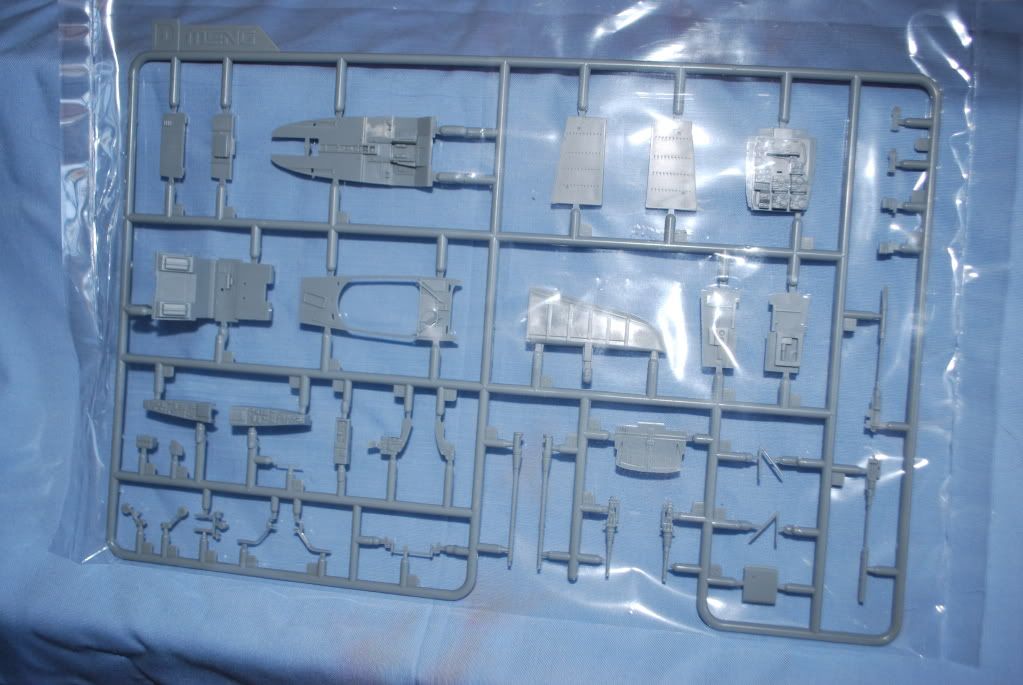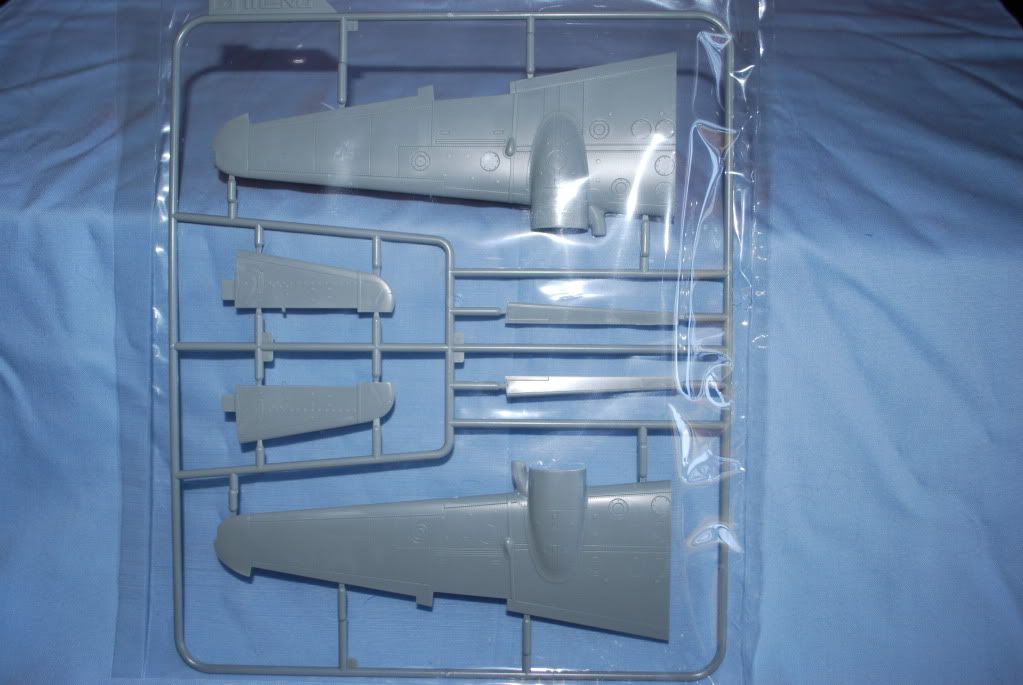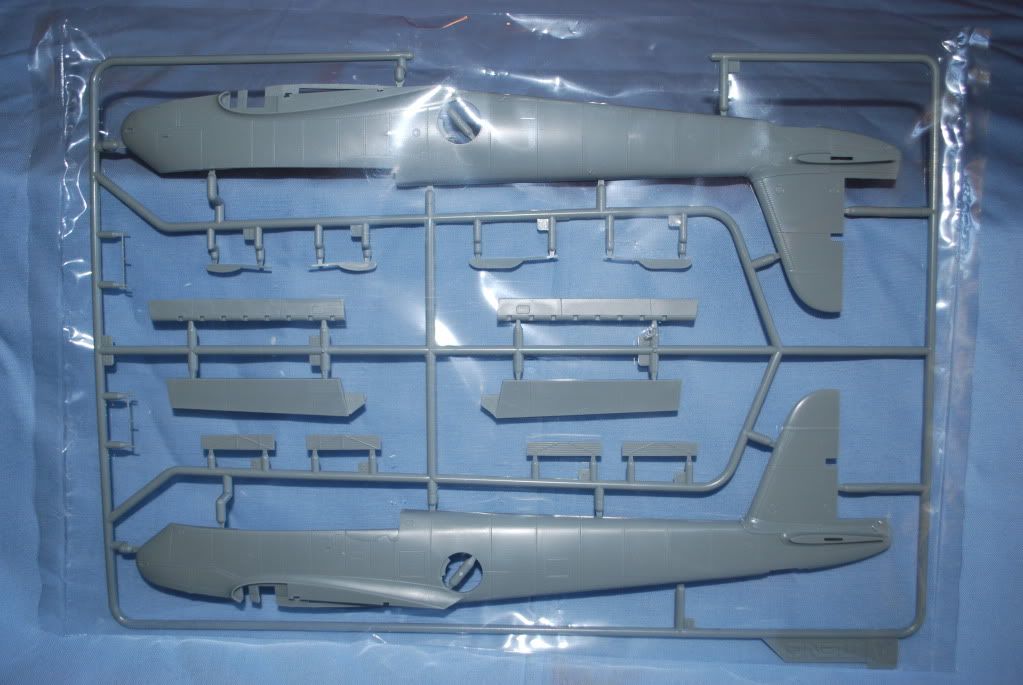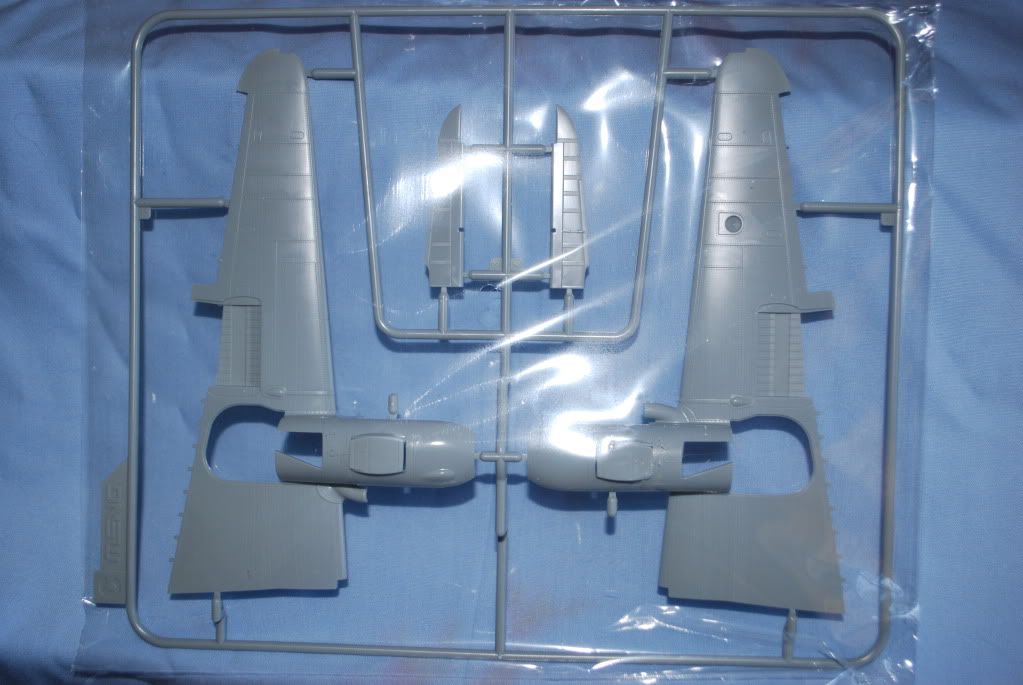 Clear parts and etch:
Decals: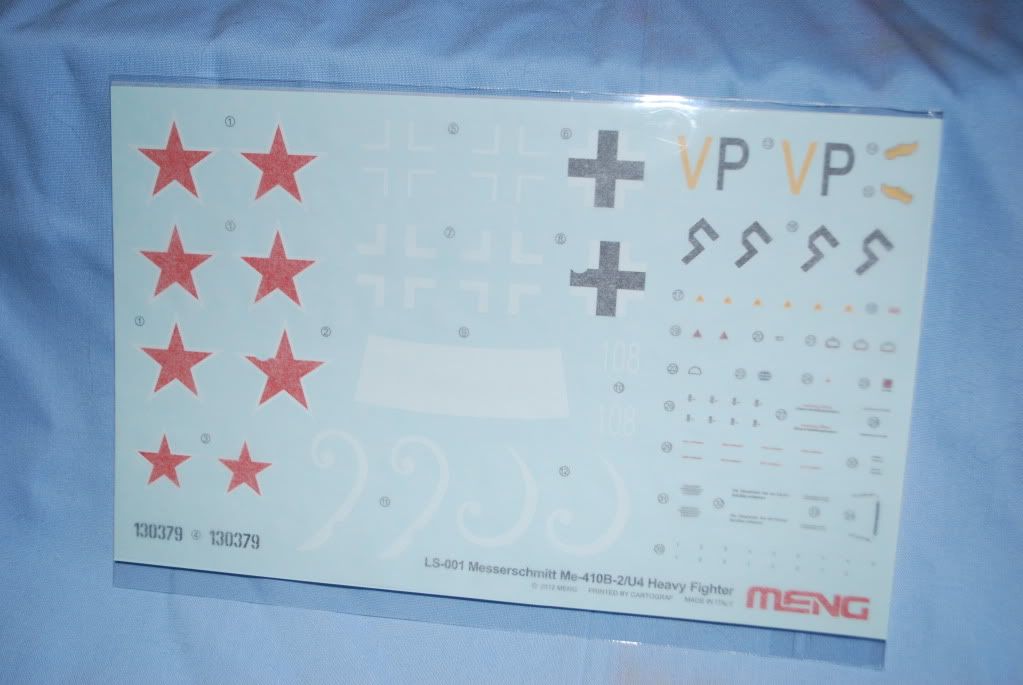 Instruction page one: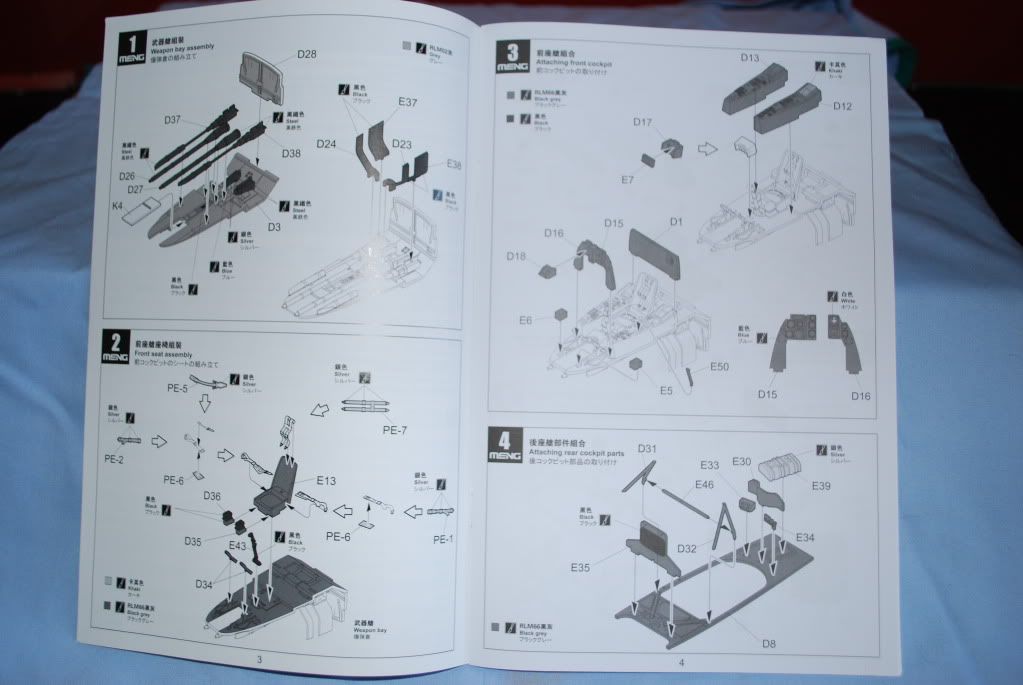 And the two aftermarket to be used at this stage (Aeromaster sheet and Eduard etch), with Aires wheels inbound from o/s I hope, but if anyone has any they would like to contribute, please let me know in case the others fall through: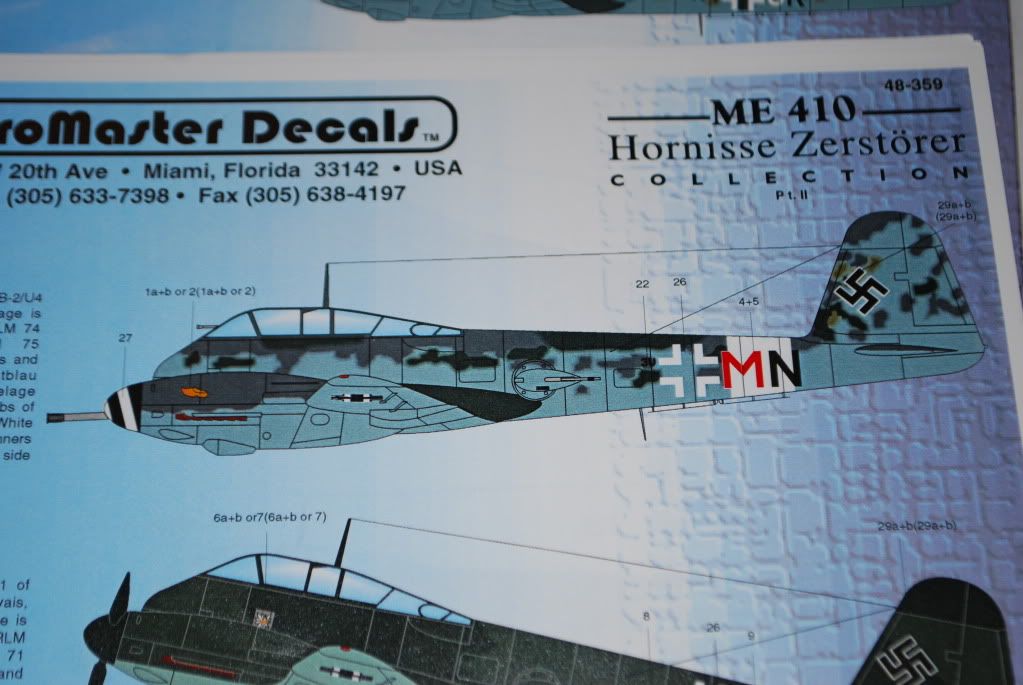 Hope to have some first pics of construction up tomorrow or the day after, just depends on progress.
Edited by kpc7676, 06 January 2013 - 01:26 AM.