Hi,just having a clear round and thought id post this for your perusal.....a bit of history first,,,
Its a Douglas M31 Artillery Rocket, with nuclear capabilities. it was US armys first nuclear armed surface to surface rocket. Development started May 1950 by the Red Stone Arsenal in the late 50's Douglas was asked to develop it. First flight testing 1951, first production 1953 for the US Army units and first operational units deployed to Europe in 1954.
The M31 Honest John was an unguided artillery rocket powered by a solid fuel rocket engine, and spin stabilised in flight by two spin motors. Of all the early US nuclear weapons the Honest John was the easiest to operate. The rocket was transported from the depot to the launching unit by truck and trailor in three parts, war head, motor and fins (a different model by Revell)
The rocket was assembled and mounted on the M289 Launcher by 6 men and a crane in approximately 5 minutes. Production continued until about 1960, nearly 8000 rockets being built. It was upgraded and reclassified in 1962 as M50. By the late 60's it had been replaced by newer versions and in 1973 it was replaced by the Lance missiles. Honest John was relegated to the US Army National Guard Units.
In 1982 it was decomissioned by National Guard, I believe some National Guard stations have them outside as displays. I think there were some British Units manning these missiles in Europe in the 1970's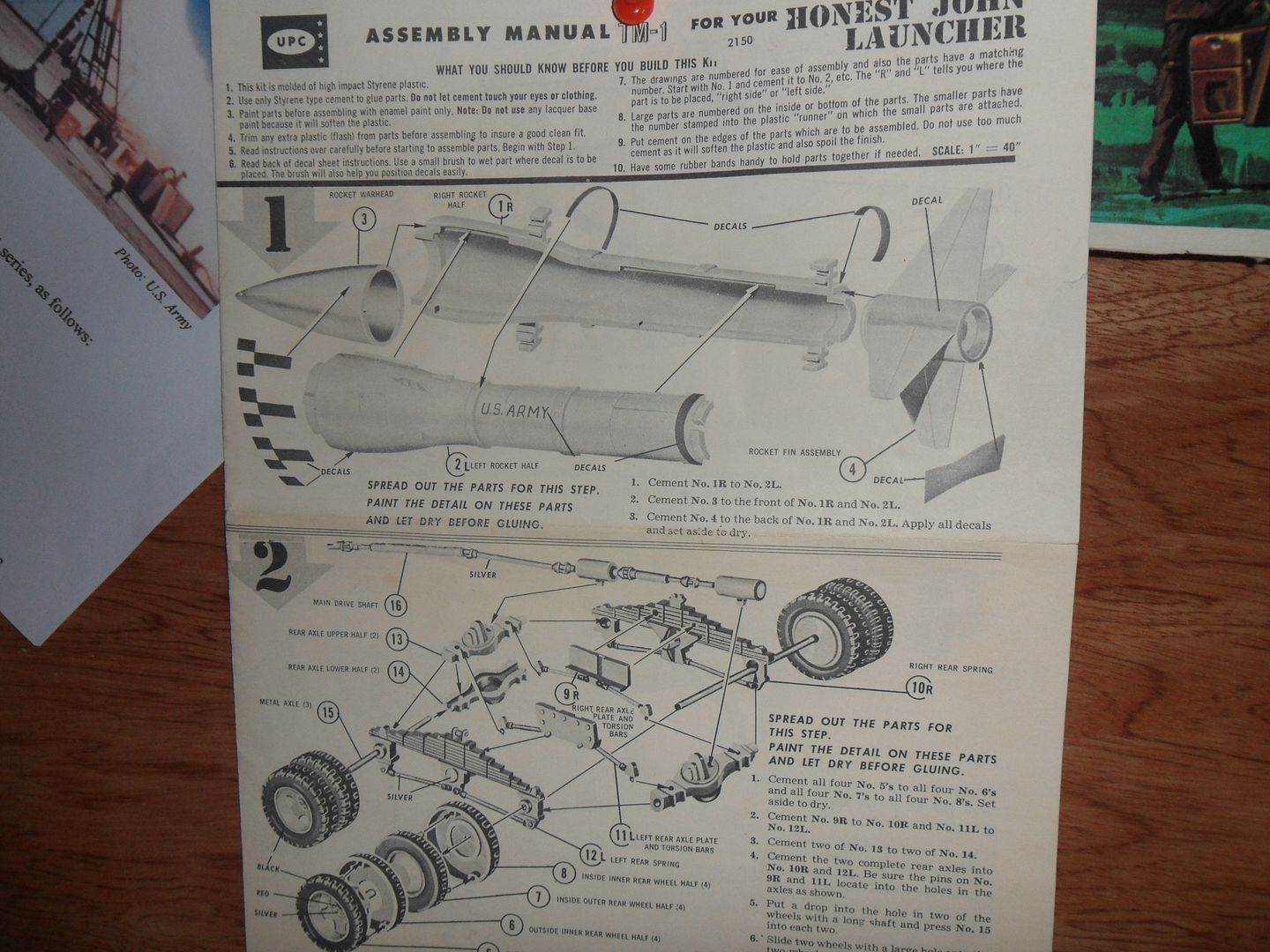 cheers Don