Inspired by Goose's recent post on BM regarding the availability of 1:72 scale aircraft hangar kits I found this 1:48 scale kit during an eBay search. The kit was also available in 1:144 scale but alas not in 1:72 scale (sorry Goose). A further Google search did, however, indicate that it was at one time (and so might be again) available in 1:72 scale.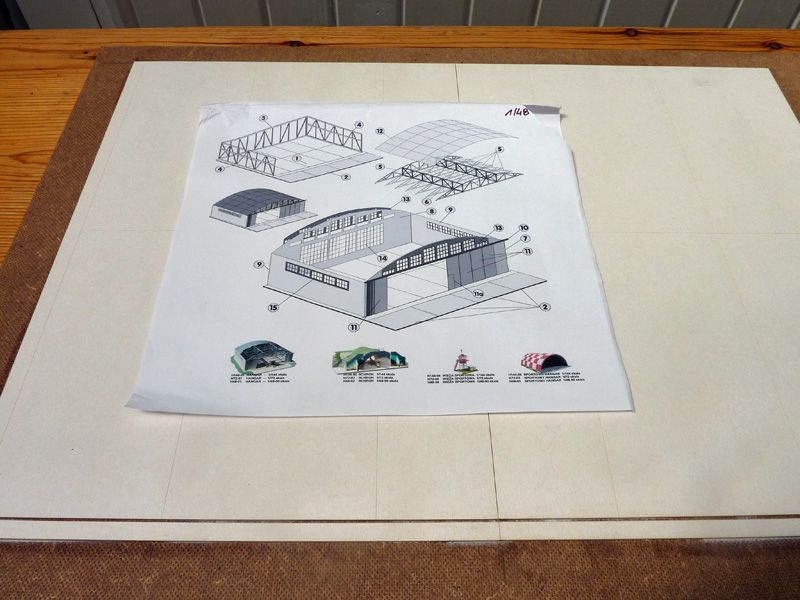 The kit comprises several A3-sized cardboard sheets of various thicknesses and textures, into which the kit parts are laser cut. Small tabs - like those on a photoetched fret - need to be cut to free the parts, only the knife remains sharp this time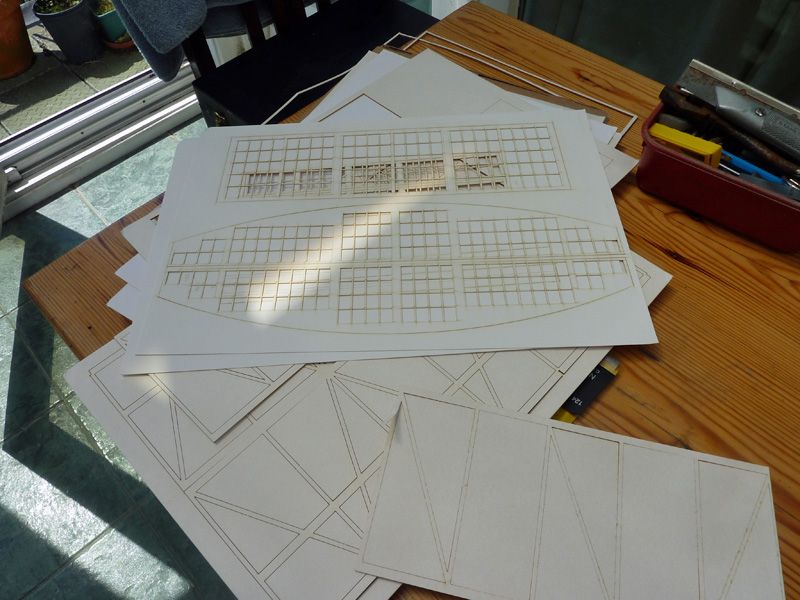 The hangar floor sheets were glued to a hardboard base using Resin W white woodworking glue. This is easy to apply and the excess can be cleaned away with a damp cloth. Once glued the floor was spayed using Halfords grey primer to provide a base concrete colour. Further lighter weathering colours will be applied later.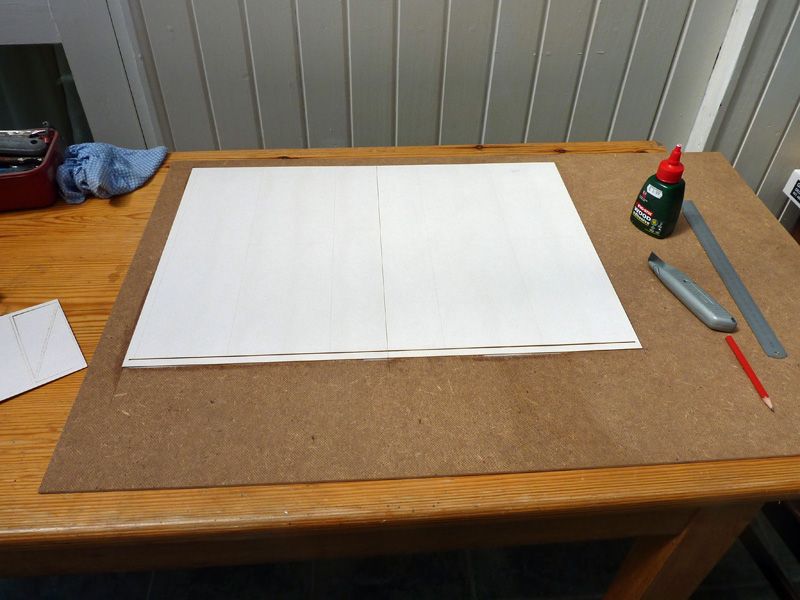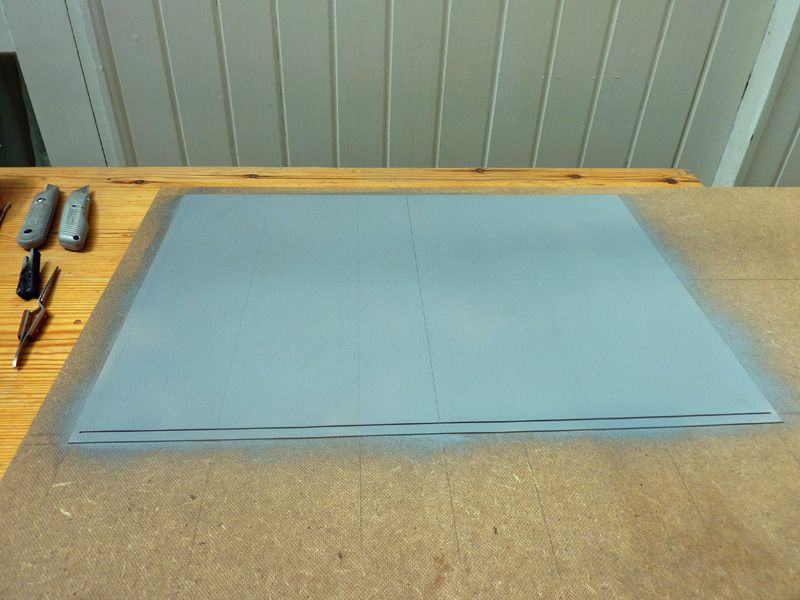 The internal framing to the hangar walls is provided in thick cardboard with a thinner corrugated cardboard outer cladding. The framing and the outside corrugated face of the cladding were spray painted using Halfords Nissan Silver. Before being glued together with Resin W.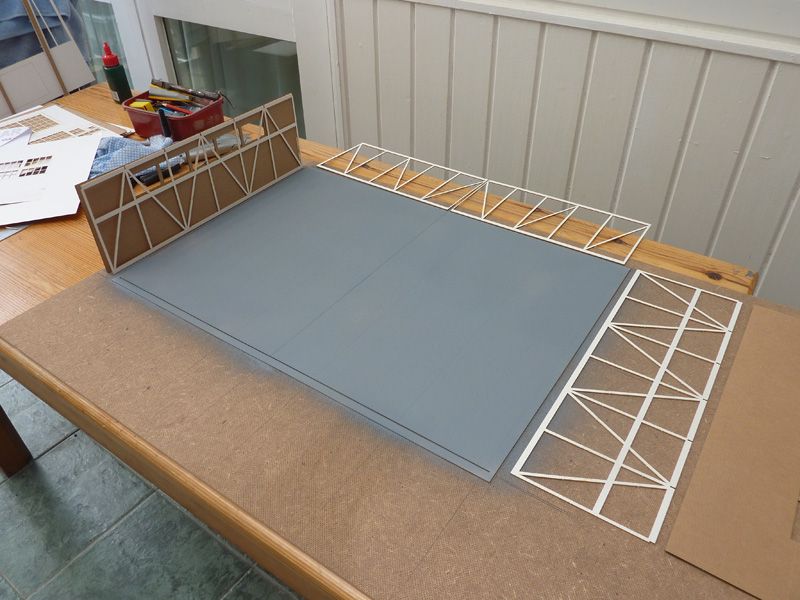 The window frames are laser cut in thin white card but the heat from the laser cutting process has produced a slight burn discolouration at the inside corner of each window opening. This actually produces a slightly weathered look to the frames and adds depth to what is essentially a two dimensional part. Clear acetate sheet (almost like polythene) is provided for the window glazing and this was glued to the non-burnt side of the window framing using small dabs of super glue. The glazed windows were then fixed to the hangar walls using super glue.
The roof trusses are provided in left and right halves with a delicate (i.e. potentially weak) butt joint between them. I used Resin W glue for the initial but join and then reinforced it with plasticard splices, fixed using super glue, on both sides of the truss.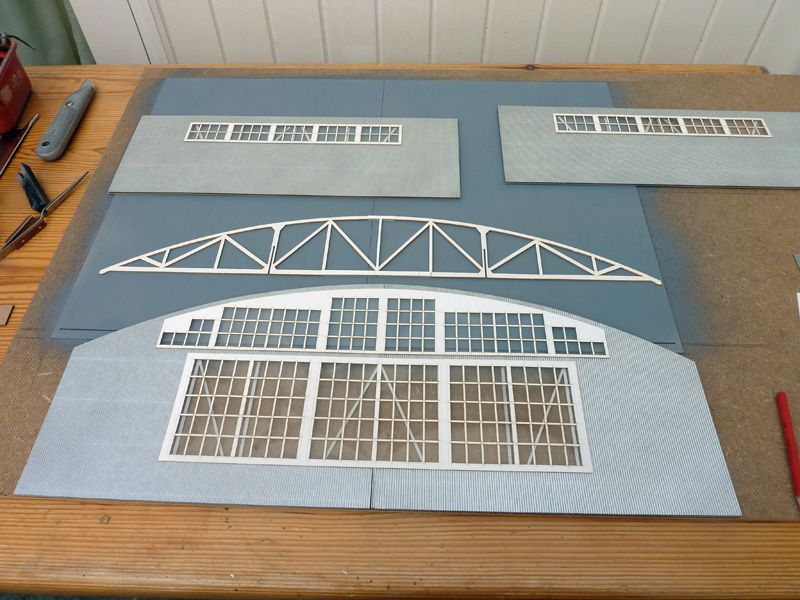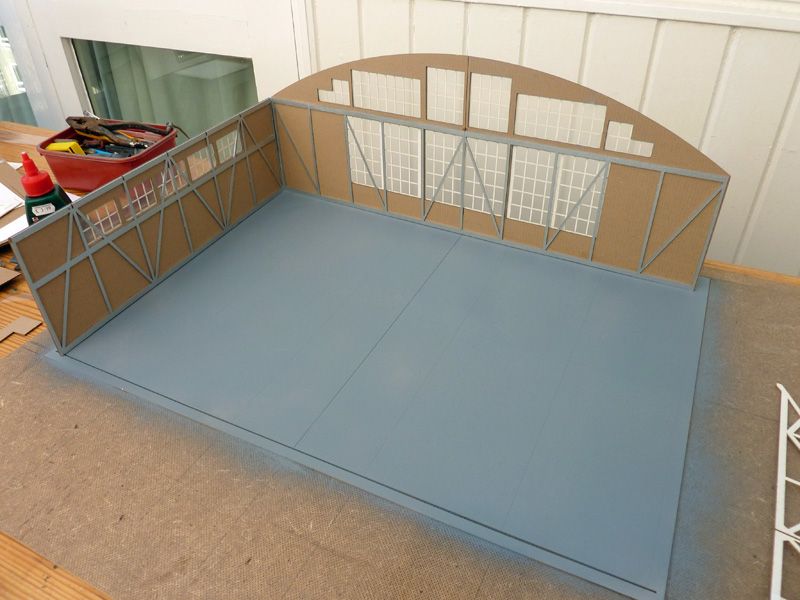 So far so good. I am going to add personnel doors at each end of the hangar side walls as at present the only way in or out is through the main doors. The Fire Officer would not approve!!!
Darius