"Betty Boop, the Pistol Packin' Mama"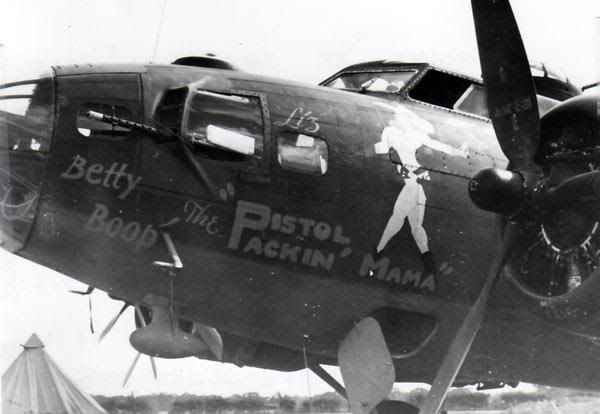 Betty was named after original pilot, Captain James Geary's wife. She flew her first mission on 12th Aug 1943. She would go on to complete 61 operations, many times flying as the lead aircraft in the group, until 25th Feb 1944, when she was shot down on a mission to Regensburg by enemy fighters. Pilot Robert Bowman and tail gunner Carl Phillips were killed and the rest of the crew would become prisoners of war.
A General once passed the aircraft and noticed the nude pin-up on the side of the nose. He ordered them to "Put some pants on that!". Somehow, she seems to have remained sans underwear, though.
I'll be using the Revell 48th B-17F to represent Betty.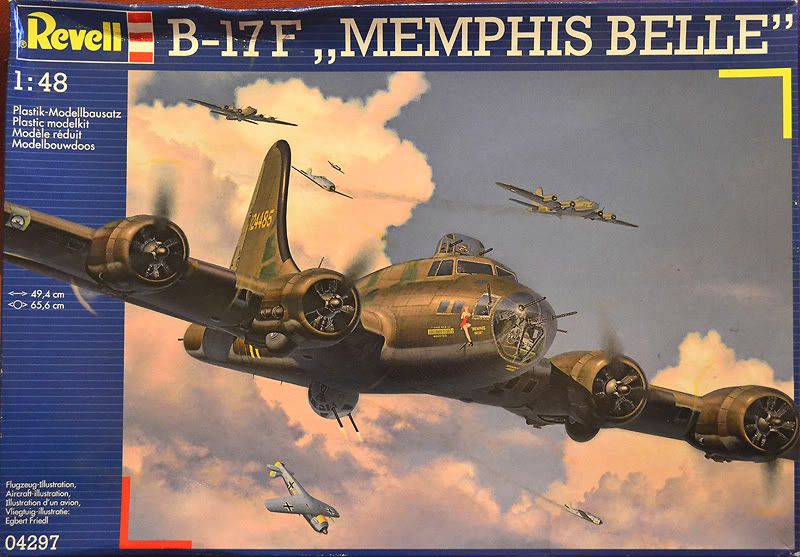 Anyone who is familiar with this kit, knows that it's pretty good shapewise, but the detail is a bit lacking.
Here's a comparison with the Monogram 48th "G" model.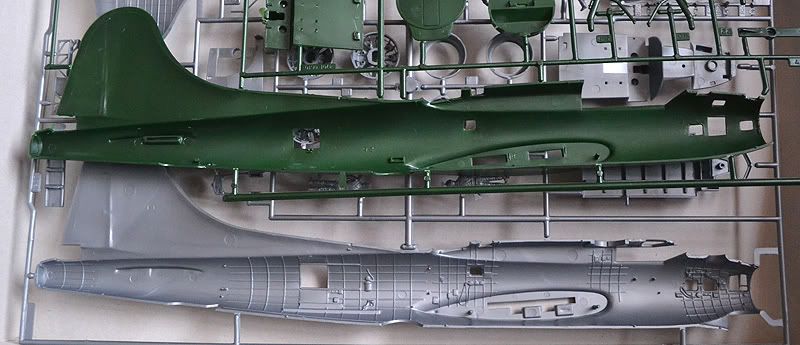 So, some work will be needed on the interior. For this task, I shall be using some of this stuff, along with a little scratch work.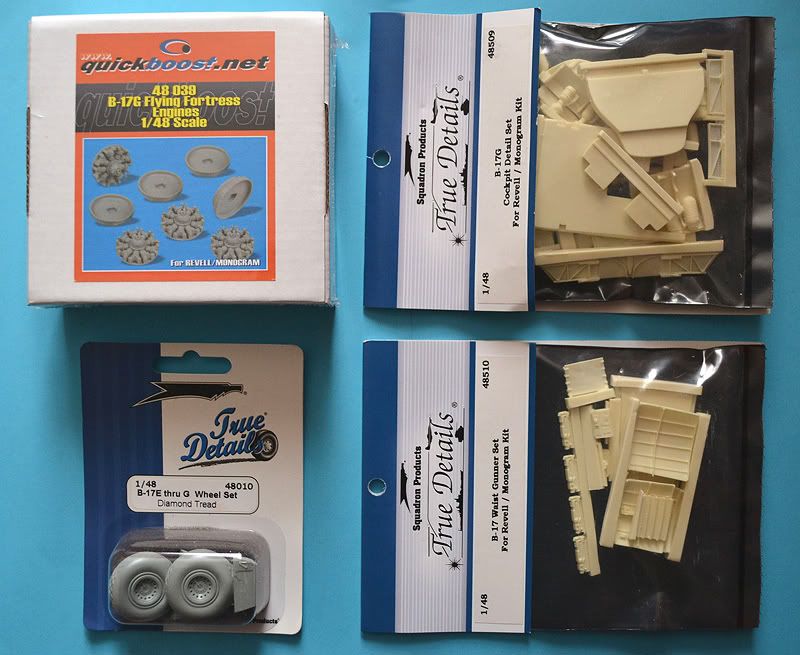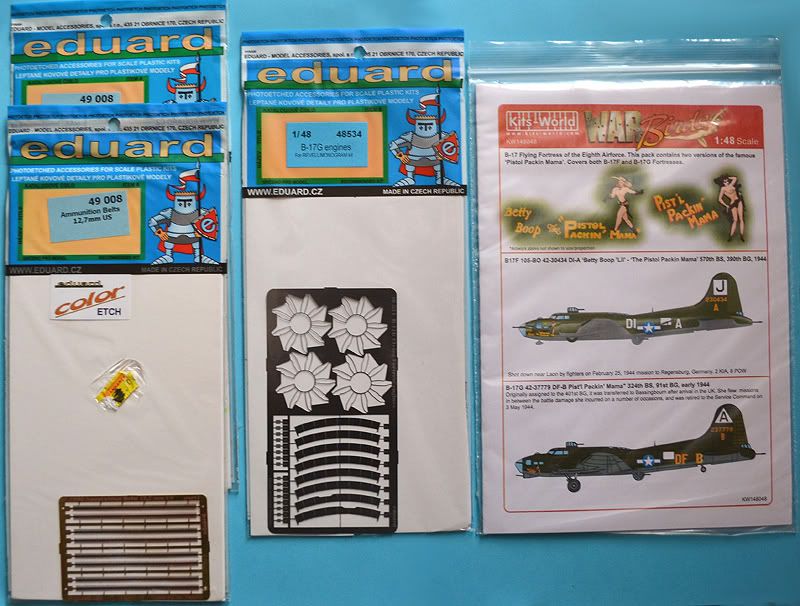 As you can see in the above picture, I'll be using the Kits World decal sheet for the markings.
Revell's Fort represents an early "F" model, (like the Memphis Belle). Some modifications will need to be done around the nose. Betty had the later style cheek guns and a single .50 mounted in the nose blister. She also had the astro dome on top of the nose. Luckily, Koster do all the required parts in their excellent B-17F nose job set. So, I acquired one of those, as well.
I've wanted to do a late model B-17F, for a long old while. I was hoping Revell's new 72nd kit would come with all the bits to finally enable us to do it, out of the box. It wasn't to be though, so we'll just have to do it this way.
I think I've got everything I need.