The I-16 type 5 was a world-beater in its day, the most advanced fighter in the world when it went into production in 1935, but by 1941 it was decidely obsolescent. This machine was almost certainly brought forward from a training school, and fitted with rocket rails for ground attack duties in the crisis of invasion. It is unclear whether it was actually a type 6 (as the windscreen would indicate), or simply fitted with the new part at some point in its career. The landing gear seems to have been rendered fixed, not uncommon in training units (manually winding the gear up and down led to many accidents). The kit calls for 'red 64' at Leningrad to be painted silver (aluminum dope), but it was actually white, at least on its topsides, according to photographs taken by a Finnish party when the machine fetched up nose down on Lake Lagoda on December 10, 1941. Aluminum doped fabric and pale grey metal was the usual finish at training establishments, so I have left that on the undersides.
This first shot managed to come out with a distinctly wintery air....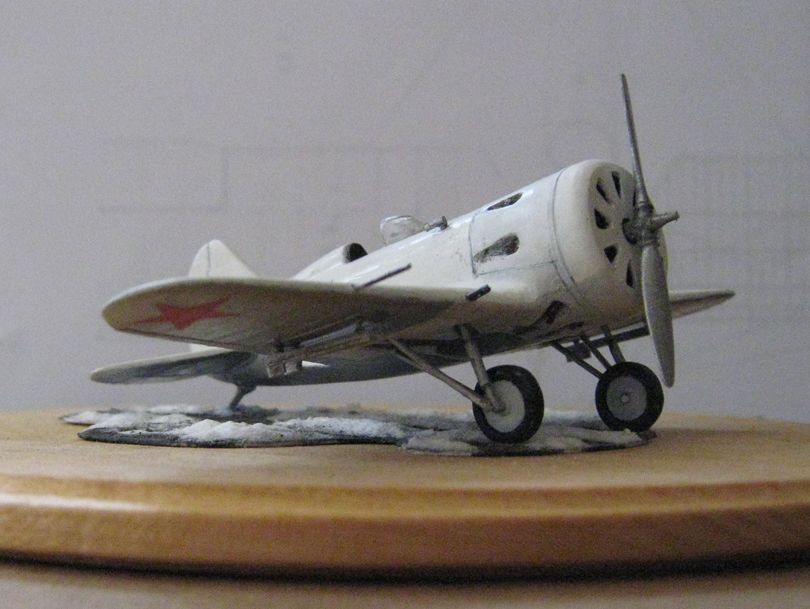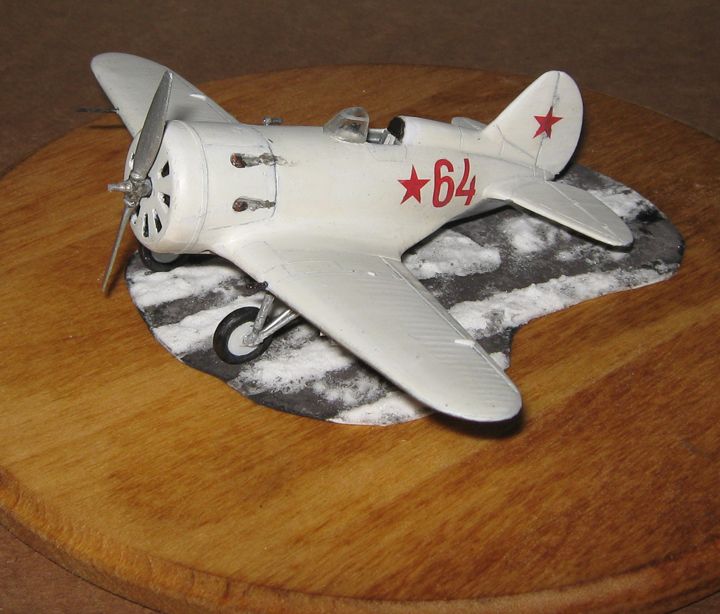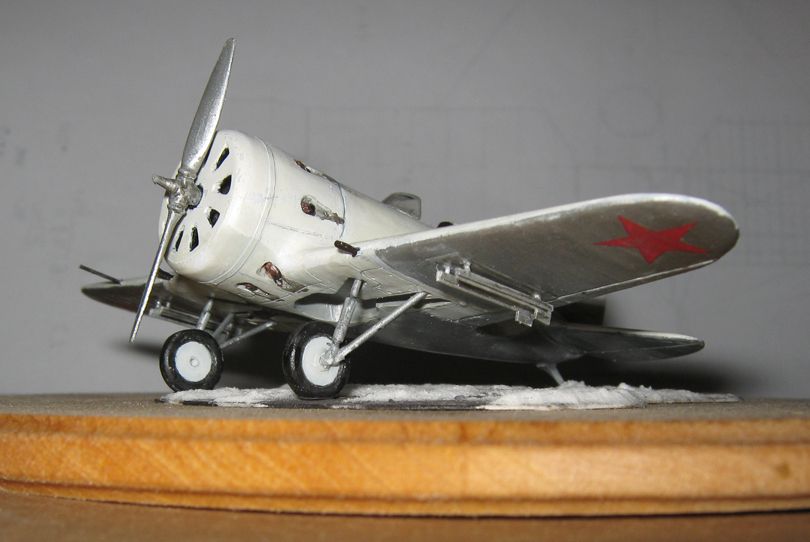 The A-Model is one of those instances where there is a good model there in the kit's parts, trying hard to get out. It is a limited run kit, and not, repeat not, for beginners. But with care you can get a quite nice model out of it. I was surprised by how well things fit, once all flash and unevenness in mating surfaces had been cleared away. Repeated test fitting and work on mating surfaces will pay off, especially with the wing pieces. The only bad seam was the upper surface wing joints with the fuselage; gaps were at least a quarter millimeter. The clear parts in this kit are ghastly; thick and damned near opaque. I worked the wind-screen thin with knife, and various grits of sand-paper, mostly on the inside, and finished with baking soda on twists of wet paper towel, and two or three Future dips. I made my landing gear from scratch: those in the kit are moulded to gear doors, which were absent in the subject of the model. But scratching the landing gear for this is probably a good idea anyway, as the doors are awfully thick. The cockpit arrangements are not too bad, though, and can be made to work without much trouble. The rocket rails are scratch-built.