Dear fellow modellers,
this is my 1/72 Hasegawa B-25J from 340th Bomb Group, 486th Bomb Squadron, Gaudo/Italy spring 1944.
The model was painted with White Aluminium, Polished Aluminium, Matt Aluminium und Dark Aluminium from Alclad.
The Zinc Chromate Yellow is from the Gunze/Mr.Hobby range.
Resin wheels are from True Details.
Decals are out of the box.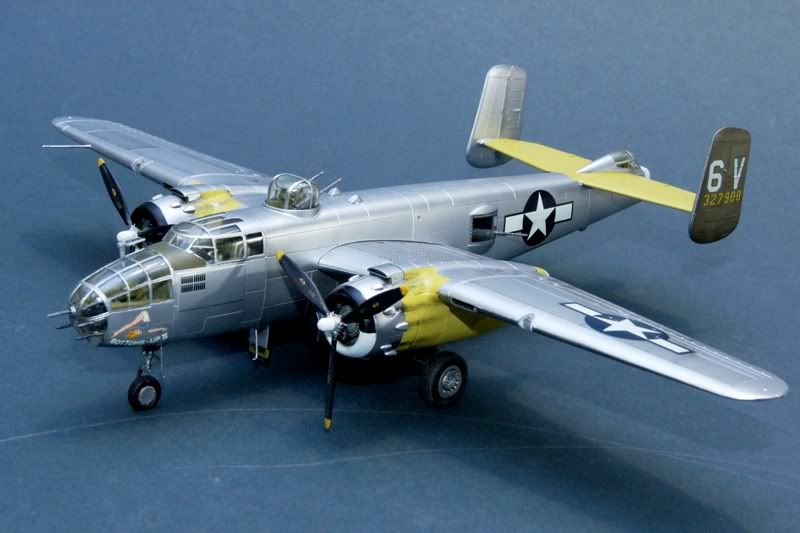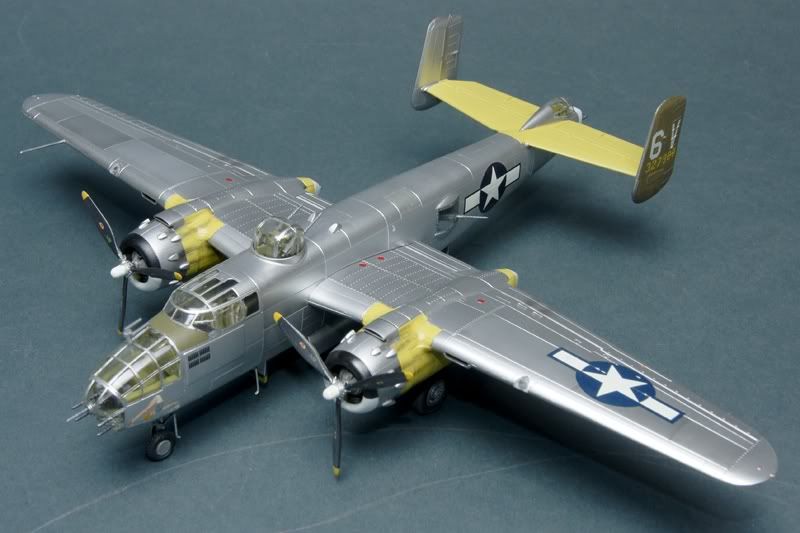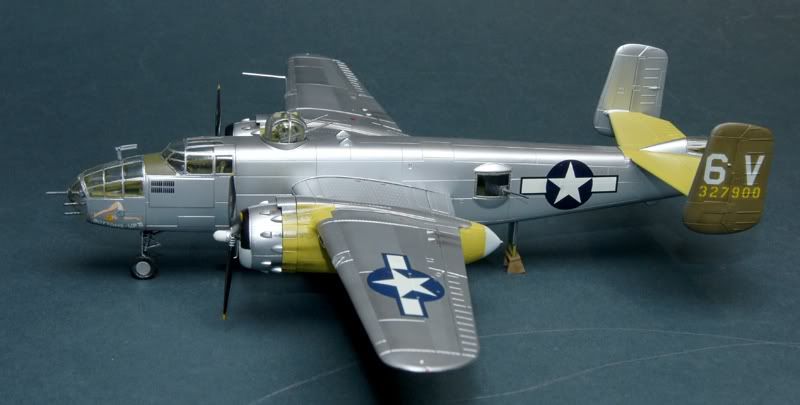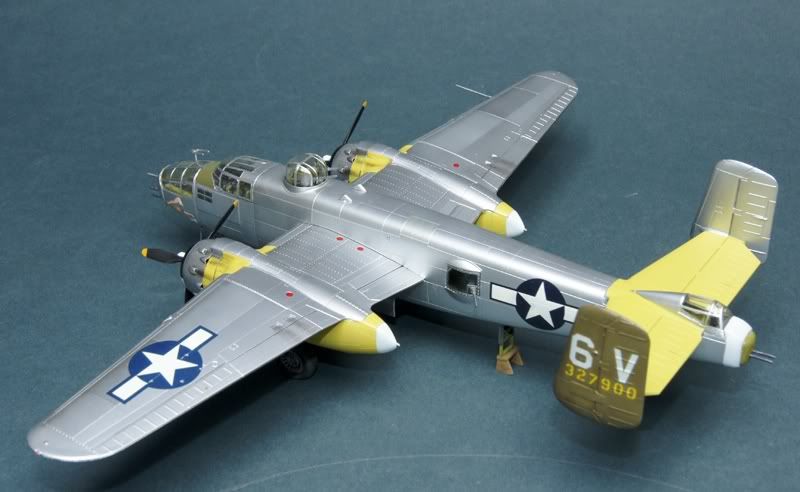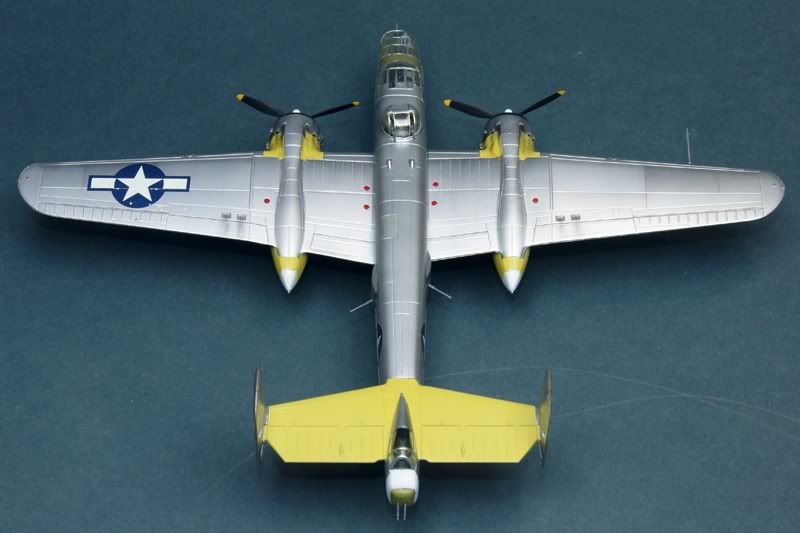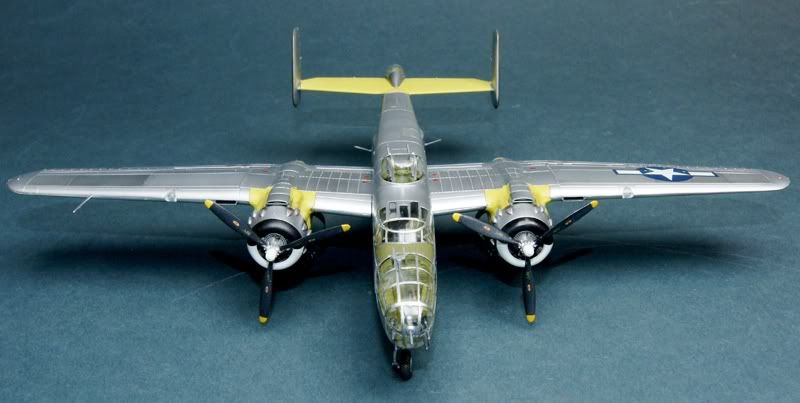 Alclad paints need a careful surface preparartion because scratches or dust will be highly visible given the reflective nature of this laquer.
The model was sprayed with Tamiya Gloss Black out of the rattle can, with some paint decanted to the airbrush for places that are hard to reach.
I painted a base colour of White Aluminium, adding various shades of Alclad to create a patchy appearance.
It's quite tricky to add weight to the kit since the entire nose section is transparent; there's very little room behind the consoles and in the wheel bay.
Hasegawa supplies a boarding ladder to prevent the model from tailsitting.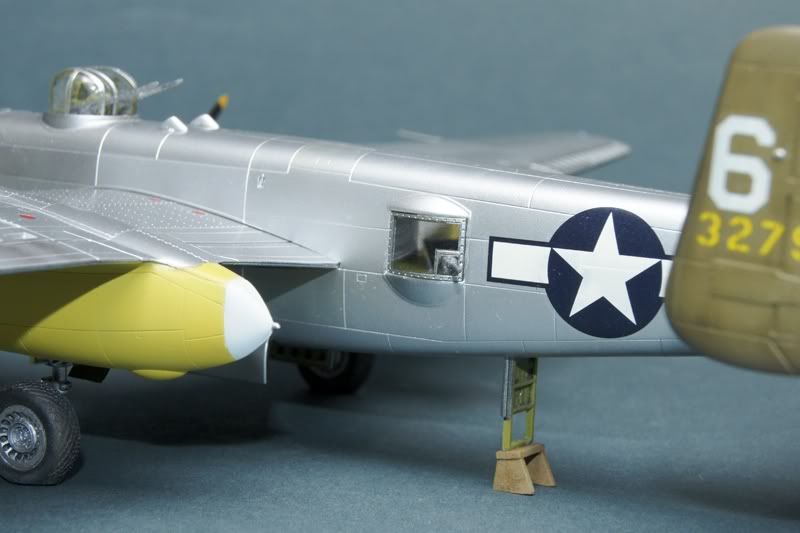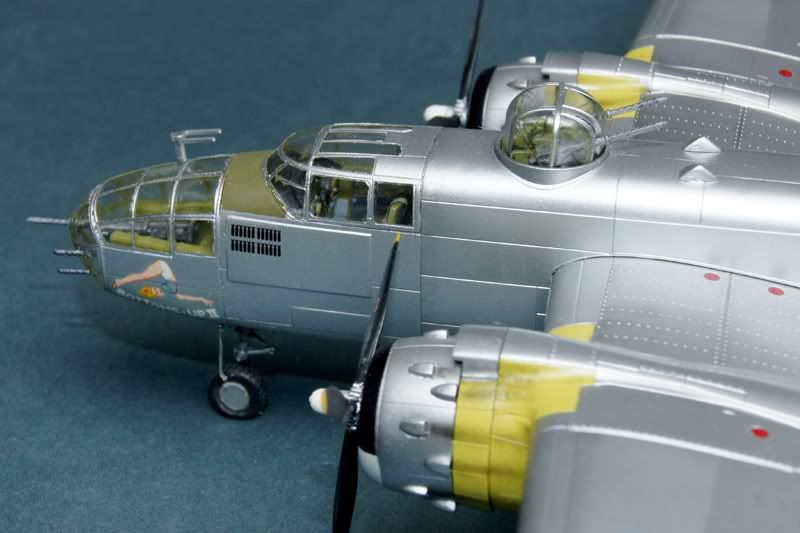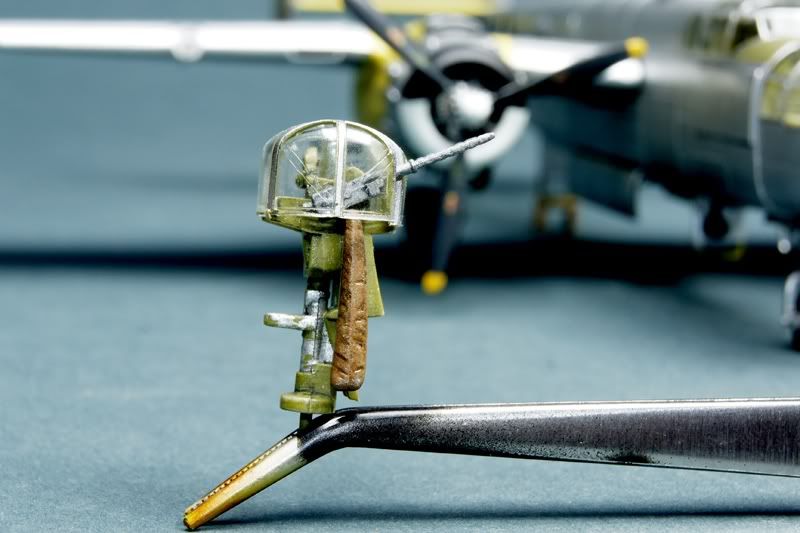 The gear bay doors were overscale in thickness; I made replacements from Photo Etch, using the kit parts as a template.
I was following the kit's painting guide; after I finished the paint job, new reference material (Squadron/Signal B-25 Mitchell In Action #1221) appeared that indicates that the whole underside of the wings should have been painted Zinc Chromate Yellow.
Photos by Wolfgang Rabel. Thank you!
Greetings from Vienna, Austria
Roman Schilhart