I have managed to strip the threads on the spray regulator of my Badger 200. The problem is that I cannot identify the part number. Every site selling spare parts only identifies a guarded regulator for the 200. As you can see, mine does not have a guard.
The regulator - the bit that I want - is on the left. The head is on the right.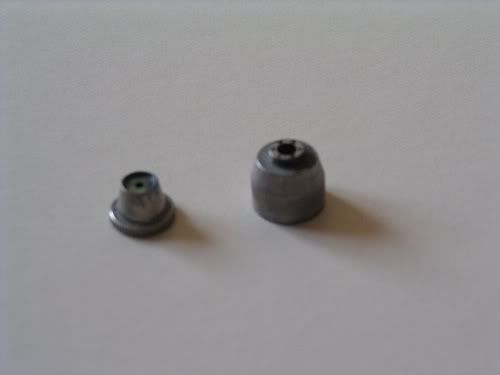 Thanks for any help or advice.