The radiator is at last in place
and the pipe which caused me no end of confusion is also attached.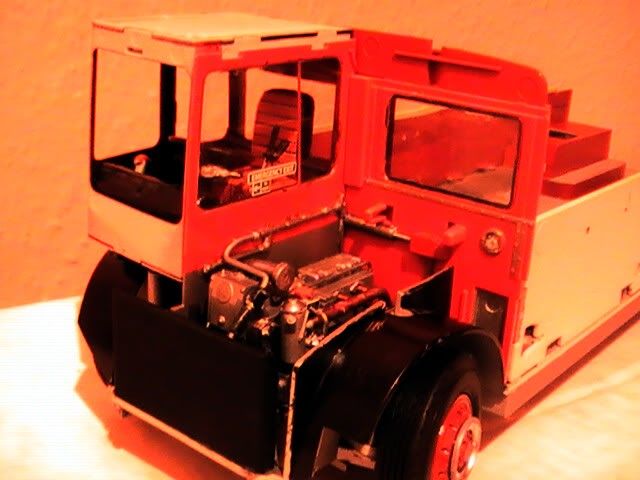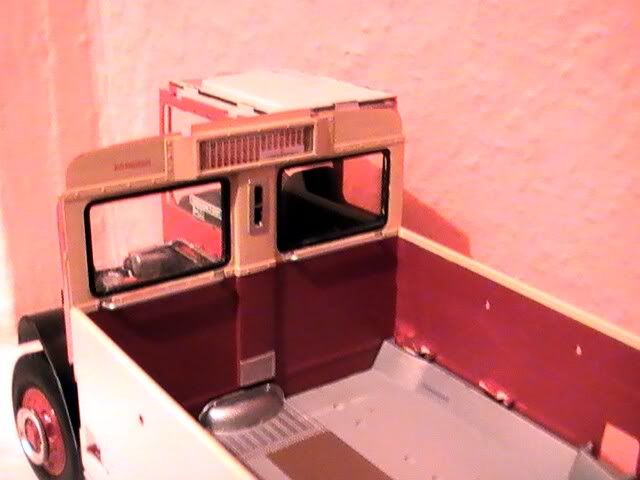 (These pictures - particularly the middle one - don't give an accurate image of the actual colours.)
The sidewalls of the lower saloon are clipped into place for a test-fit and everything still seems to be fitting together extremely well. However I do have a question about the best way to install the seats, as a dry fit has shown they need to be assembled very accurately to slot into place. I was considering the following course of action:
1) Paint everything first
2) Glue the legs to the seat
3) Before this sets, glue the frame to the sidewall of the bus.
4) Again before this sets, glue the seat to the frame and the floor, ensuring that the legs go into the proper locations.
5) Allow to dry
6) Apply the cushion decals.
Is there a better way? It does seem that this method will take a hell of a long time, but it isn't a race to finish, as I wish I could tell my seven-year-old self...