I've started this Hornet about... a long time ago but never finished it. Now I am preparing for the Mustang STGB and need some space on my bench. So the Hornet will have to turn blue to make it an Angel.
It only needed painting so that's what I did today alongside an exercise Stang build.
No pics of the priming stage so this is what it looks like now:
Is it blue enough? Probably not. It's a very hard colour to replicate with Revell Aqua paints. Still, I think I've done good enough.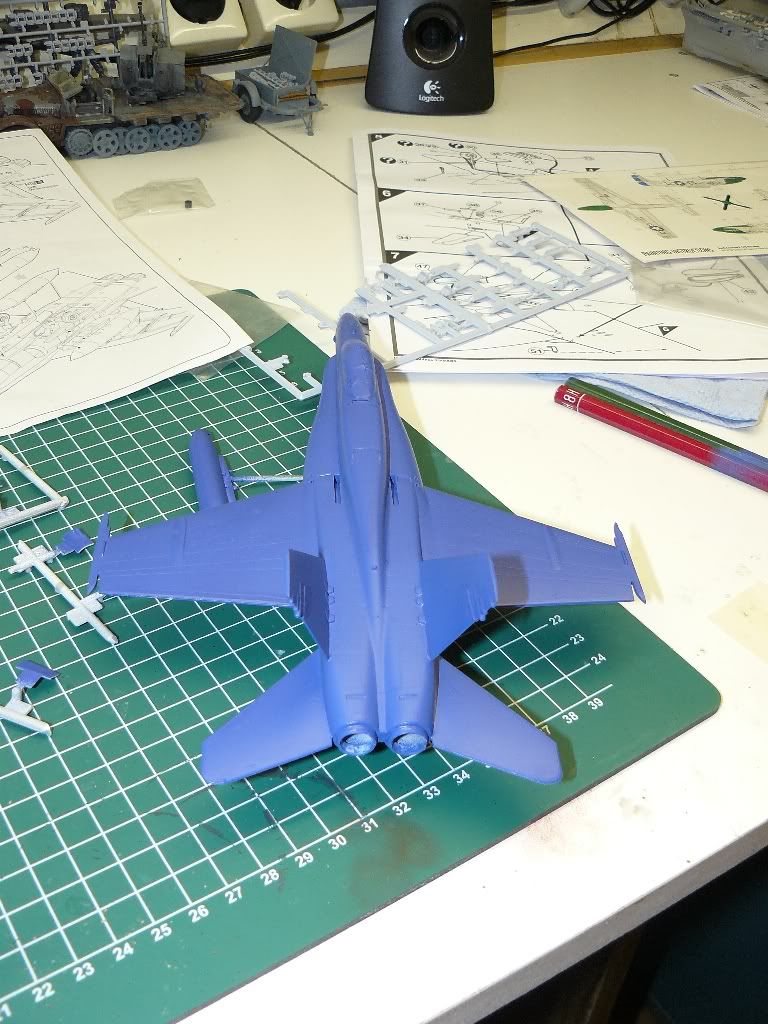 Different bits also sprayed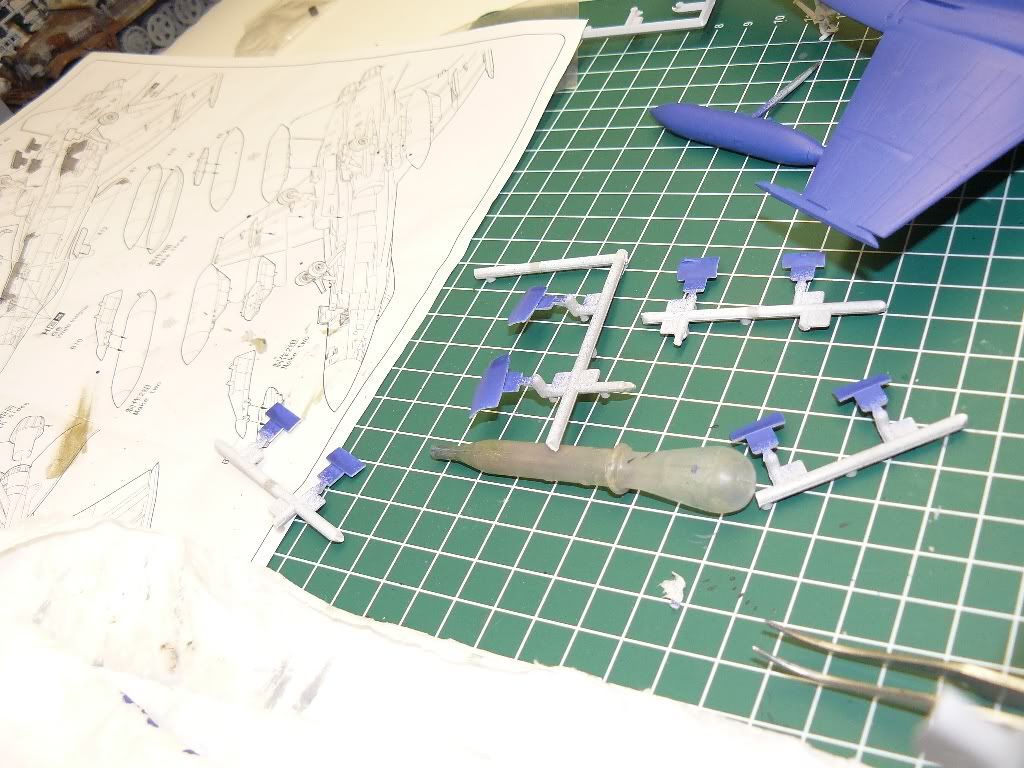 Bottom side