Eduard photo etch WWII Bofors AA Guns
1:700 Eduard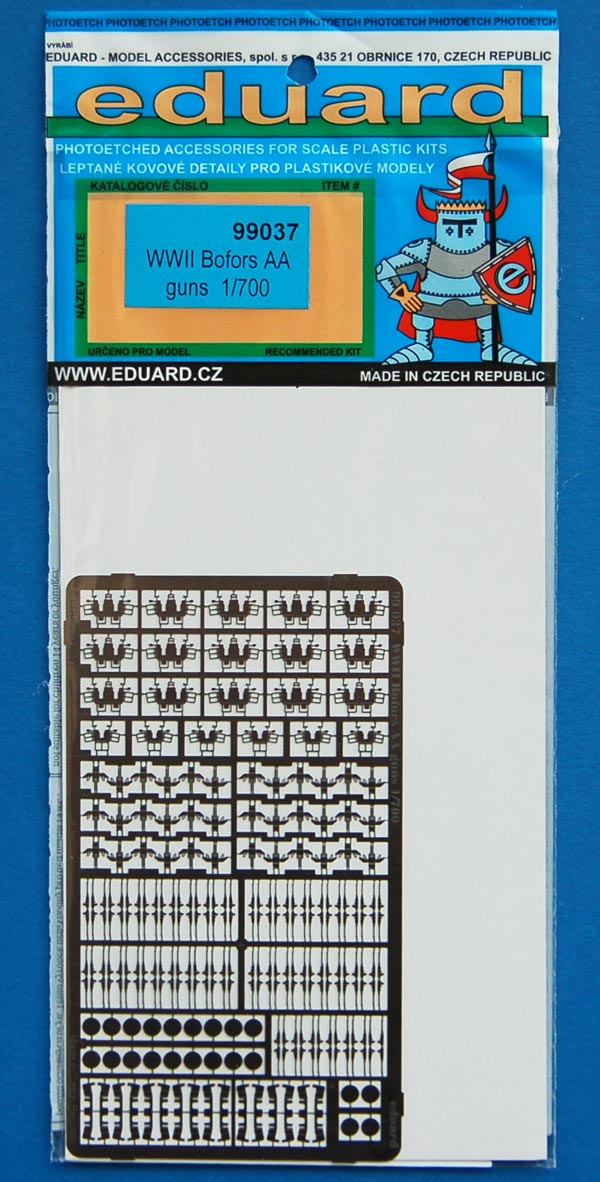 The Bofors 40mm gun is an automatic anti-aircraft weapon designed to fulfil a Swedish Navy requirement for a more effective weapon to replace the Vickers 2 pounder Pom-Pom. The result was a highly successful weapon that was widely used by the Allies in World War 2. Versions of the weapon are still in widespread service today.
Eduard have developed quite a range of useful bits and bobs for modellers of 1:700 naval subjects, the latest of which is this set of Bofors guns. The set provides fifteen double mountings and six single mountings. Despite their complex appearance, construction should be reasonably straightforward as most of the complex shapes are created by making folds along engraved lines on the reverse side of the parts. A fine set of tweezers and a steady hand will still be required though. The quality of the parts is up to the usual high standard and Eduard have reduced the 2D effect of the etch barrels by doubling the thickness of each gun.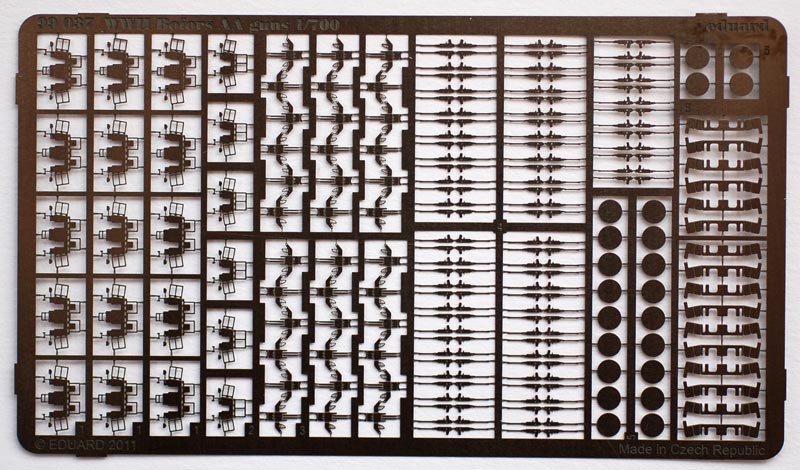 Conclusion
This handy little set will join Eduardís growing collection of useful 1:700 photo etch accessories. It will come in particularly handy for those model ships for which no dedicated photo etch set exists, or for adding extra anti-aircraft armament to represent ships in different phases of their operational lives.

Review sample courtesy of