Browning .303 Calibre with Flash Hiders
1:72 Master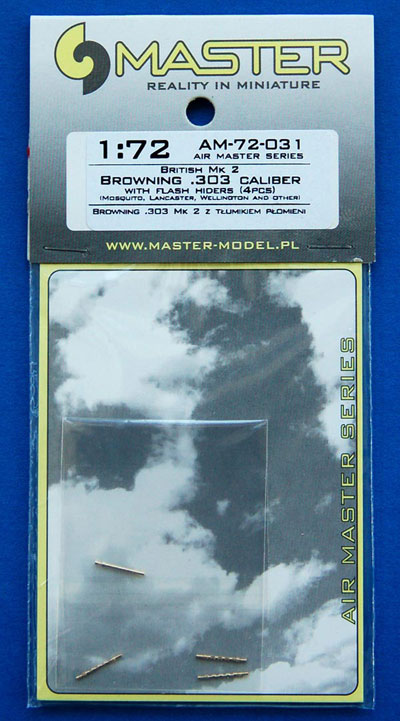 The M1919 Browning was a .30 calibre machine gun that was employed by US and Allied forces during World War II and which remains in service with some countries today. It was adapted by the British to fire the.303 round and was widely used by the RAF when fitted to aircraft such as the Mosquito, Lancaster and Wellington.
Polish outfit Master are continuing their prolific release schedule with this handy set of four barrels. The quality is absolutely superb and they will make a real difference to the appearance of a finished model.
Conclusion
This is a great little set of barrels. The .303 Browning widely used, so these items should find a good home in any one of a dozen different projects. Highly recommended.
Review sample courtesy of Piotr at