This is a really old project that I've been promising myself to finish. I started it in the New Year of 2005, and it's been sitting in a box for the last few years. Here's where I am so far without any new work on it.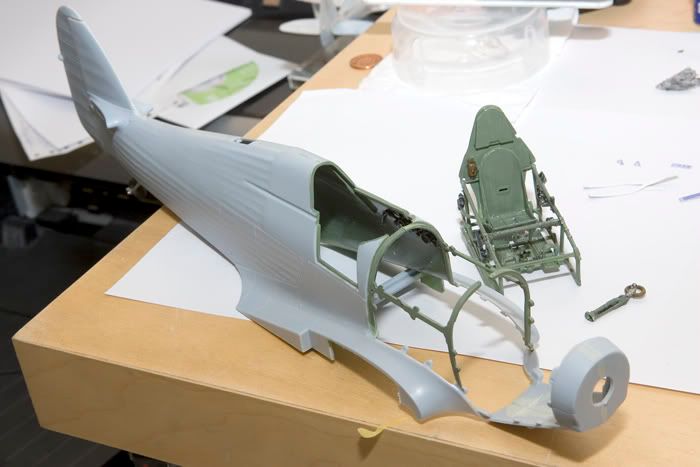 The cockpit has been assembled, and brush painted with a home-made RAF cockpit green concoction from Revell paints. Buggered if I'll be able to get the mix right again as all the old stuff's gone off! I think the shade's about right. I relied heavily on the SAM Modellers datafile and images off the net for this. I've got some Tamiya IJN cockpit green, and am going to respray it, reposition the seat, and tart it up a bit as I don't like the way I finished it then.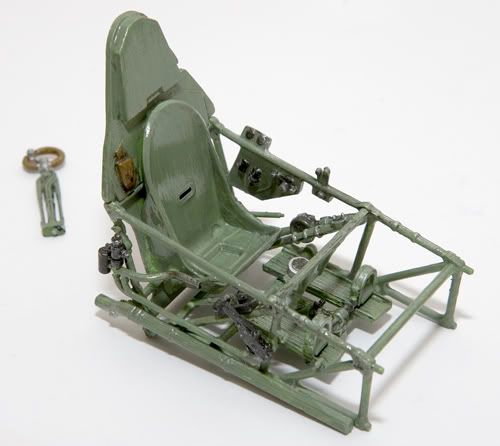 I bought an MDC etch harness yonks ago, and that'll be going in.
I've got some Mike Grant instrument decals and am sanding the back of the kit instrument panel down, so that when I sit them on plastic card glued behind the panel, they won't look so recessed.
Taka taka taka taka taka....
Nick
Edited by dylan the rabbit, 21 June 2008 - 07:06 AM.