I have now finished this beauty of a kit, and present the 1/48 AZ Model McDonnel F3H-2N Demon (ex-Grand Phoenix moulding) with all the resin and etch you need to make a cracker of a model.
You can see my in progress work on this one here:
http://www.britmodel...showtopic=11721
Tamiya XF-2 Flat White and Gunze H315 Gull Grey were the two main colours I used. Promodellers Dark Grey wash for panel line enhancement and then further weathering was added with Tamiya X-19 Smoke, XF-19 Sky Grey and pastels. Alclad Aluminum shaded with Jet Exhaust was used for the burner and burnere plate and undersurafces of the tailplanes. Overall a sometimes challenging but ultimately pleasing model to build. Its totally OOB with the exception of a metal scratchbuilt pitot probe on the starboard wing as the kit part was tooo thick. Cockpit and seat, wheels and wheel bays,undercarriage, airbrakes and jet pipe are all resin parts . Etched parts are supplied for wing fences and upper wing speed brakes as well as cockpit components including instrument panel and seatstraps.
Markings are for Bu.No.137072 of VF-24 "Corsairs" whilst aboard USS Lexington in 1958.
All comments and/or criticisms welcomed as per usual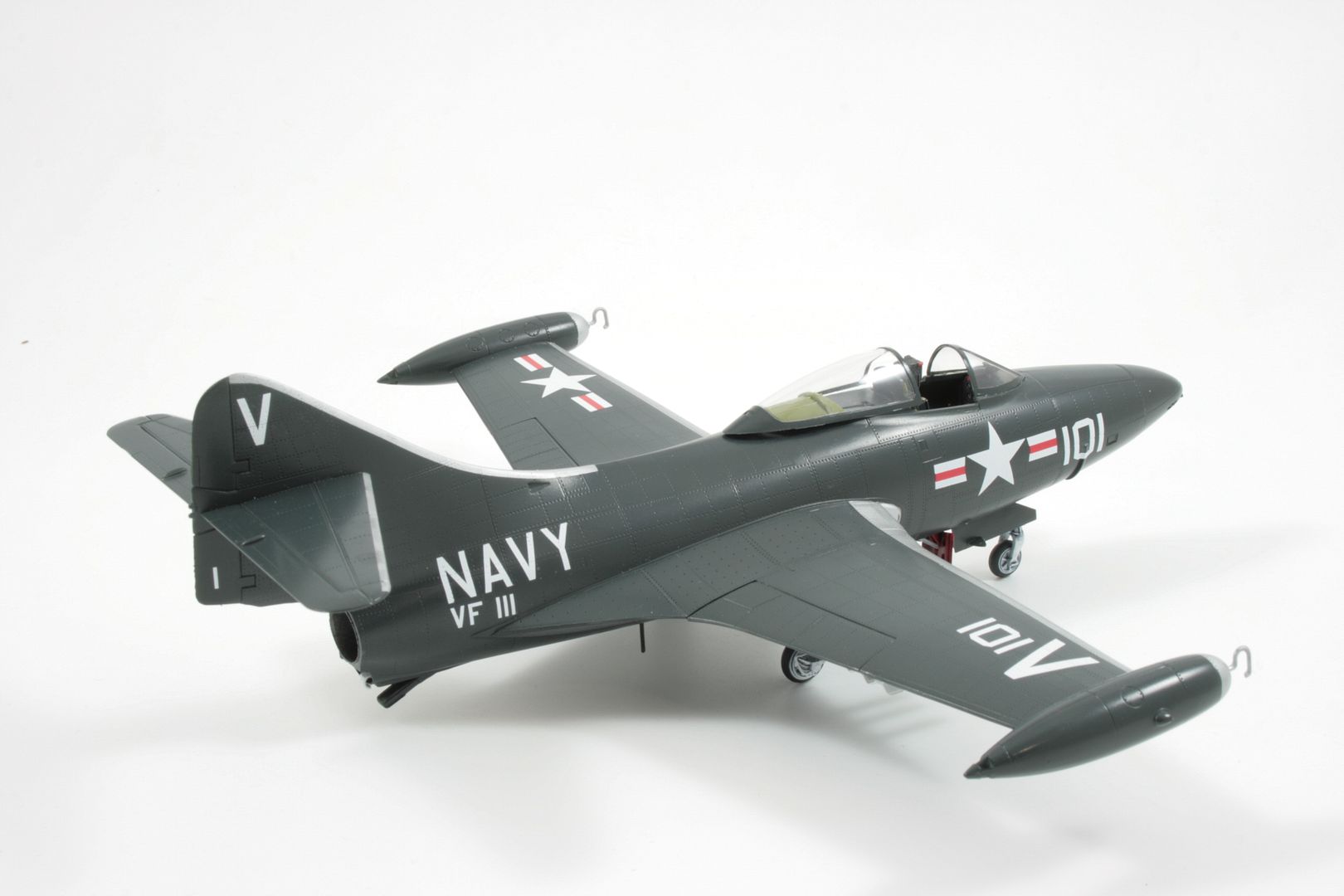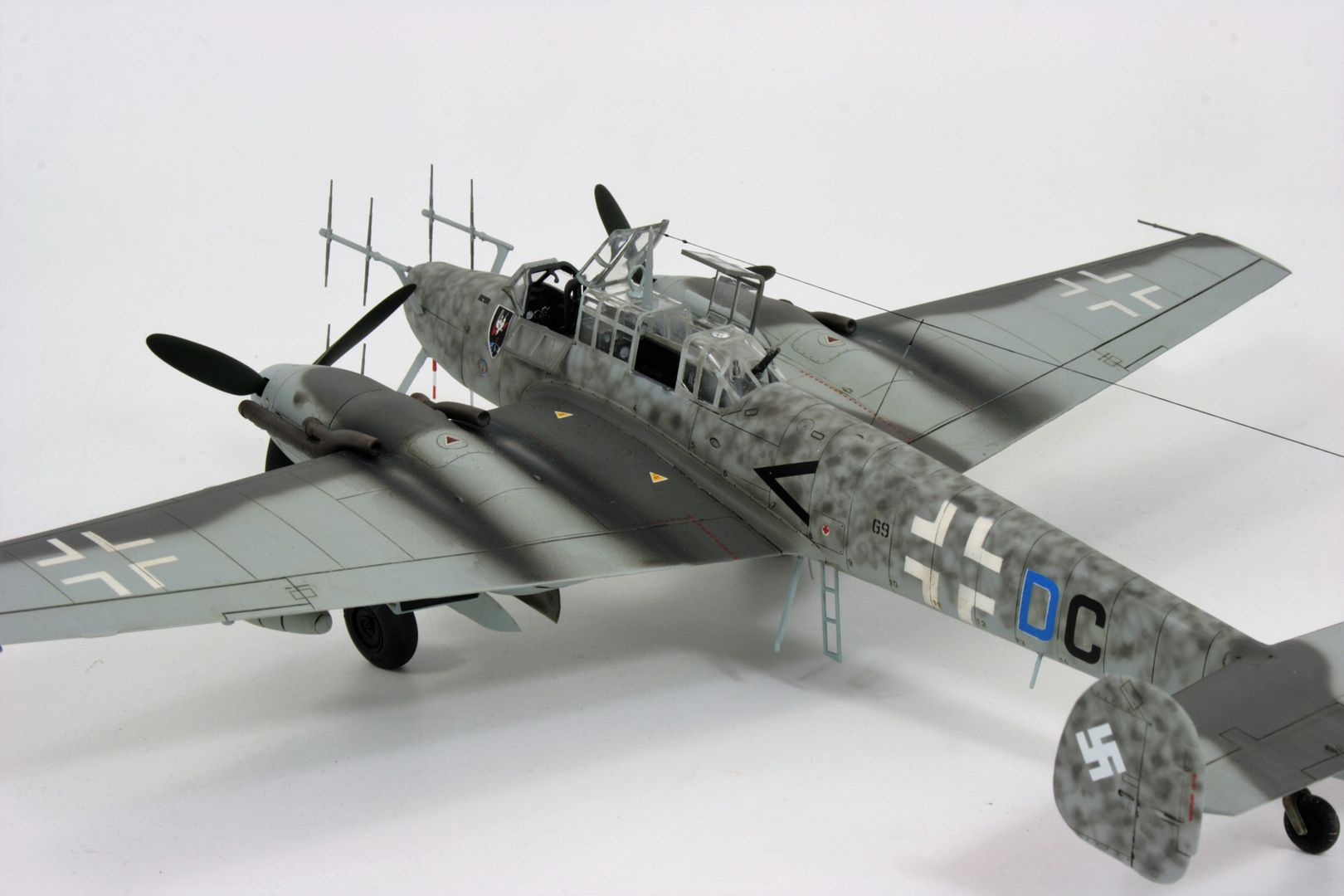 Edited by mikeew, 30 March 2008 - 05:35 PM.